Put some extra cheer in your season!
There is no better way to get into the holiday spirit than with a festive cocktail. My go-to drink this holiday season is the Cranberry Mule, made with our Round Barn's Cranberry wine and DiVine Vodka. It's a fun spin on the traditional mule I enjoy outside during the hot summer months, but come the holidays, you can bet I'm bringing out that Cranberry wine to celebrate the season!

To celebrate the holidays, I rounded up some of my favorite cocktails, the merriest mixed drinks. These are perfect for enjoying at a get-together or enjoying on a quiet night at home, wrapping gifts, or watching your favorite holiday movie. Get ready to make everyone's spirits bright with these cocktails...literally.

White Cranberry Mimosa
Cheers to the holiday season! This classic White Cranberry Mimosa recipe is so easy to make and perfect for holiday brunch gatherings or sipping near the fire. Made with Tabor Hill's Sparkling Demi-Sec (my mimosa go-to), you can garnish it with fresh, plump cranberries and a sprig of rosemary. This mimosa embodies the sophistication of the winter holidays.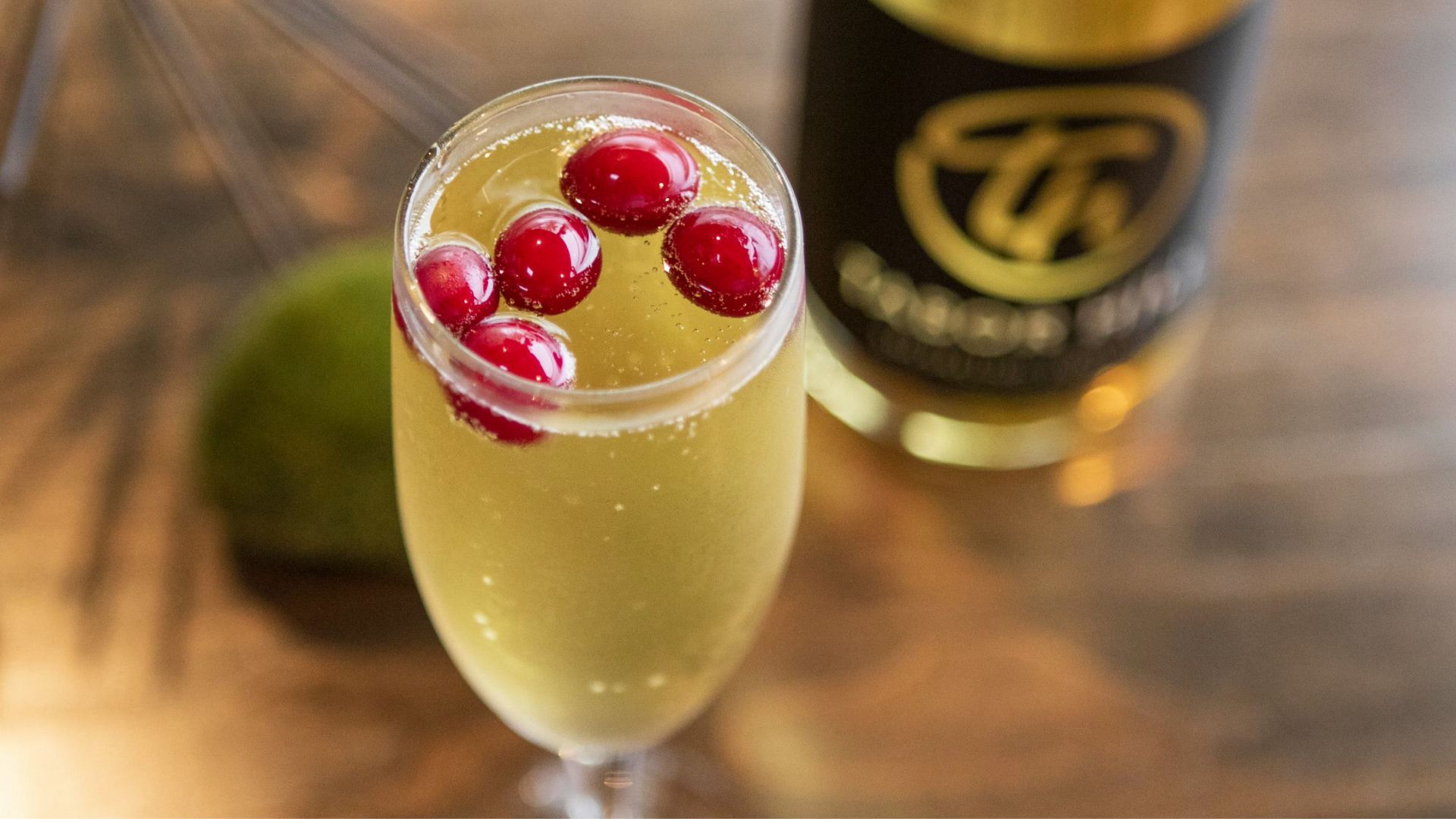 Candy Cane Lane Martini
Our Candy Cane Lane Martini is a delicious way to celebrate Christmas! Made with Round Barn's flagship DiVine Vodka infused with peppermint, it's an easy cocktail for any holiday party. With a few simple ingredients, you can make this anytime, anywhere!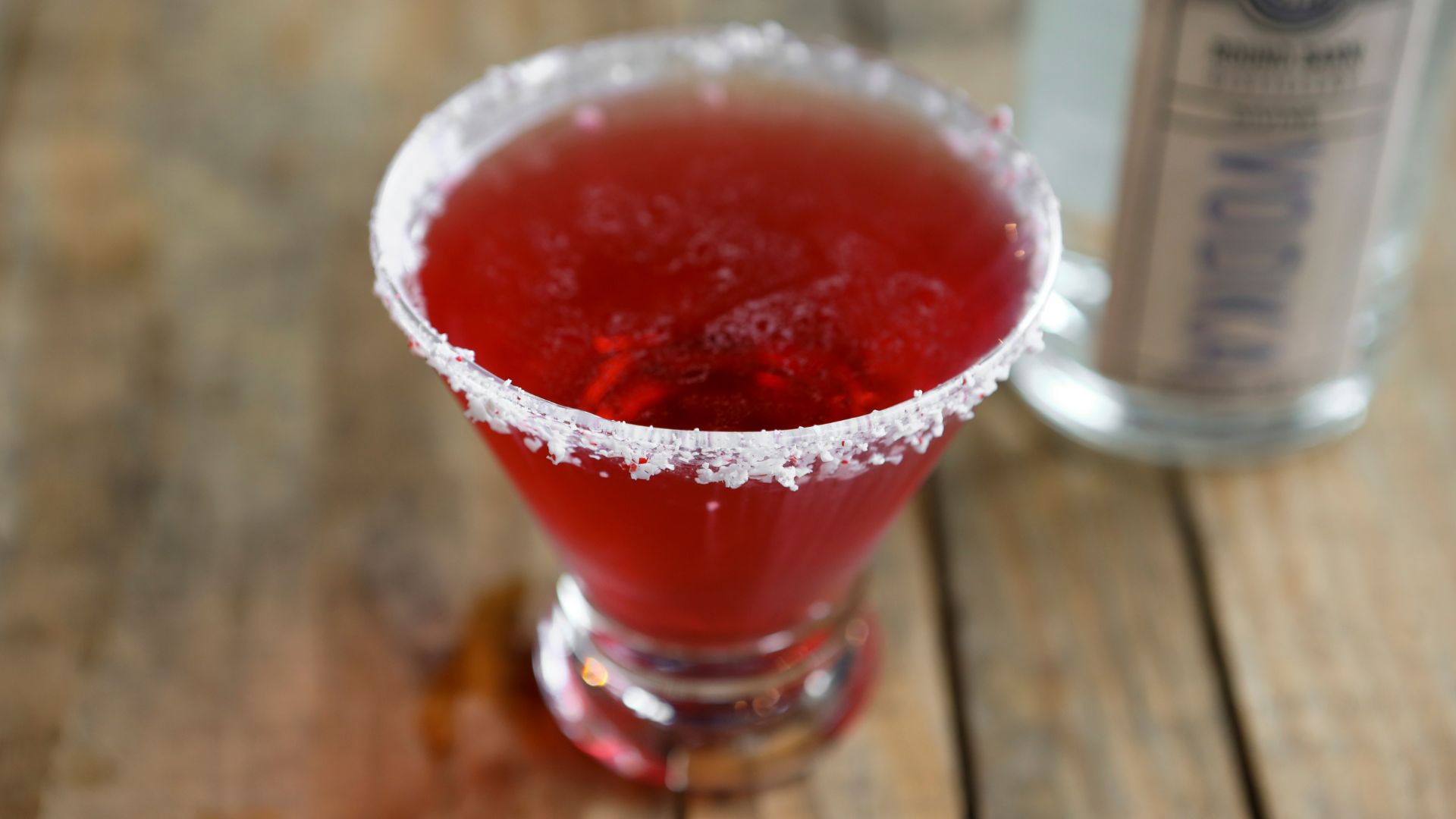 Spiced Pear Spritzer
Spritzers can be a winter drink, and who knew pear was a winter flavor!? This festive spiced-up spritzer brings holiday cheer. This drink is a delightful winter sipper full of pear, spices, and Round Barn's Red Sky Rum and should be served at all your upcoming holiday gatherings.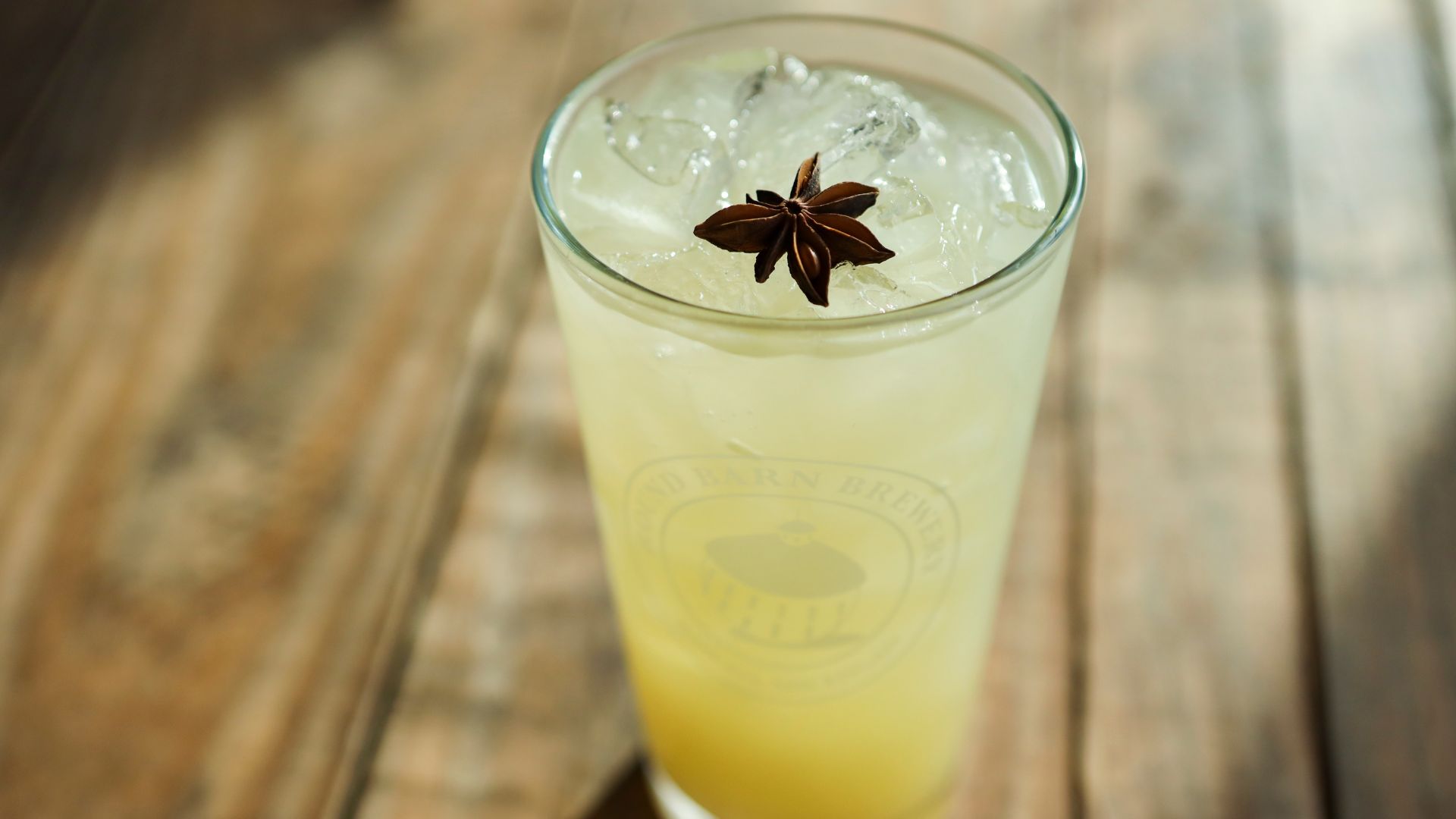 White Christmas Margarita
I'm dreaming of a White Christmas Margarita -  especially one made with our Round Barn's Blue Flame Agave! With a festive twist on the classic margarita, this recipe is easy to make, tastes delicious, and is the perfect holiday cocktail for large and small gatherings. "Wow" your guests and put everyone in a holiday mood this season!

Buddy's Boozy Cocoa
'Tis the season for drinking dessert! Made with Round Barn's popular Black Walnut Cream, this cheery cocktail is the perfect way to enjoy a delightful holiday drink at home as a post-dinner treat! Also, this special cocktail is December's Cocktails 4 a Cause, as we are featuring the Marine Toys for Tots Foundation.