Pop the Bubbly - Ideal Sipper for Any Occasion!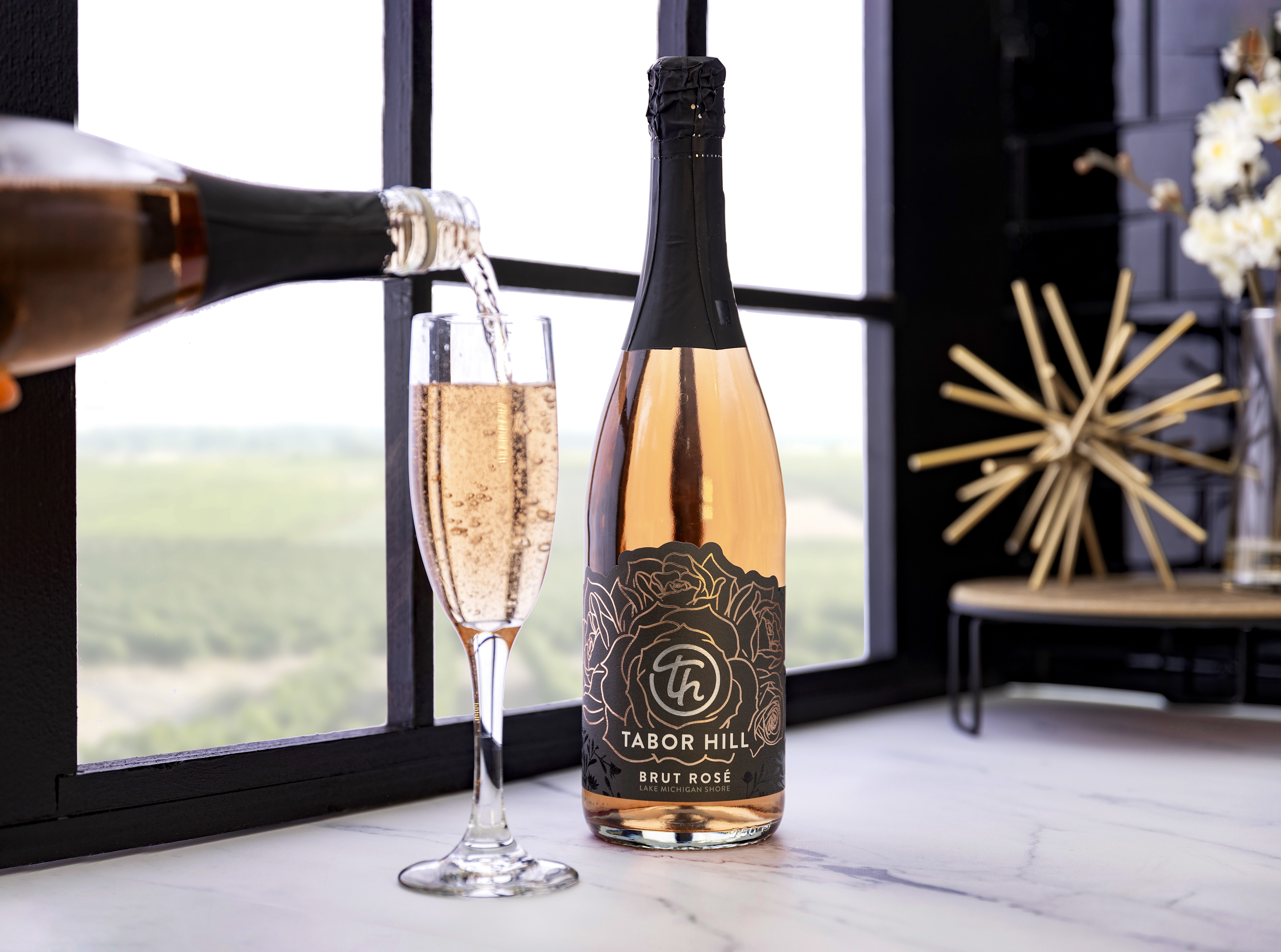 In honor of May being Michigan Wine Month, we are thrilled to add a Lake Michigan Shore AVA wine to our stellar portfolio of award-winning wines. Introducing Tabor Hill's Brut Rosé. This Brut Rosé perfectly balances fruit-forward flavors with delicate bubbles making it the ideal sipper for any occasion, big or small! Sporting a beautiful shade of pale salmon, the color alone alludes to the flavors of strawberry and raspberry characteristic of a traditional Provençal Rosé.
This exceptional varietal of 100% Pinot Meunier grapes comes exclusively from the shores of Lake Michigan, making it a truly unique sparkling wine that cannot be found anywhere else. As a close relative to Pinot Noir, Pinot Meunier is reminiscent of the classic, delicate flavors of light cherry and pomegranate associated with Pinot Noir. 
As a bonus, not only has this become a personal favorite of mine, but the label is stunning. Our Art Director, Nicole Brown, knocked it out of the park by creating delicate rose details across the label, and we are here for the aesthetic! Not only will this Brut Rosé look gorgeous on your table, but it is sure to wow your guests and inspire them to make every day a celebration.
This Lake Michigan Shore Brut Rosé is available at all Tabor Hill locations and on our online shop. It is also available in select retailers across Michigan, Indiana, Illinois, Wisconsin, Ohio, and Kentucky.