Spring-worth Cocktails You Can Make at Home
Wave goodbye to the snow, ice, and winter parkas, and join us as we welcome a new season with a selection of delightful cocktails you can make from the comfort of your home that capture spring flavors. From our take on classics to light and refreshing sippers, these recipes are the perfect accompaniment to those April showers and May flowers!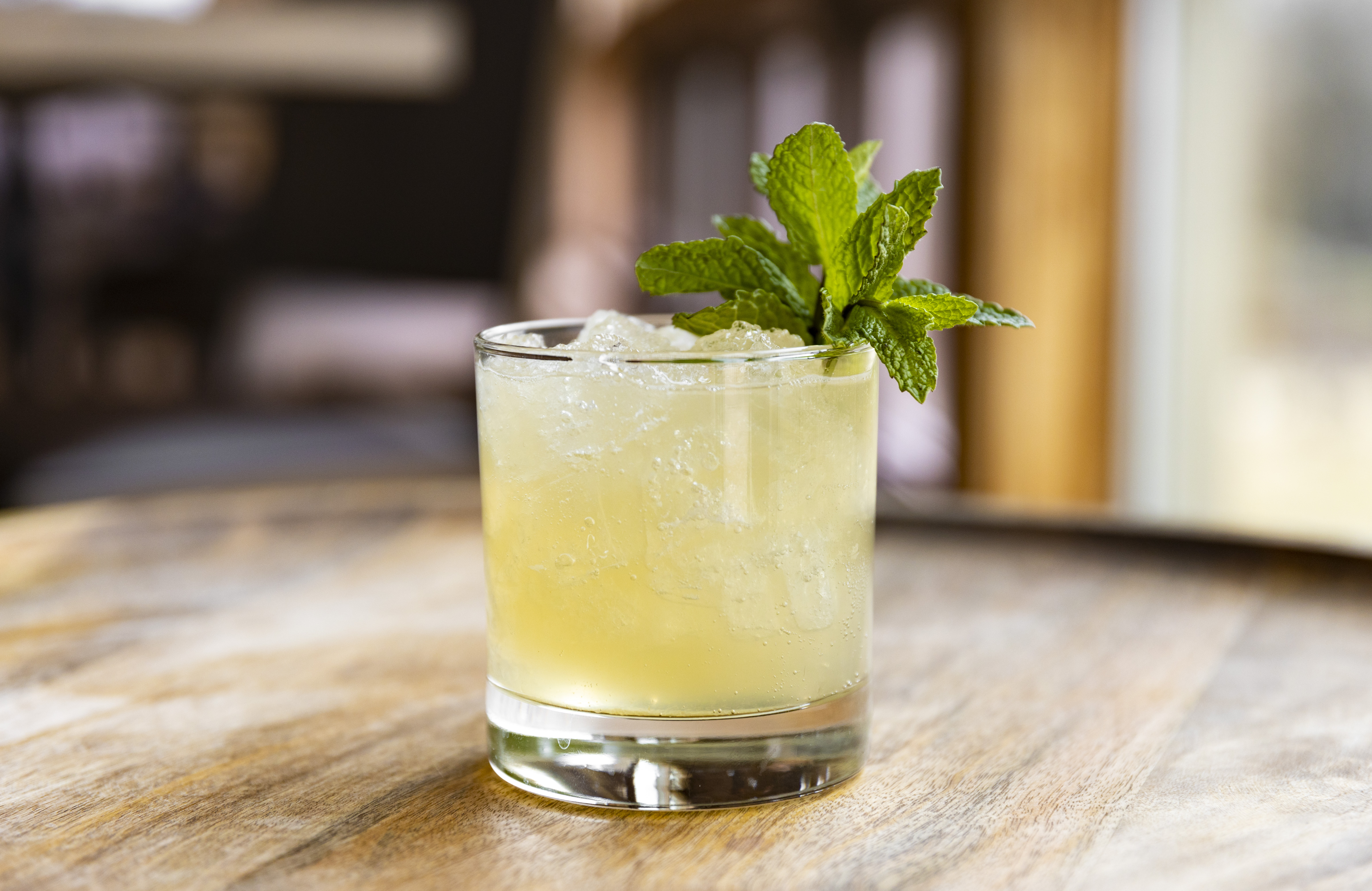 Baroda Mule
Allow us to introduce you to our take on a classic – the Baroda Mule. This delightful cocktail marries the traditional flavors of a Moscow Mule with the bold taste of Round Barn's Baroda Straight Bourbon, giving it that unique twist that can only be found on the shores of Lake Michigan. View the Baroda Mule recipe here.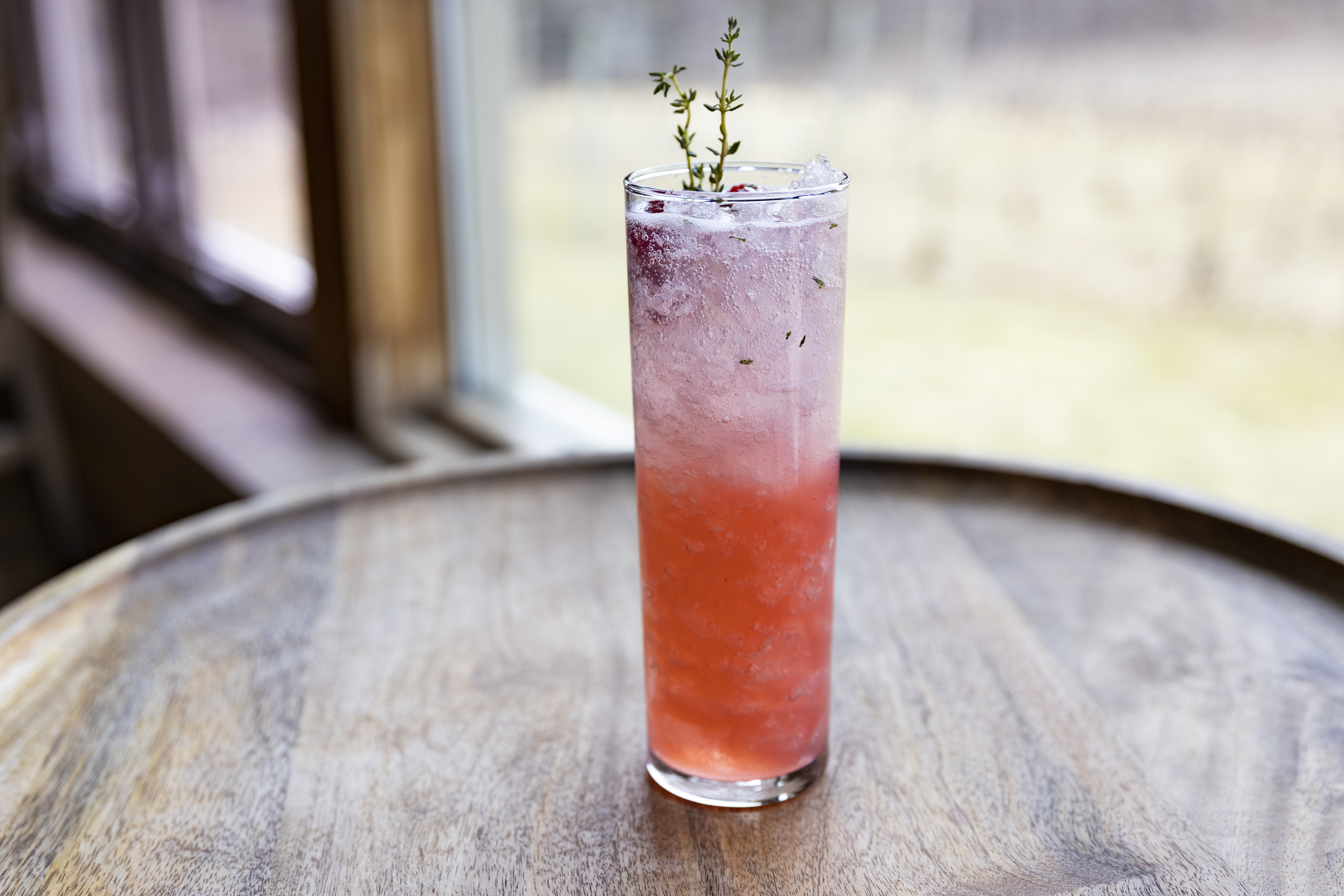 Spring-Thyme Fizz
It's that time of year again when you will find us enjoying the warm breeze and the new season's colors. We can think of no better way to usher in the new season than by sipping on a Spring-Thyme Fizz! This refreshing cocktail will brighten those winter blues and become your go-to sipper this Spring. View the Sping-Thyme Fizz recipe here.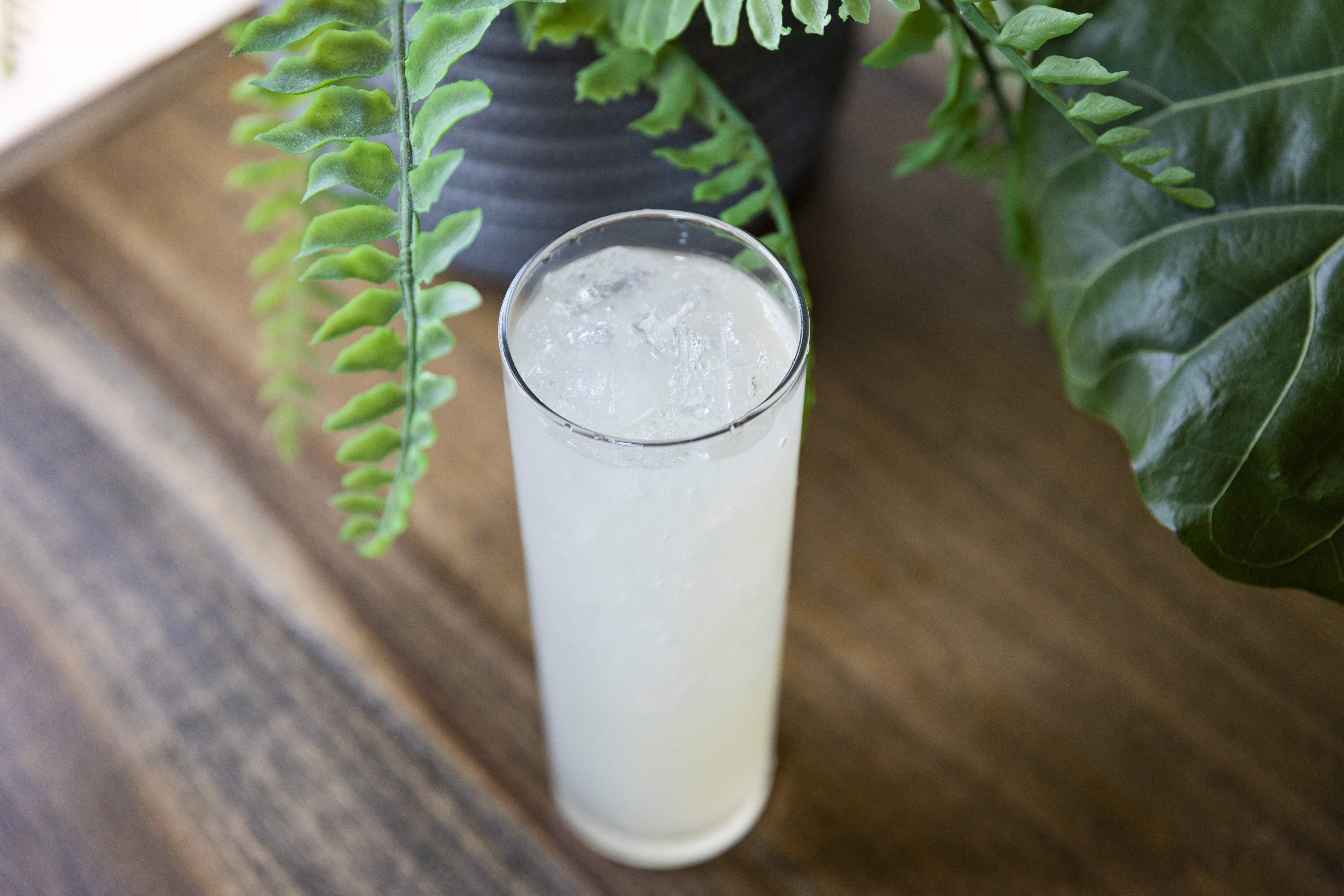 Elderflower Pear Fizz
April showers bring May flowers! Our Elderflower Pear Fizz captures the season's flavors just in time for Spring. Light and oh-so-refreshing, our Elderflower Pear Fizz features floral notes perfectly balanced with the sweet flavors of pear, making it perfect for those Spring nights. View the Elderflower Pear Fizz recipe here.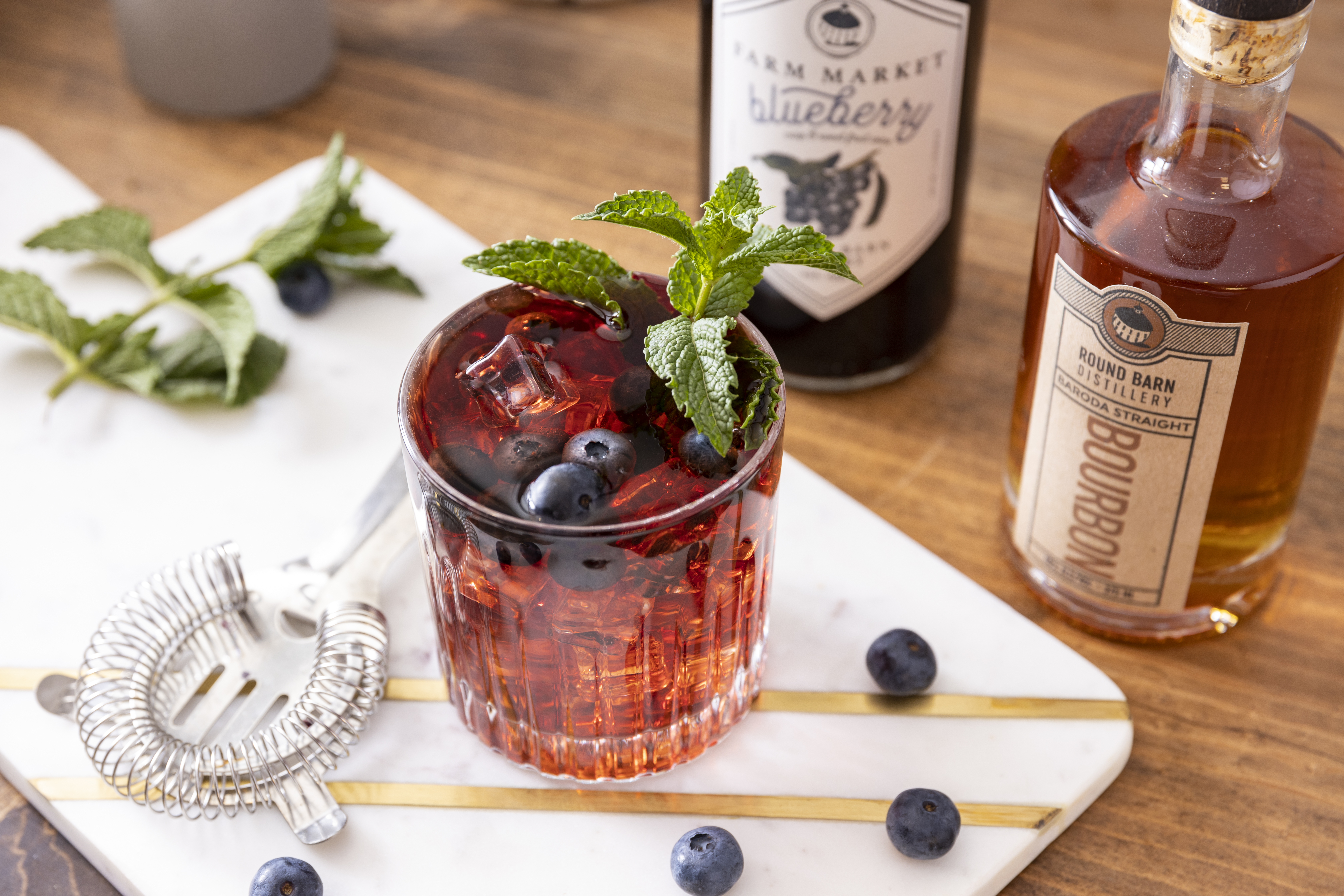 Blueberry Mint Julep
When I think "mint julep" and "spring," I automatically think "bourbon" and "Kentucky Derby." This Blueberry Mint Julep is a sweet spin on the Kentucky classic drink. Bursting with spring flavors and delivering super refreshing sips, you will be mixing this sweet cocktail all spring (and summer) season! View the Blueberry Mint Julep recipe here.