We are thrilled to announce that, once again, our Moersch Hospitality Group winemaking team has proven excellence in their craft and expertise. Both Tabor Hill Winery and Round Barn Winery wines received top honors at this year's International Eastern Wine Competition! The competition featured a diverse array of exceptional wines, and we are honored that our products made a lasting impression and shined amongst the competition.
Tabor Hill Brut Rosé: A Triple Triumph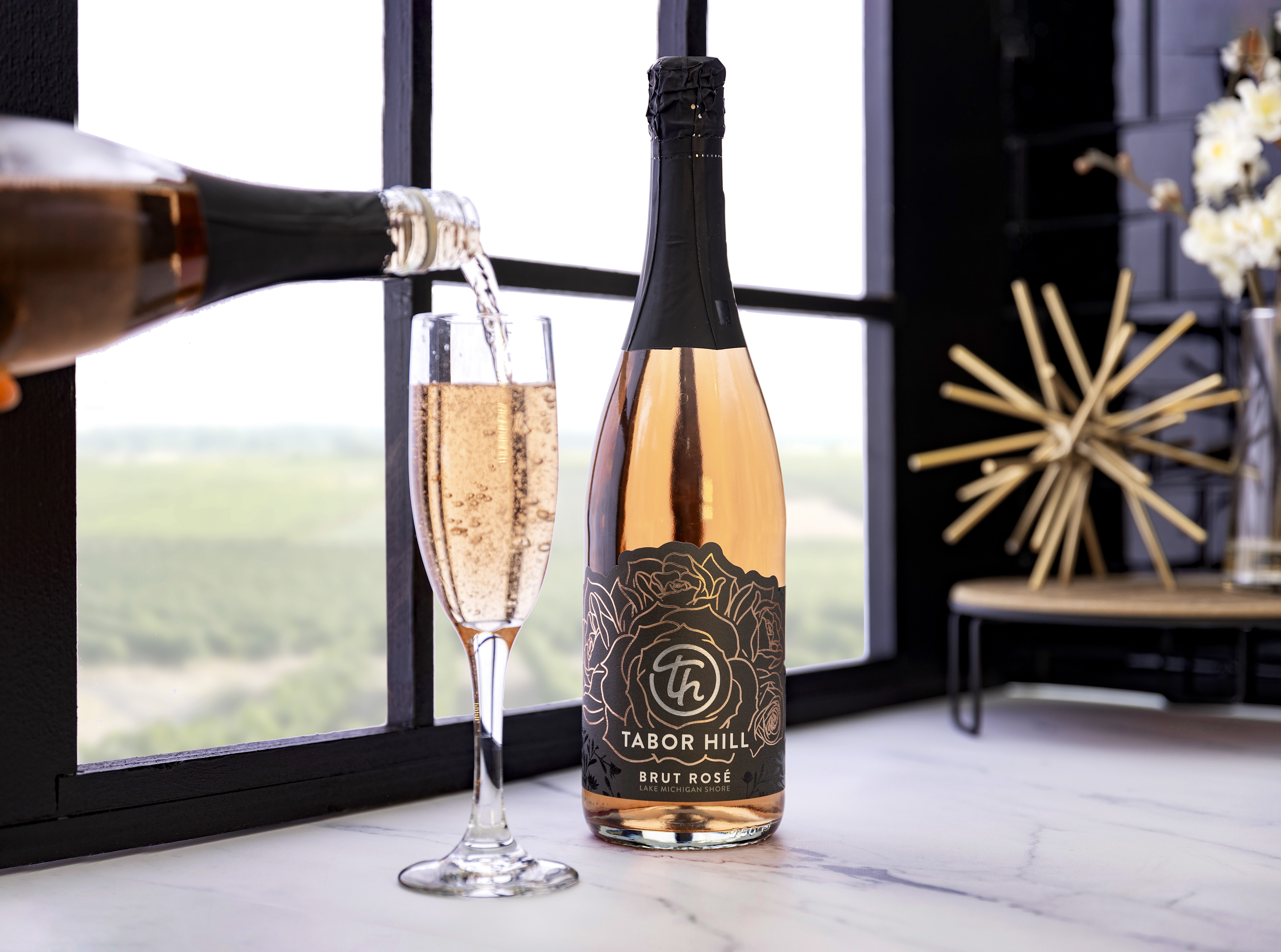 The newest edition to our stellar portfolio, Tabor Hill Brut Rosé, is a true gem and swept the competition with an outstanding performance. Not only did it secure "Best of Class," but it also earned the prestigious title of "Best of Show." This remarkable sparkling wine dazzled judges and received a double gold medal along with an impressive 97-point score.
2022 Albariño: A Double Gold Triumph
The Tabor Hill 2022 Albariño was another standout, also achieving "Best of Class" recognition and an extraordinary double gold medal. With its elegant and refreshing profile, our Albariño also received a remarkable 97 points, further solidifying MHG's reputation for excellence in winemaking.
2022 Dry Gewürztraminer: A Taste of Perfection
The accolades continued with our Tabor Hill Dry Gewürztraminer, which clinched a double gold medal and an impressive score of 98 points. For over 50 years, Tabor Hill has been producing one fantastic wine after another, and our Dry Gewürztraminer, with its exquisite balance and unique character, is a true testament to this.
Tabor Hill Grand Mark: A Class of Its Own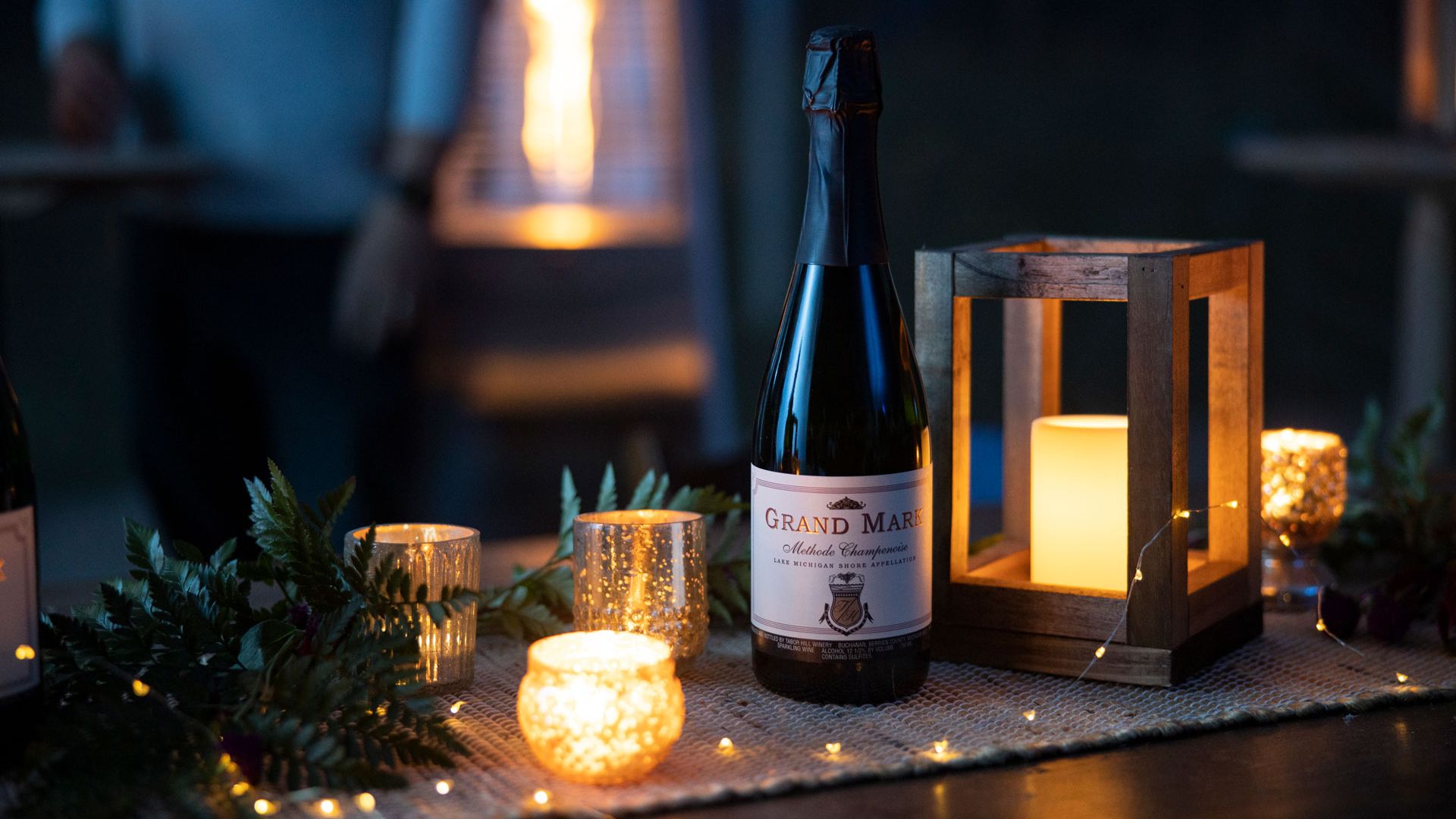 One of the standout stars of the competition was our Tabor Hill Flagship sparkling wine, the Grand Mark. This exquisite sparkling wine not only secured the title of "Best of Class" but also earned a well-deserved gold medal and an impressive score of 94 points. It's a testament to the dedication and craftsmanship that goes into every bottle of Tabor Hill.
Round Barn's Cream Dessert Wines: A Sweet Victory
It wasn't just the wines that shone at the competition. Round Barn's Salted Caramel Cream and Black Walnut Cream dessert wines both secured gold medals with scores of 93 points each. These deliciously indulgent creations showcase the diversity of MHG's portfolio, catering to every palate.
These accolades are a testament to MHG's unwavering commitment to crafting exceptional wines. Each bottle represents not only the rich terroir of Southwest Michigan but also the passion, innovation, and expertise of the Moersch family and their dedicated team. Whether you're a connoisseur or simply looking for a delightful sip, our offerings are sure to leave a lasting impression.
Thank you to everyone who supports us on this incredible journey. We look forward to raising a glass with you soon!