Just here for the Riesling!
Riesling is a grape known worldwide for its ability to thrive in cooler climates. With notably high acidity and sugar levels, Riesling's versatility is off the charts. It can be made in various sweetness levels ranging from bone-dry to a very sweet, low-alcohol wine. 
Germany is renowned for its Riesling region. However, being considered a cooler to moderate climate, Riesling has found a comfortable home in Michigan. From its home in the mitten state, it is quickly becoming recognized and respected in wine circles both at national and international levels, winning awards on the world stage. Our Lake Michigan Shore appellation produces fruity, bright, and well-rounded Rieslings. Riesling was first officially planted in Michigan in 1969 at our very own Tabor Hill Winery!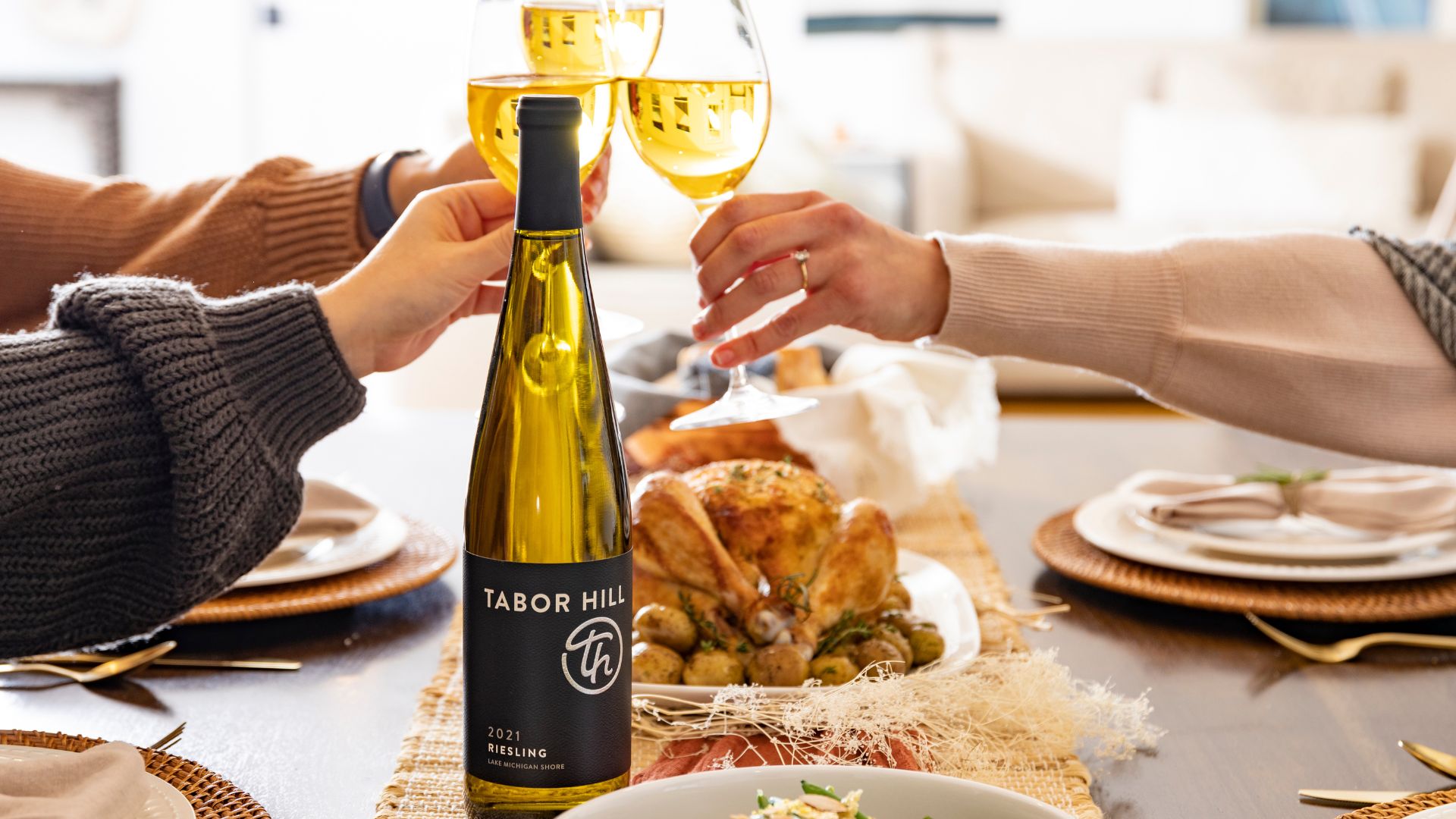 Riesling is a bit of a renaissance grape! It is a fantastic introductory wine for those new to the wine world. In fact, in my early 20's, my first wine of choice was German Rieslings! Being a light and fruity wine that comes in a range of sweetness, it is a perfect wine to begin developing one's palate. That being said, what makes Riesling a truly renaissance wine is its unsuspecting flavor that has quickly become a favorite of many wine connoisseurs! Unlike most white wines, riesling is fantastic for food pairings and can be aged.
Our offerings include a semi-dry Tabor Hill Riesling and a Dry Riesling from Free Run Cellars. A fun experiment is to taste both wines side by side to observe the differences in sweetness! Shop Rieslings here, grab a glass, and allow yourself to taste the flavors of Michigan's history!