I like my wines, like my sense of humor – dry. The dryer, the better! Yes, it often is an acquired taste, but once you have it, there's no going back! You may wonder, "what's all the hype about dry wines?" Well, let me count the ways for you.
What Makes a Dry Wine? 
It's all in the fermentation process. The high-level synapsis occurs when the yeast eats sugars and converts them to alcohol. Grape juice contains sugar, so when the yeast is added, those little buddies go to town eating all that sweet sugar and making alcohol (woo hoo!). A dry or sweet wine is determined by the amount of sugars left over after the yeast has feasted. Once the yeast eats all the sugars, then you have a dry wine! Any leftover sugar is referred to as residual sugar (RS), with dry wines having between 0% – 0.4% RS.

One of the benefits of dry wines is right there in the process – no sugar! Which also means fewer calories. So, dry wines are the way to go for those of us watching our sugar intake and overall health. 
Tannins, barrel aging, the presence of lees (the spent yeast), and time aging in the bottle are a few things that add complexity to the flavor of dry wines. Here are a few of my favorite kick-you-in-the-teeth dry wines:
Round Barn Vineyard Red: Notes of bright cherry, raspberry, cedar, and clove, this red blend is reminiscent of a Tuscan blend
Tabor Hill 2019 Chardonnay: With biscuit, butter, and grilled pineapple, this is everything you would want from a Chardonnay and more.
Free Run Cellars 2020 Sangiovese: The first 100% Sangiovese to come from the Lake Michigan Shore AVA, this standout wine features notes of oregano, sun-dried tomato, cherry, and leather. Perfect to pair with pizza or pasta!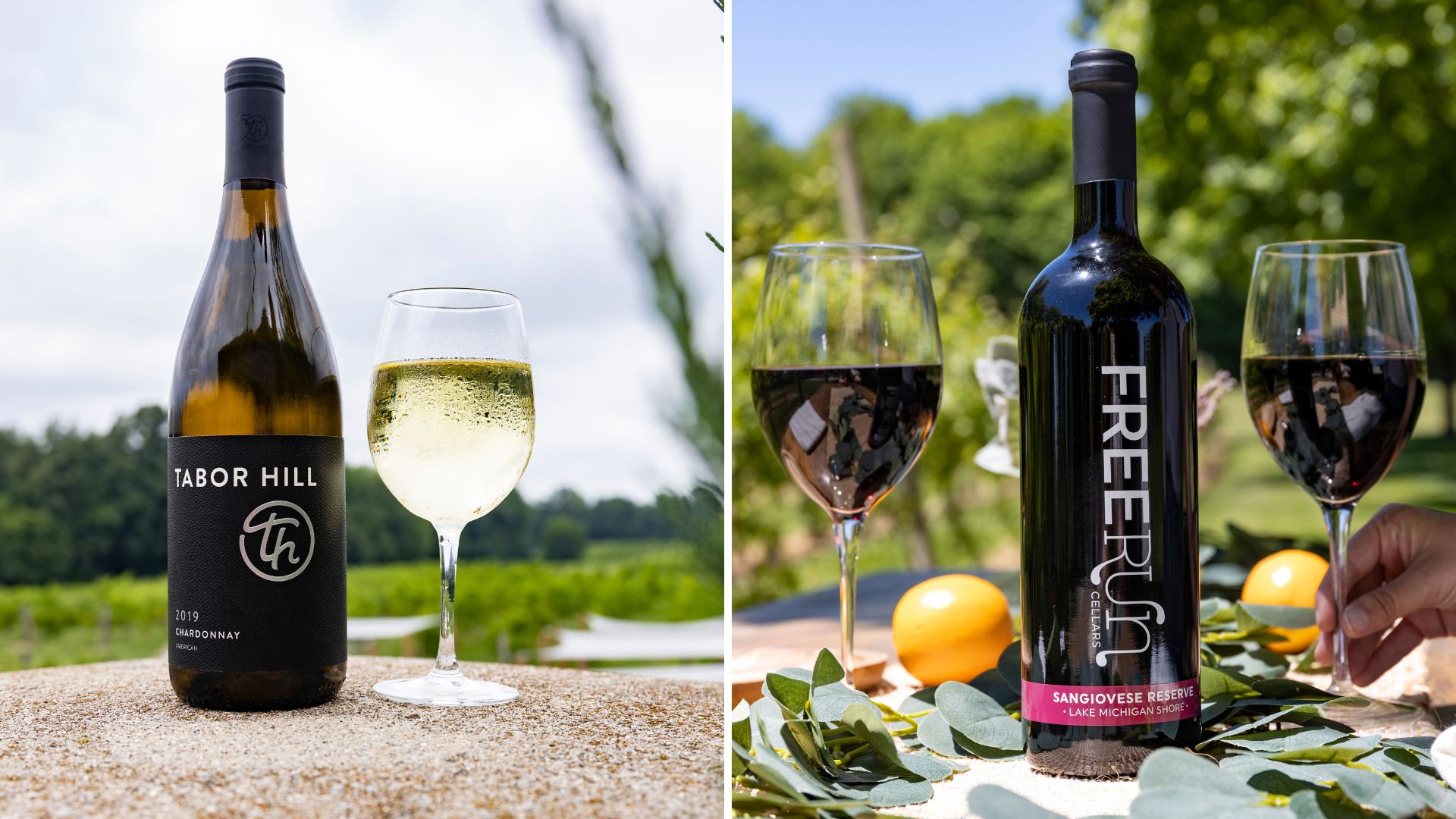 Ok, what if you want to reap the benefits of dry wines but lean more toward the sweet side? You can begin developing your palate by starting with dry but fruity wines! Fruit does not always equal sugar and provides a juicy burst of flavor. Here are a few fruit-forward dry wines to try:
Tabor Hill 2021 Rosé: This light and juicy rosé has notes of strawberry, raspberry, and white cherry with a hint of lavender and gravel. 
Free Run Cellars 2018 Pinot Noir: Soft and fruity, the Free Run Pinot Noir has notes of plum, fig, and clove.
Round Barn 2021 Pinot Grigio: This citrusy wine is delightful on the palate, with notes of pear, lemon curd, lime zest, and kiwi.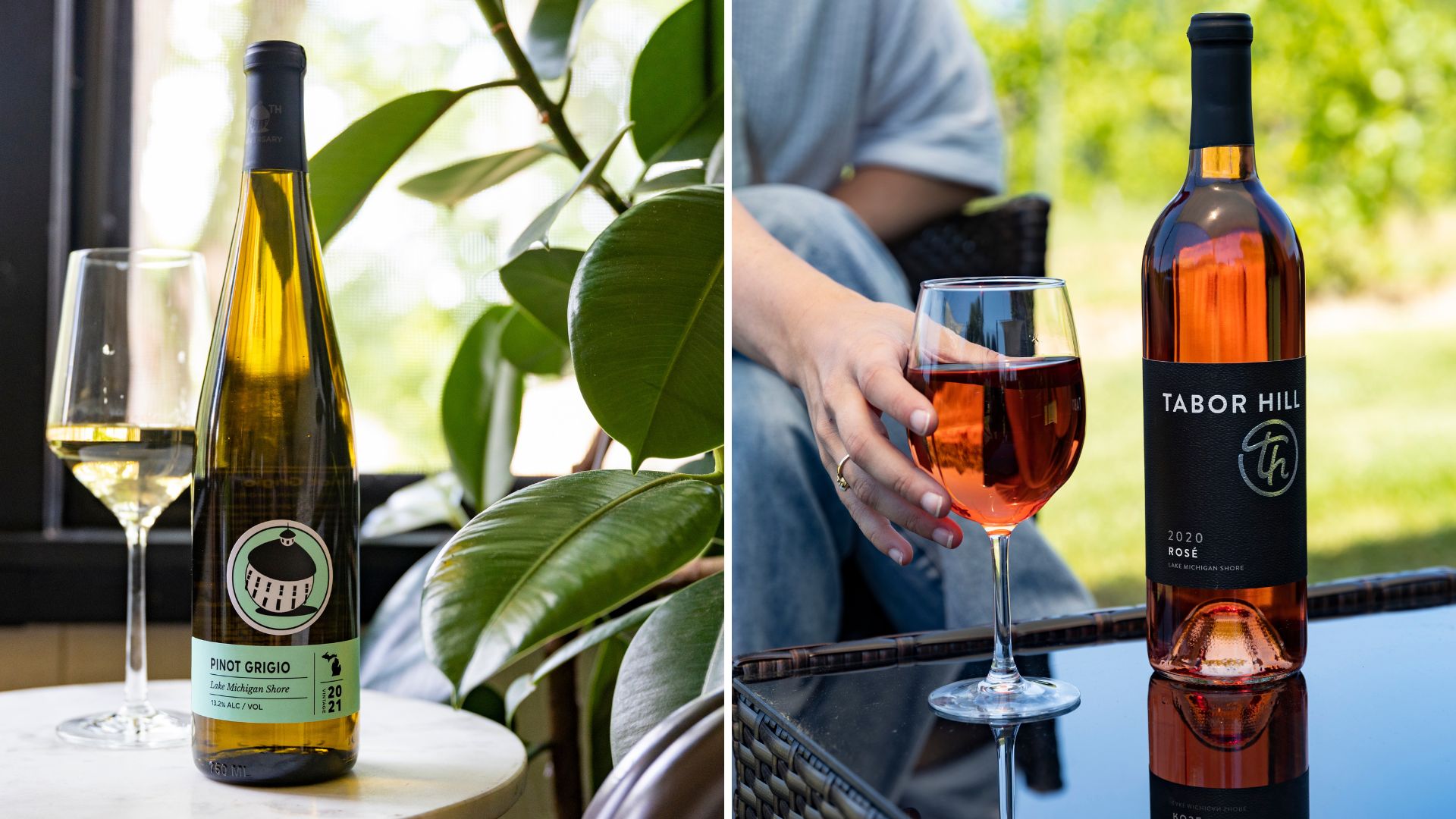 While there are several great varieties of sweeter wines, once you cross over to the dry side, a whole universe will expand before you! So, get out there and start tasting! Cheers!