Bubbles are synonymous with celebrations, and this time of year is full of reasons to celebrate! Between holiday parties, Christmas, and New Year's, plenty of occasions call for some bubbly! But with so many choices, what to get? Luckily, we've got your guide for all your sparkling needs this holiday season!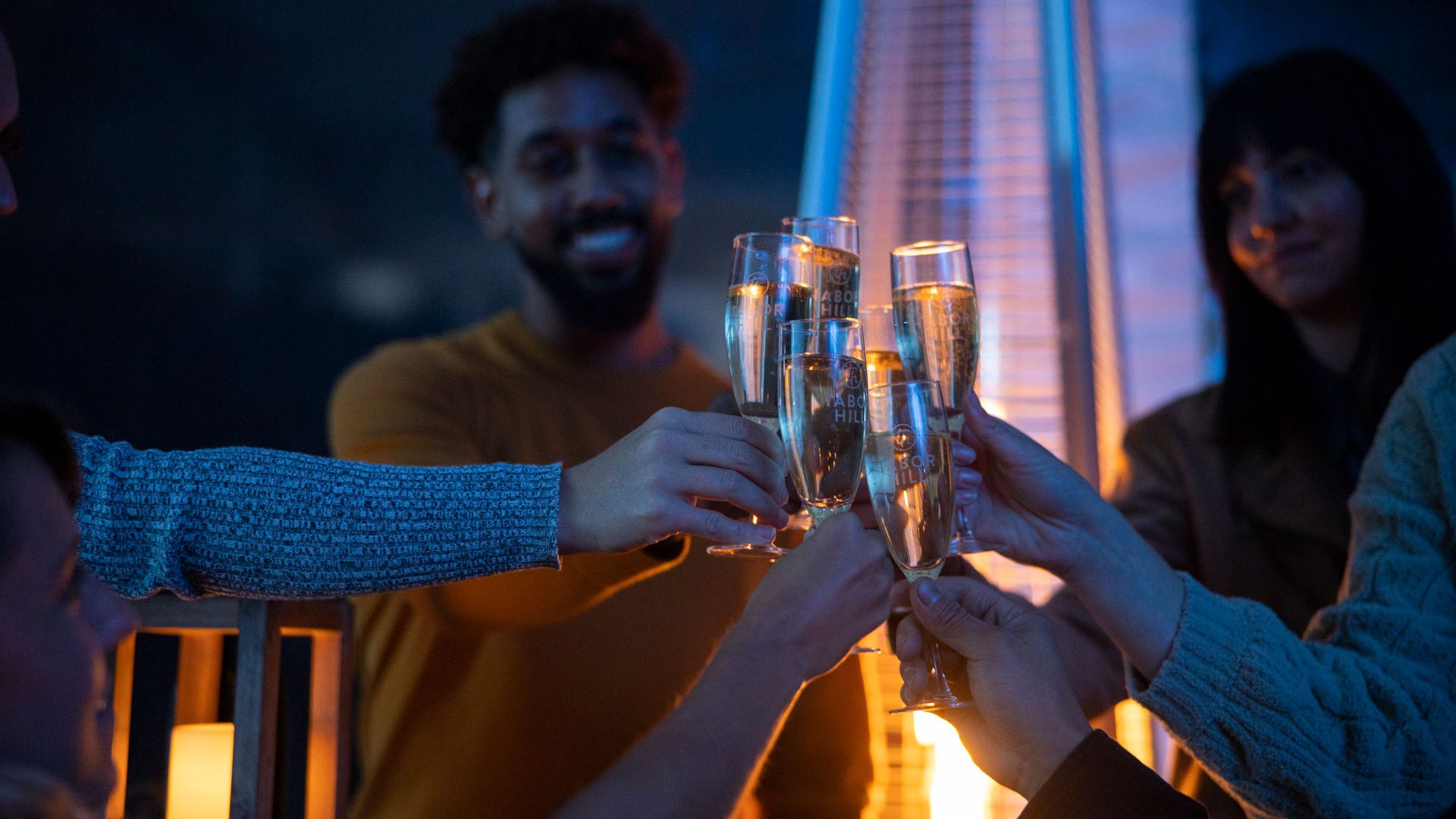 Tabor Hill's Non-Alcoholic Sparkling Raspberry
This tart and bubbly non-alcoholic option is delicious in its own right and not just for the kids! With sober movements and healthier lifestyles making waves, you likely have at least one friend who prefers to skip alcohol. Let them know you care by providing a tasty non-alcoholic option! This is only available at our locations; not available online.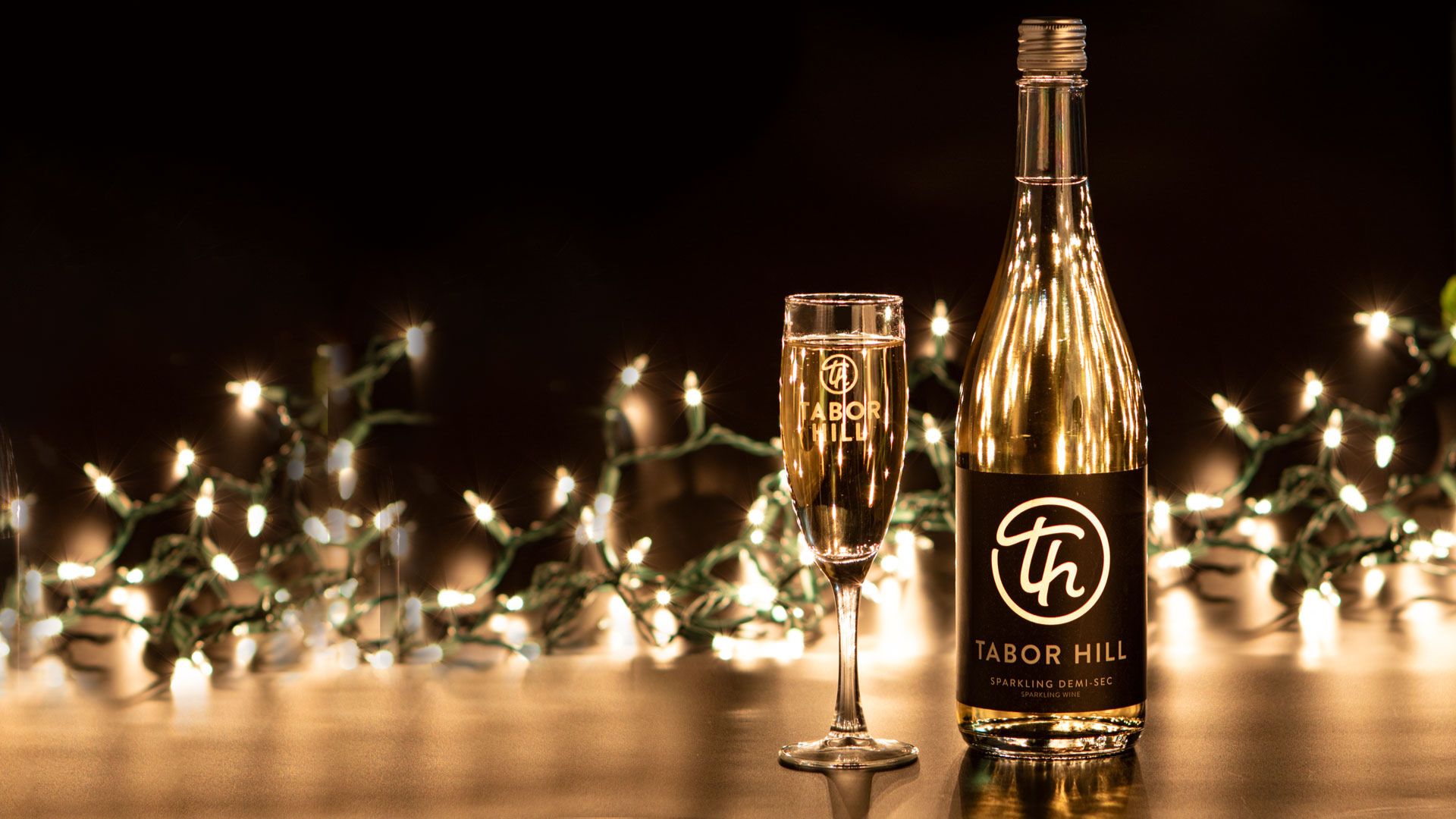 Tabor Hill Sparkling Demi-Sec
The crowd pleaser! Tabor Hill's Sparkling Demi-Sec is the sparkling version of our ever-popular Classic Demi-Sec. With 4% residual sugar, this one has a touch of sweetness to it. But don't let that fool you; with notes of apple, lemon, and pear, this sparkling wine goes down easy! The price point also goes down easily, meaning you can ensure your party is fully stocked!
Round Barn Artesia Spumante
Want something with a little more sweetness and zip to it? The Round Barn Artesia Spumante is made using the tank method developed by the Italians for their famous Prosecco. This sparkling wine is great on its own and wonderful in a mimosa. Perfect for opening presents on Christmas morning! This is only available at our locations; not available online.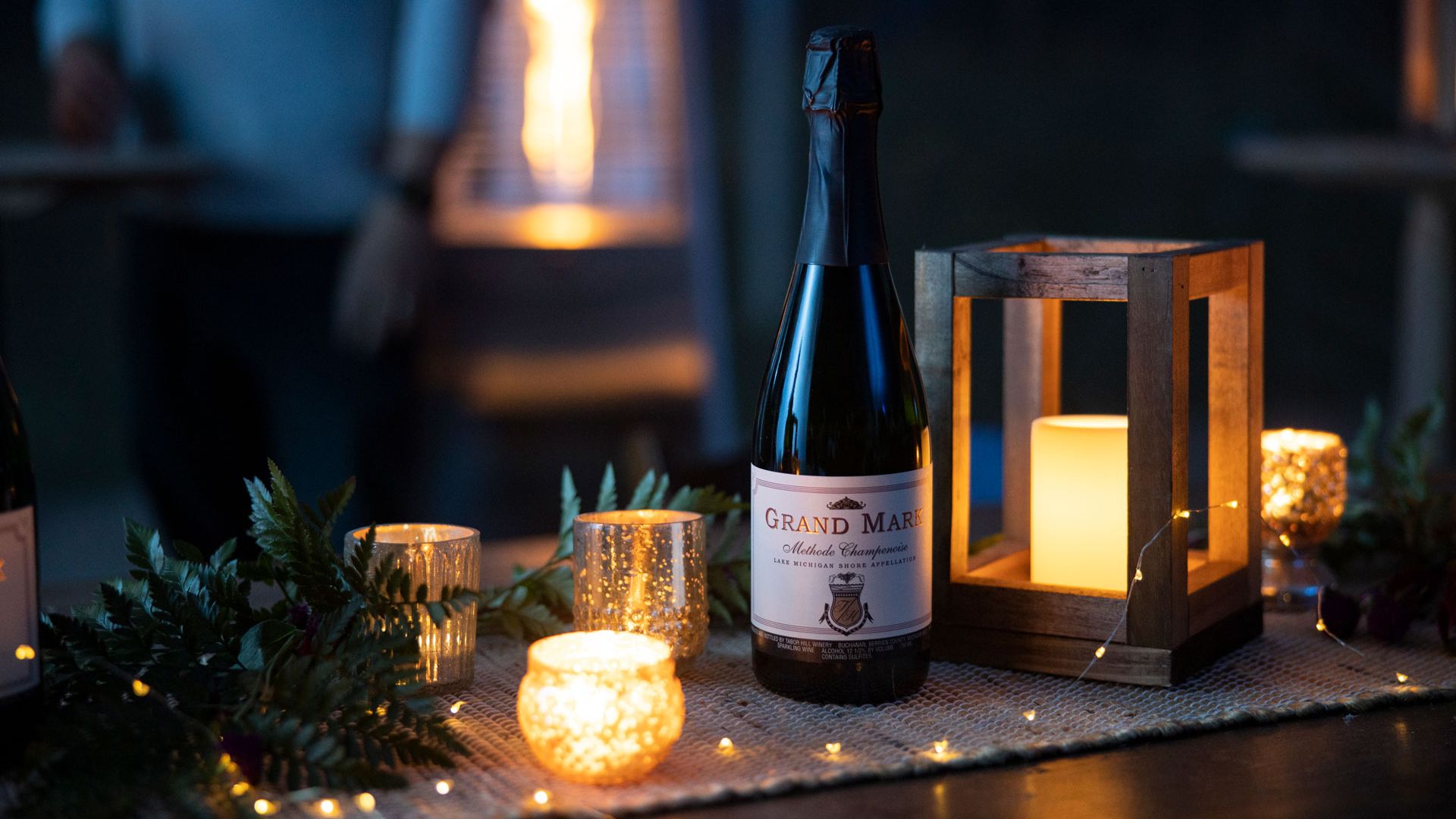 Tabor Hill Grand Mark
Now we get to the big daddy: Tabor Hill's Grand Mark. This wine is made using the Methode Traditional, which was developed in Champagne, France. With high acidity, vigorous bubbles, and a bouquet of lemon, baked apple, and biscuits, this is the sparkling wine you get when you want to, in the words of Donna Meagle, "TREAT YO' SELF." This is our little slice of France right here on the Lake Michigan Shore.
These selections will add plenty of sparkle to your holidays. But honestly, why save these bubbly treats only for special occasions? Sometimes the special occasion is that you made it through another day without losing your cool on that annoying coworker. So, whatever the occasion, big or small, treat yo' self to a glass of bubbly!
And if you're looking for more bubbles to explore, Tabor Hill has you covered: