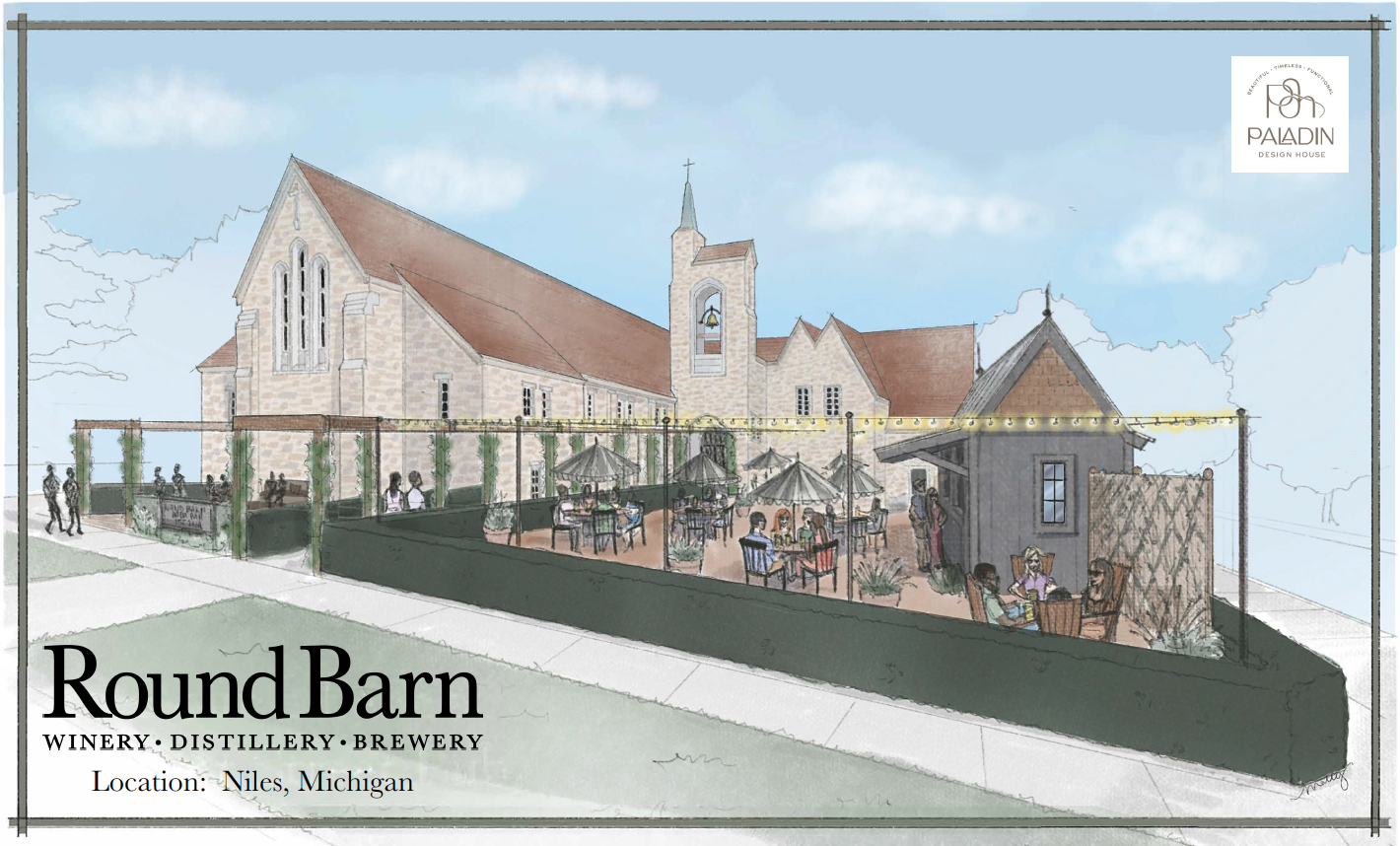 Moersch Hospitality Group is thrilled to announce that they are bringing their award-winning service, products, and experiences to the City of Niles, Michigan. Coming late 2023/early 2024 and pending regulatory approval – under the umbrella of Round Barn Winery, Distillery and Brewery – this restaurant and pub will act as a spot for the community to congregate and enjoy pub-style fare, live music, outdoor beer garden, and award-winning craft beverages.
"We are thrilled to be welcomed into the community of Niles." Say's CEO and owner Matthew Moersch, "For years, we have been looking for the right opportunity to bring our signature Round Barn experience to the City of Four Flags and are confident we have found it."
At 501 Grant Street sits a beautiful stone church with a rich history and presence in the community. It was originally constructed in 1953 and is located on the corner of Grant and Lincoln. Vaulted ceilings, high arches, and stained glass are what to expect when stepping into this stunning structure. This unique space is the ideal location for guests to gather and experience Round Barn's highly acclaimed brand of hospitality.
"What started out as a small family-owned winery over three decades ago has become a thriving group of unique entities, each with their own offerings." Says Moersch, "As we look back on our growth, we celebrate all our employees and customers, both past and present, who have joined us on this journey. Without them, we would not be here today nor see the success we've experienced over the years."
Moersch Hospitality Group is looking forward to the opportunities ahead of them as they finalize details and make plans to develop and grow alongside the community of Niles.