Ah yes, Sangria, the flavors of summer. Why National Sangria Day is celebrated in the dead of winter (aka December 20) rather than the dog days of summer will remain a mystery to us all. Maybe, it's because someone decided for summer in December rather than Christmas in July. Or maybe because we all collectively agreed that amidst the hustle and bustle of the holiday season, we needed a reminder to sit back, relax, and remember the joy of those slow summer days. Whatever the reason, you won't see us complaining about celebrating this flavorful beverage.  
We have plenty to celebrate on this fine day and all year long! Round Barn's ever-popular Flavor Trip Canned Sangria series has gained a cult following over the years and remains one of our best sellers.  With six flavors to choose from - including Red Sangria, White Sangria, Peach, Cranberry, Cherry, and Raspberry Lemon - there is something for everyone to enjoy.  On a personal note, my favorite has to be the Raspberry Lemon or classic Red Sangria!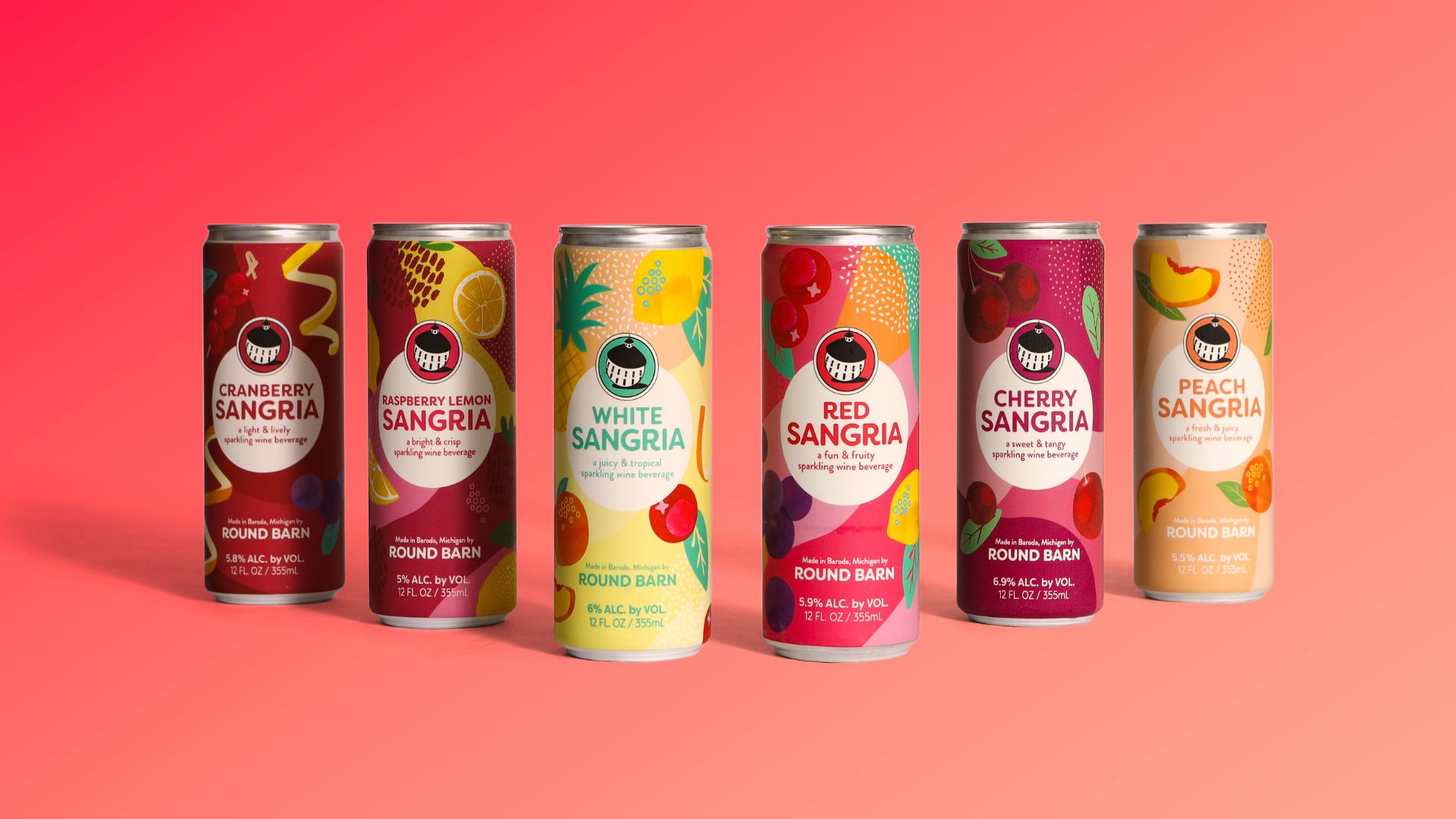 Quick History Lesson with Meagan
Sangria is hardly something new and traces its origins back to the first century CE and the Romans.  Because their water was not safe to drink, Romans would add wine and a variety of spices and sugar to it.  This would kill the bacteria and make the water drinkable - not to mention much more enjoyable. Though its origins lie in Rome, Sangria is often associated with Spain, with the word Sangria being Spanish for "blood" - morbid if you ask me, but it is about the dark red color of the drink.  While it was enjoyed for centuries, Sangria did not gain popularity here in America until the 1964 World's Fair hosted in New York City. Spain sponsored a booth serving up this flavorful drink.  And the rest is history.  Since then, Sangria has only gained popularity in the States and continues to be a fan-favorite. 
Whether you are sipping on our classic Red Sangria or our sweet Peach Sangria, join us in raising a glass to one of our favorite days of the year!