Step aside milk, this one is for wine!
One of the most iconic – and tasty – parts of the holiday season is the Christmas cookie. And there are as many different cookie recipes as there are types of wine. That's the beautiful thing - there is something for everyone! But how to pair these two together? Never fear; Belsnickel is here, and I brought the wine!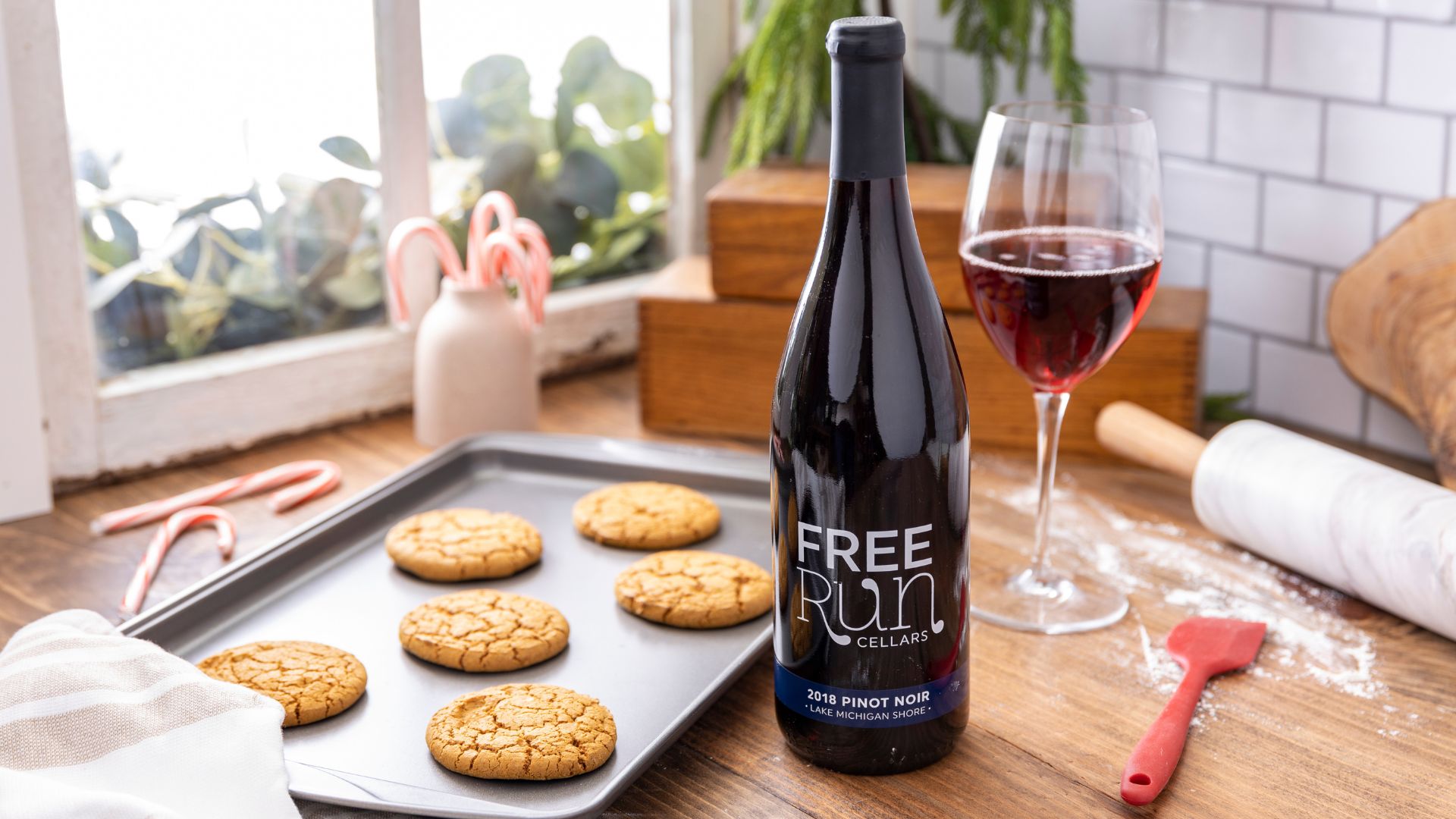 Molasses Cookies + Free Run Pinot Noir
With hints of oak, spice, and vanilla, our Free Run Pinot Noir is the perfect complement for these soft, sweet, and spicy cookies.
Gingerbread Cookies + Free Run Syrah
With flavor notes of red fruit and baking spices, our Free Run Syrah will play well with spice-driven gingerbread cookies. The fruit notes from the wine will also bring a slight fruitiness to this well-known Christmas cookie.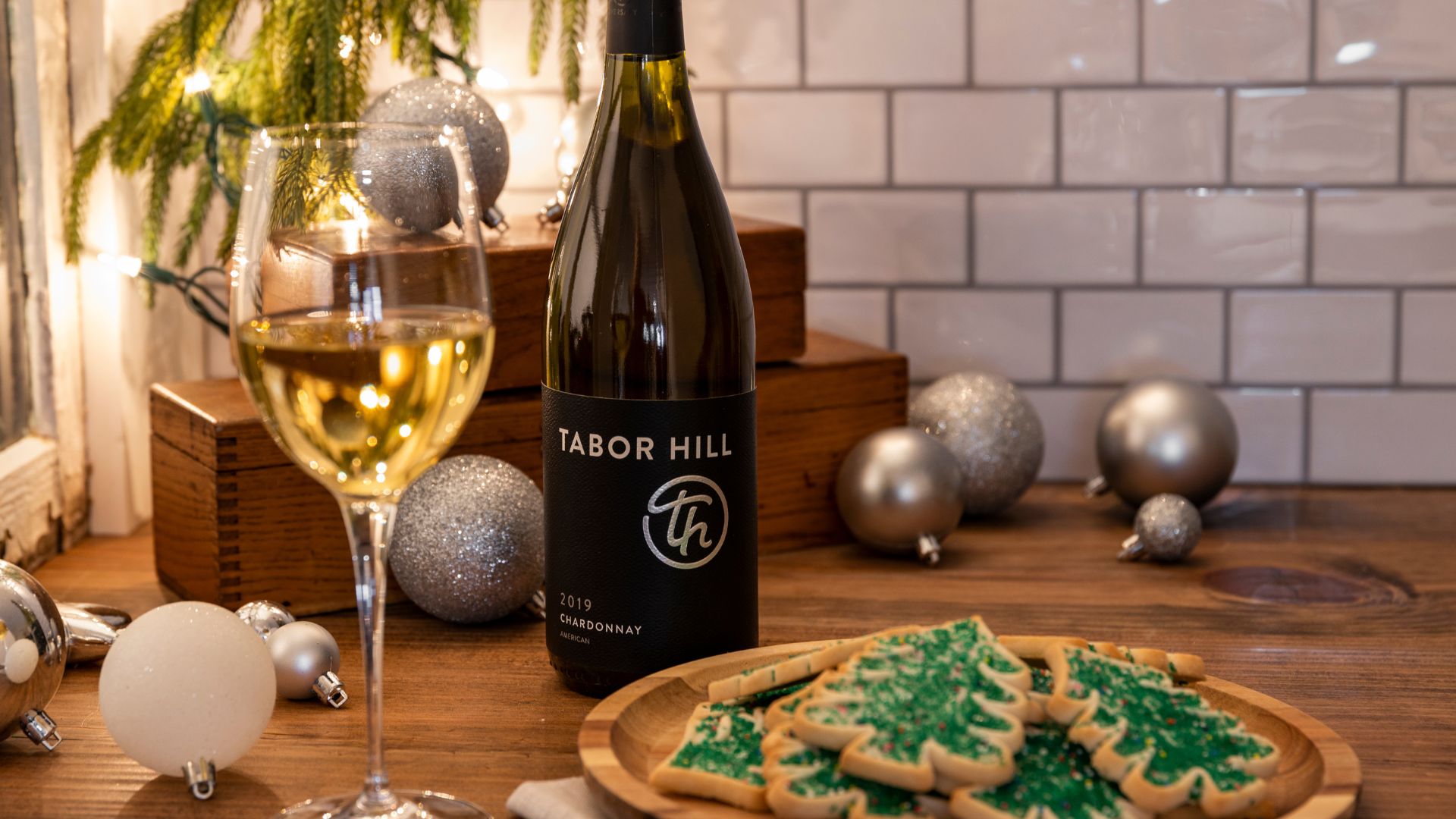 Sugar Cookies + Tabor Hill Chardonnay
Buttery, sweet sugar cookies taste delicious when paired with Tabor Hill's oaky, buttery Chardonnay.
Chocolate Crinkle Cookies + Tabor Hill Merlot
Red wine and chocolate go together beautifully. For traditional chocolate crinkle cookies, the Tabor Hill Merlot, with its dark red fruits and smokey leather, works wonderfully.
Italian Sugar Cookies + Round Barn Pinot Grigio
This Italian-originating wine deserves to be paired with a sweet Italian dessert. A refreshing white wine, like Round Barn's Pinot Grigio, brings out some of the subtle flavors of this delicate cookie.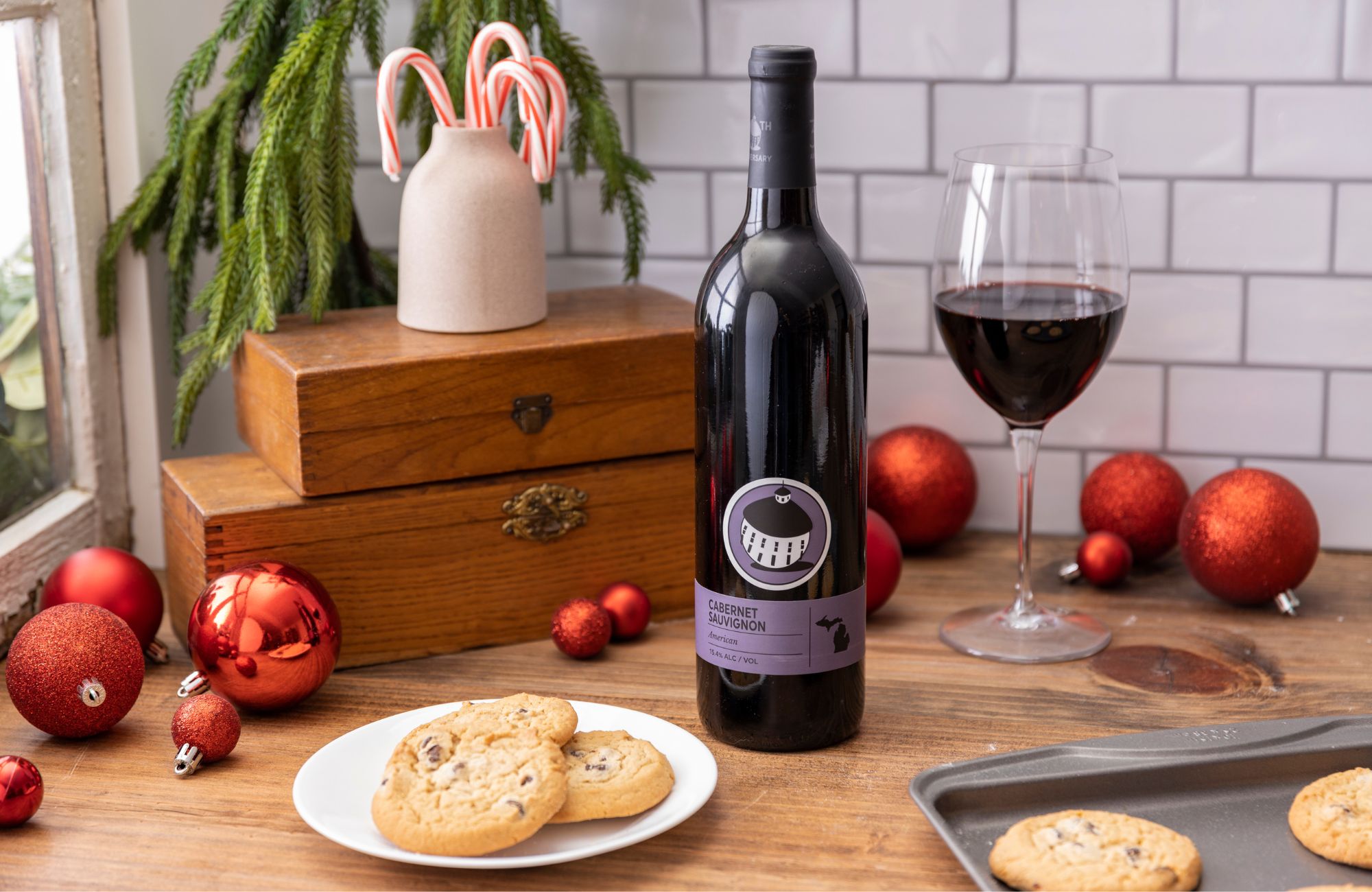 Chocolate Chip Cookies + Round Barn Cabernet Sauvignon
The Round Barn Cabernet Sauvignon has aromas of red plum and vanilla with notes of clove and mocha that play well with the chocolate and vanilla notes in a chocolate chip cookie. If you prefer a less sweet cookie, use dark chocolate chips instead of milk chocolate.
Meringue Cookies + Tabor Hill Rosé
Light and airy cookies like meringues are a great match for our easy-drinking Tabor Hill Rosé. Rosé's flavor notes of strawberry and lemon complement the flavors in the meringue cookies. 
Linzer Cookies + Round Barn Sauvignon Blanc
Round Barn's Sauvignon Blanc is a citrusy wine with grapefruit aromas with peach and nectarine flavors on the palate, which helps pick up on the delicate flavor and fruit notes in a Linzer cookie.
Follow these pairings, and you will definitely be Santa's favorite house on the block. Happy tasting and Happy Holidays!