Celebrate Cabernet Franc Day on December 4
Why aren't you drinking Cabernet Franc yet? Seriously, why? Go grab yourself a glass now!
Ok, are you back? Cool. Cabernet Franc is, in my opinion, incredibly underrated in today's wine world. This black grape originated in 17th-century France and, along with Sauvignon Blanc, is one of the parent grapes of Cabernet Sauvignon! Got your attention now, don't I?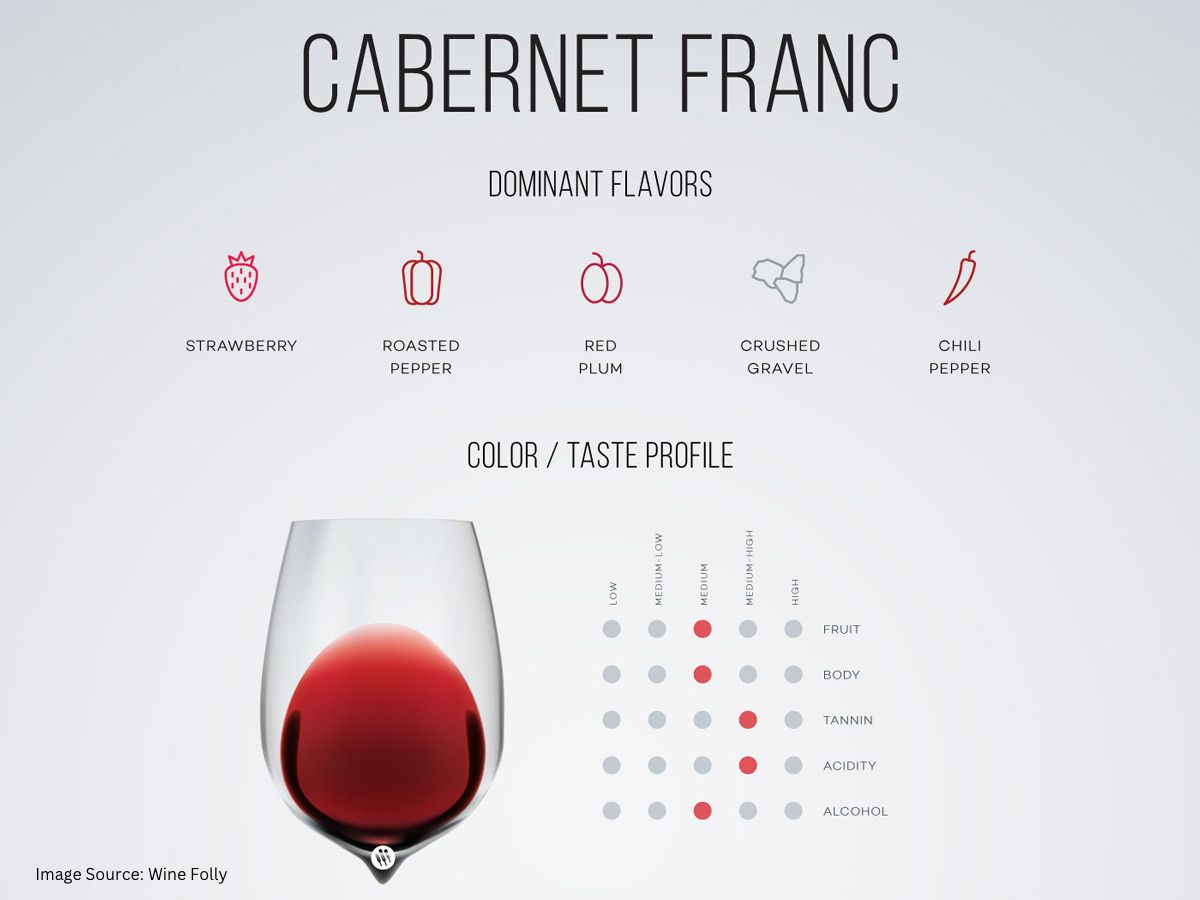 Similar to the wildly popular Cabernet Sauvignon, the Cab Franc has medium-high acidity, and medium-high tannins, but is slightly lighter in body and has more red fruit flavors compared to Cab Sauv's black fruits. But what really sets Cab Franc apart is Pyrazines, which is responsible for its distinct Bell Pepper aroma. Give your glass a swirl. Do you smell it?
The pepper aroma in Cabernet Franc can range from jalapeño to sweeter, smokier chili pepper, with those differences being determined by the growing climate. The Cabernet Franc grape is a very versatile grape that can thrive in many conditions, which means there are lots of fun differences you can find depending on where the wine came from.
Tabor Hill Wine Feature: Cabernet Franc
But let's talk about Tabor Hill's Cabernet Franc for a minute. This wine is a staff favorite choice for a dry red. It is aged in oak for 20 months, which shows up in aromas of coconut and leather. At 0% residual sugar, this dry wine also sports a medium body and smooth tannins. Mild green pepper flavors are balanced by notes of raspberry and strawberry. Personally, I am a tertiary gal (aromas and flavors that come from aging), so the taste of wet leaves is one of my favorites (don't knock it till you try it!).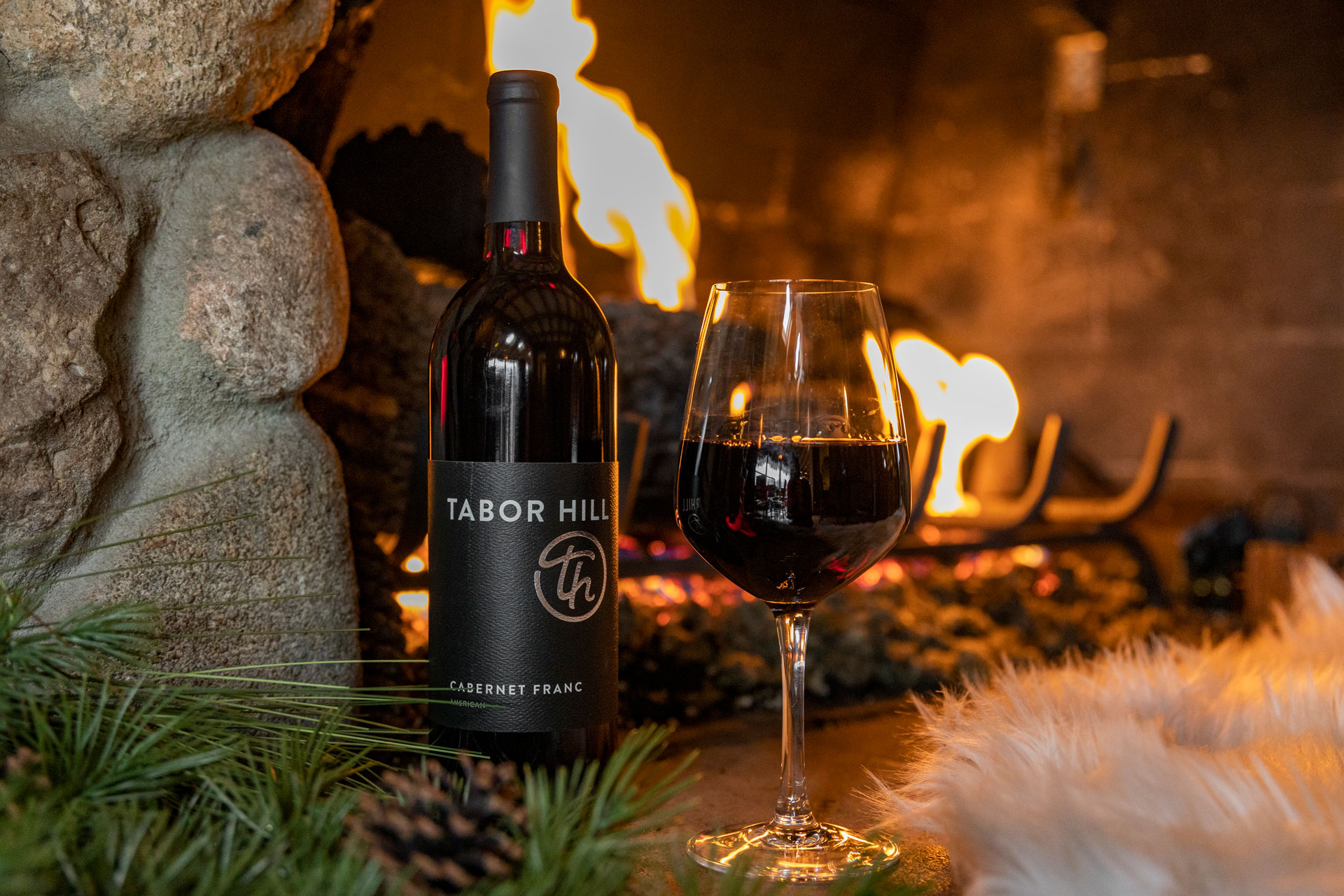 This wine is a great sipper on its own but also pairs wonderfully with a meal. A cedar-planked salmon, BBQ pork, or aged cheese would nicely compliment the flavors of the Tabor Hill Cabernet Franc.
Have I convinced you yet? You better take a few more sips just to be sure. Cheers!