Quench your thirst for adventure with a journey on Mt. Tabor Trails sponsored by Honor Credit Union. Our trails offer a relaxing union with nature, surrounding hikers with the breathtaking beauty of Pure Michigan. Take your favorite Round Barn or Tabor Hill drinks on the trail - in fact, we encourage it! Our private trails allow for a unique adventure for our guests to experience.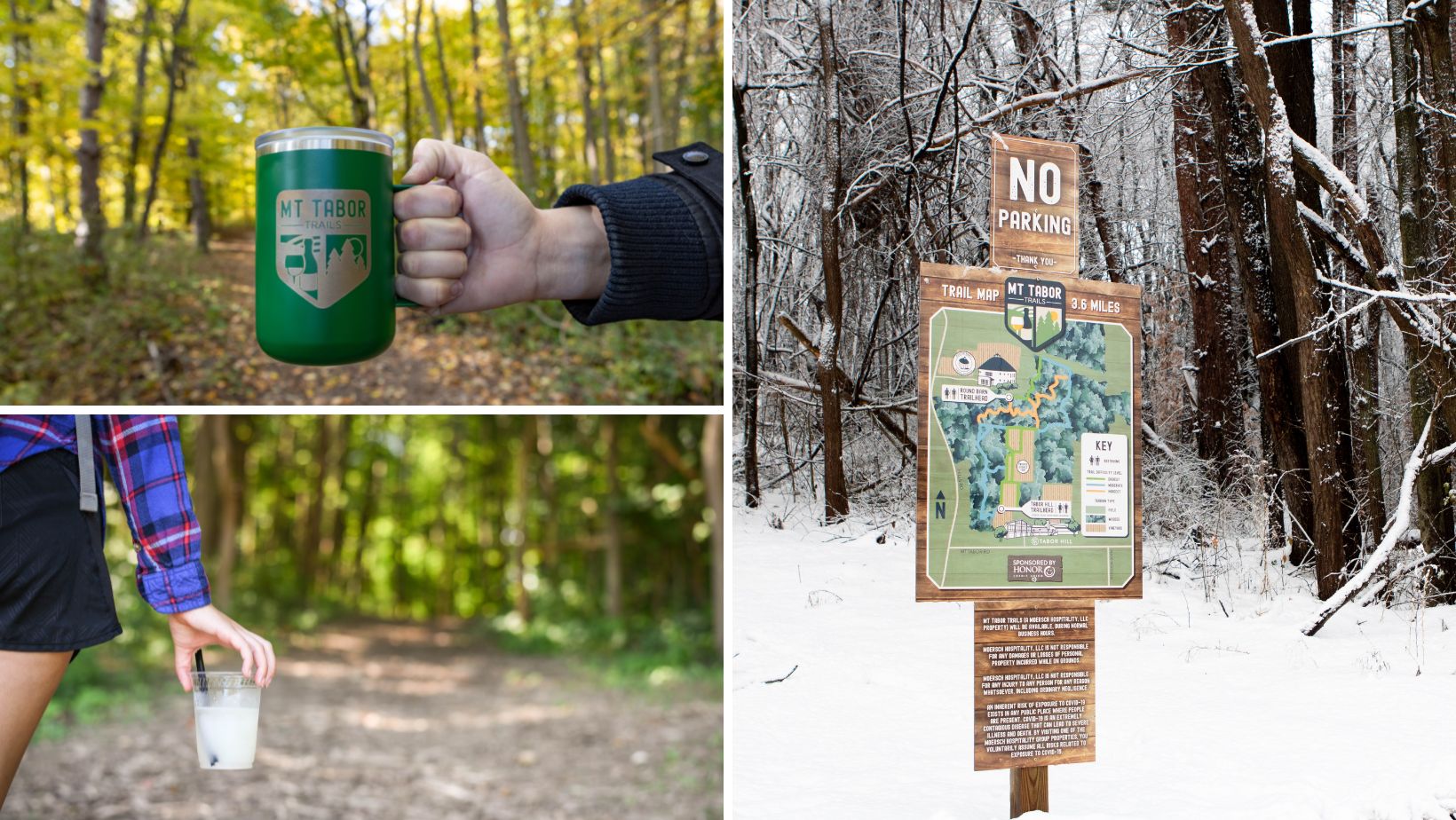 You can expect a variety of terrains as you hike the trails, with a range of difficulties sure to pique the interest of trail veterans or curious wanderers. While roaming our 3.6 miles of trails, you will encounter rolling hills, sandy slopes, and a true lake breeze that characterizes the region of Lake Michigan Shore. 
Hike with your friends, family, or furry friends between Round Barn Winery & Estate or Tabor Hill Winery & Restaurant. I often take my pup for walks in the woods, always sipping on my favorite, a blend of Round Barn Red and White sangria. The best view of the estate is off of Milo's Edge, where the Chardonnay vineyard is located. Here you can really see and understand the rare landscape of Round Barn's vineyards.
Mt. Tabor Trails are a staple of Southwest Michigan. You have the opportunity to experience this tasty adventure year-round, rain, shine, or snow! To view current hours, visit our website and tell your friends and family about your next weekend adventure. For more information, visit moerschhg.com/trails.