Winter is coming, and I could not be more excited! What can I say, I'm a Michigan kid through and through and love all four seasons. There is something to enjoy at Round Barn Winery & Estate year-round, but there is a little extra magic around the property once the snow begins to fall. Maybe it's the way the snow blankets the rolling hills of the vineyards or the way the flames from the fire pits flicker in the cool winter breeze. Whatever it is, I'm here for it and cannot wait for you to experience the magic of the season at Round Barn. Let's take a look at all we have going on this winter out at the Estate.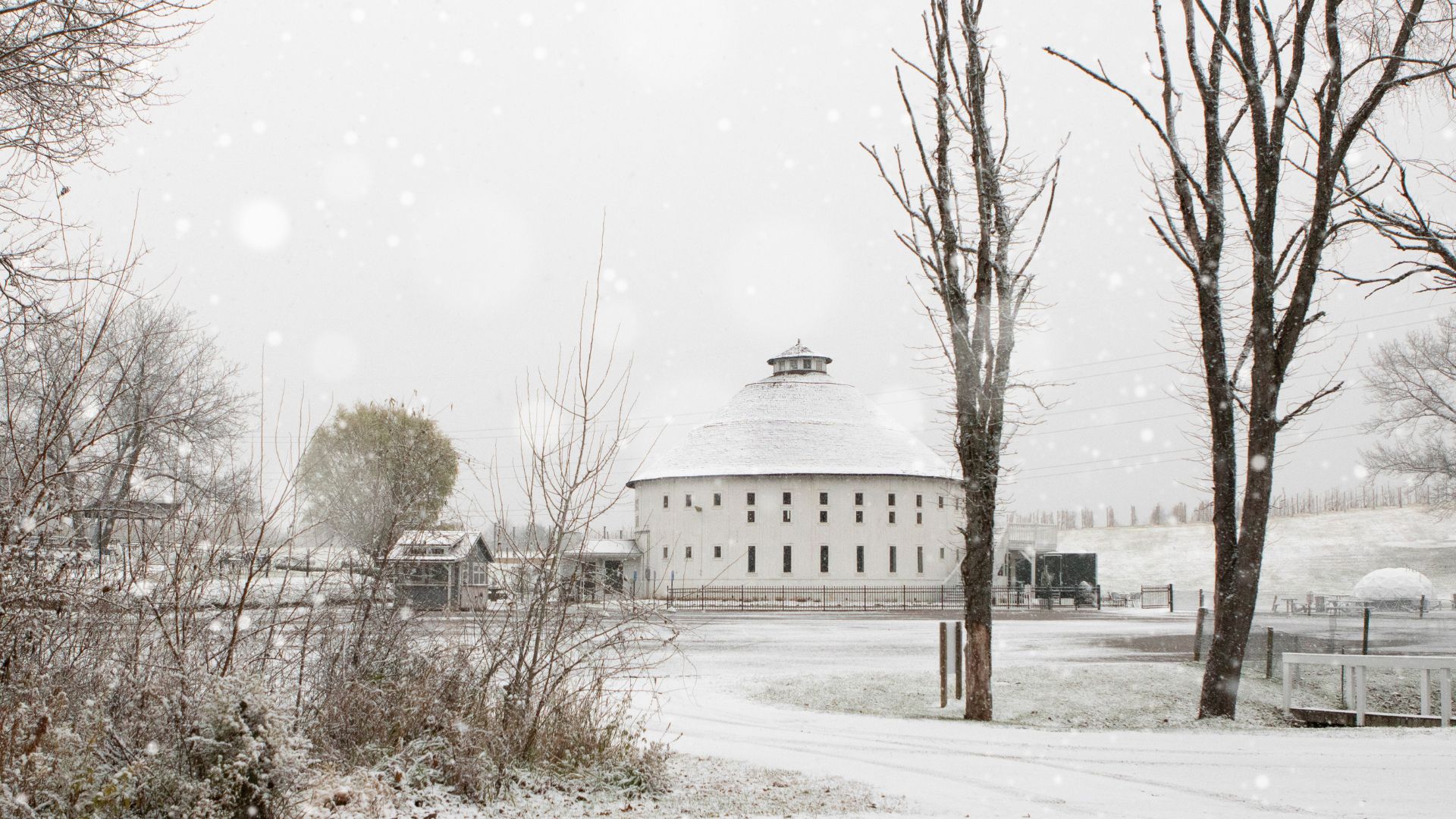 Winter Village
You know what they say, the weather outside may be frightful, but Round Barn's Winter Village, sponsored by Honor Credit Union, is so delightful. It's become a tradition that every year, my friends from college and I get together for a weekend in the winter and make our way over to the Winter Village. We camp out in an igloo for a few hours, drink wine around one of the firepits, and catch up. We look forward to it every year and are so grateful that Round Barn has created a space for us to come together and enjoy the season. The igloos do not require reservations and are available on a first-come, first-served basis, perfect for those spontaneous trips! Oh, and did we mention they are heated this year?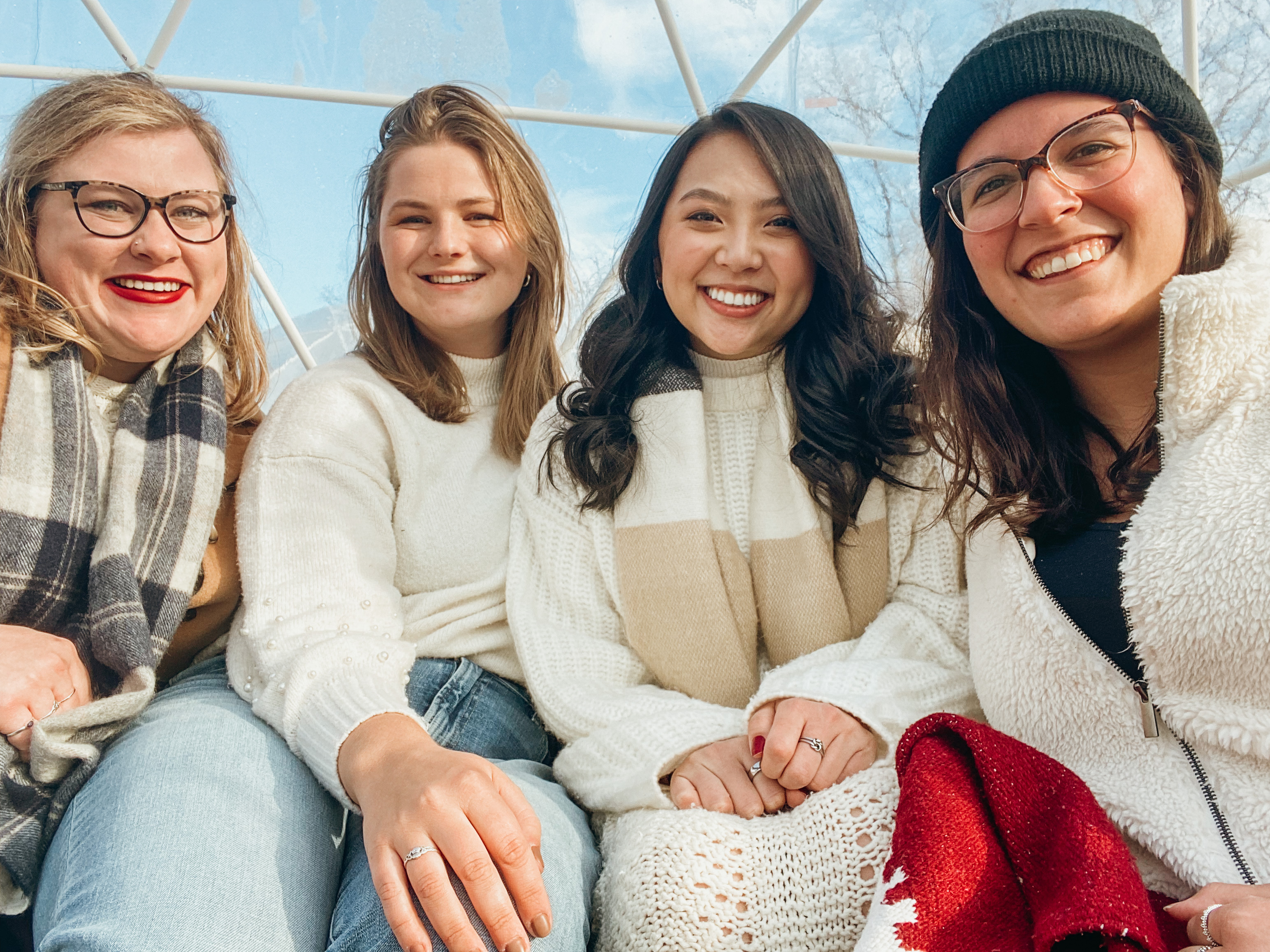 Round Barn Suites
We've got you covered if you aren't looking to brave the elements and would rather enjoy the season from the comfort of the indoors. We have private suites on the upper level of the Round Barn. Reservations are required, and there is a fee to rent one of our suites, but it is well worth it. For two hours, you and your loved ones can sip on your favorite Round Barn libations from the comfort of your private suite surrounded by the history of our turn-of-century Amish round barn. Add some extra flavor to your experience and add a mimosa bar and charcuterie board to your reservation. Looking to make it extra special? Grab your gal pals and go in on one of our elevated suites brought to you by our friends at Sincerely K & J.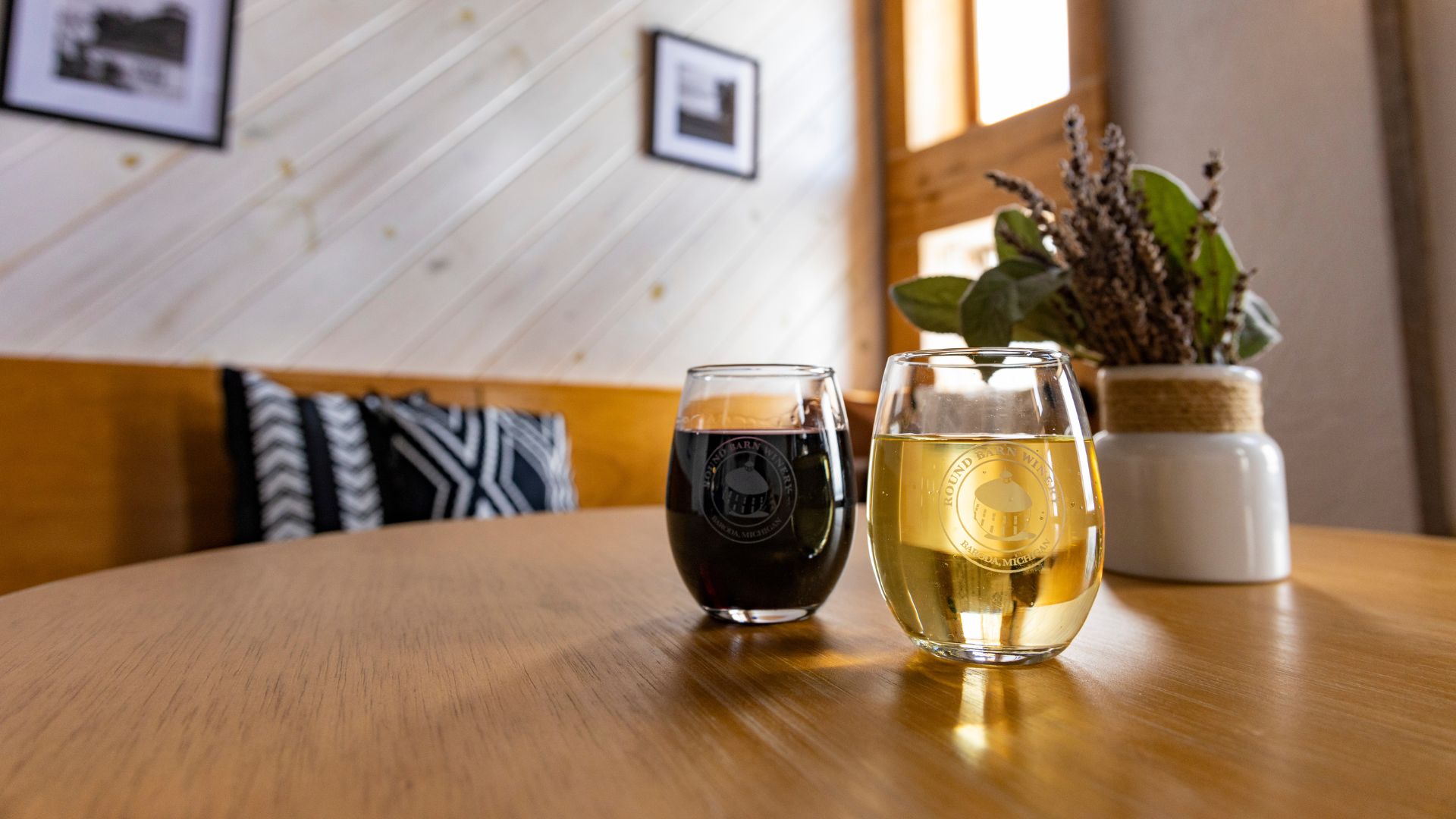 Igloo Experience with Sincerely K & J
Speaking of the lovely ladies over at Sincerely K & J, we have partnered with them again to bring to you our Winter Igloo Experience. These luxury igloos are a one-of-a-kind experience and belong at the top of everyone's winter bucket list. Available November through April, we invite you to cozy up and experience all the Estate has to offer all year round.