There's still time to enjoy our fall favorites
As we wave goodbye to summer, we turn to welcome one of our favorite seasons. Fall is a time of changing leaves, cable-knit sweaters, and cozy nights. For us, it's a chance to let our creativity flow and bring to our guest's fresh new menus that celebrate the flavors of fall. Both our culinary and mixology teams have been hard at work creating incredible new dishes and drinks that capture the essence of the new season. We invite you to join us and indulge in your new fall favorites.
Tabor Hill Winery & Restaurant
The team at Tabor Hill has once again crafted another stellar fall menu. I am constantly in awe of the care and intentionality that goes into these dishes - not to mention the cocktails! Check out a few of my favorites below! 
Baroda Bourbon Caramel Apple BBQ Pork Loin | Caramelized onions and apples, wrapped in seasoned roasted Berkshire pork loin, topped with pork au jus, and served with garlic mashed potatoes and seasonal vegetable.



Butterfly Spritz | Tabor Hill Sparkling Demi-Sec, butterfly flower-infused gin, fresh lemon juice, grapefruit bitters, with an edible flower garnish.



Autumn Daiquiri | Round Barn's Red Sky Rum, house cinnamon demerara syrup, fresh lime juice, pineapple juice, and house spice bitters, with a cinnamon stick garnish.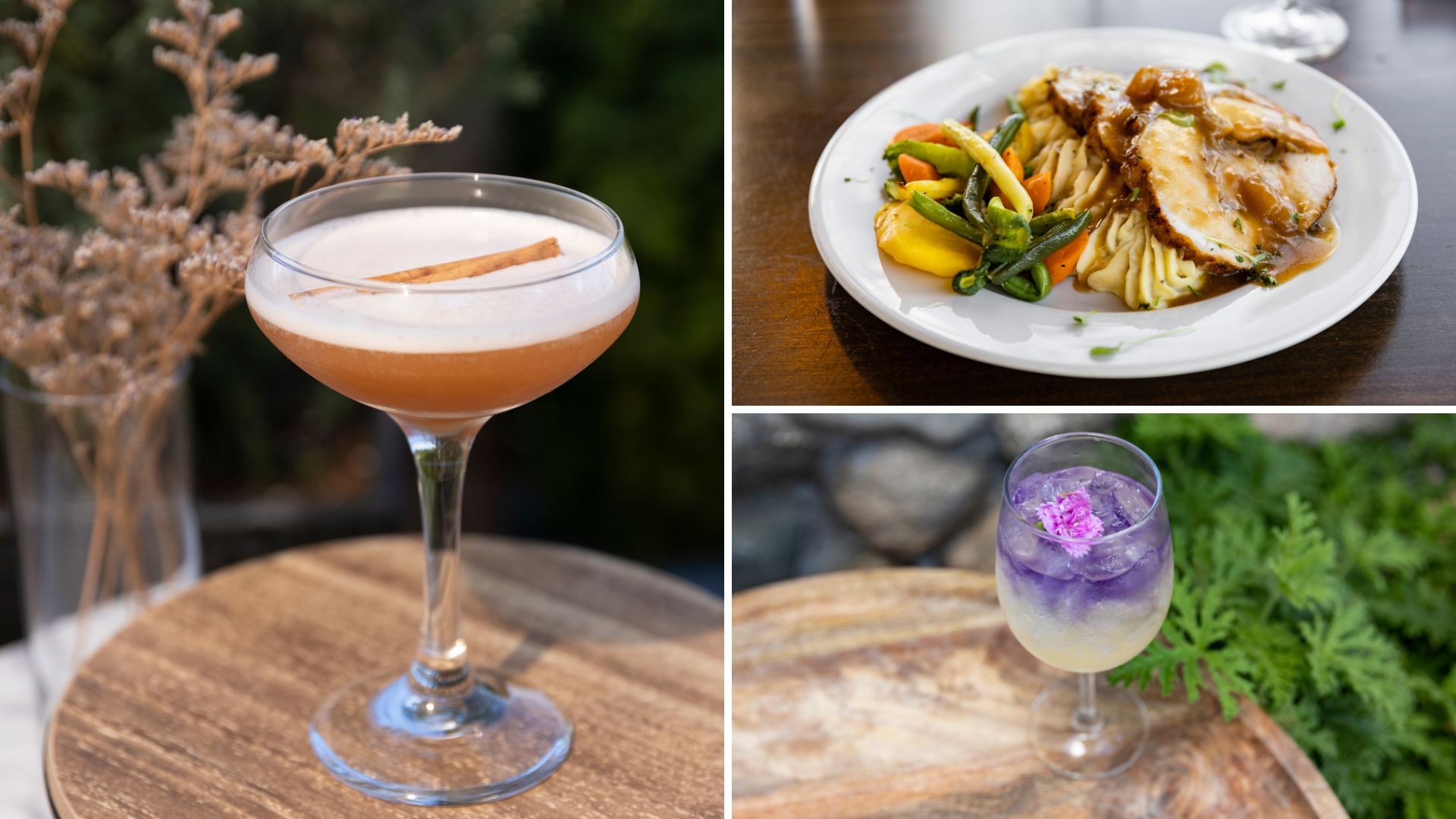 Round Barn Public House & Brewery
For me, fall is synonymous with cozy pub food, and you will not change my mind. The team has truly outdone itself in creating a menu that offers something for everyone. Here are some of my favorites: 
Apple Pecan Salad | Mixed greens, sliced apple, candied pecans, red onion, grape tomatoes, and baked apple pecan vinaigrette.



Squeelin' Hawaiian Pizza | Pulled pork, pineapple, red onion, house cheese, and BBQ sauce.



Fall Rum Punch | Round Barn's Lake Michigan Shipwreck Spiced Rum, house-made amaretto, organic apricot juice, and pomegranate juice with a dried apricot garnish.



Left Coast Mirage Brut IPA | Pleasantly sweet with notes of biscuit and honey, balanced by subtle citrus notes.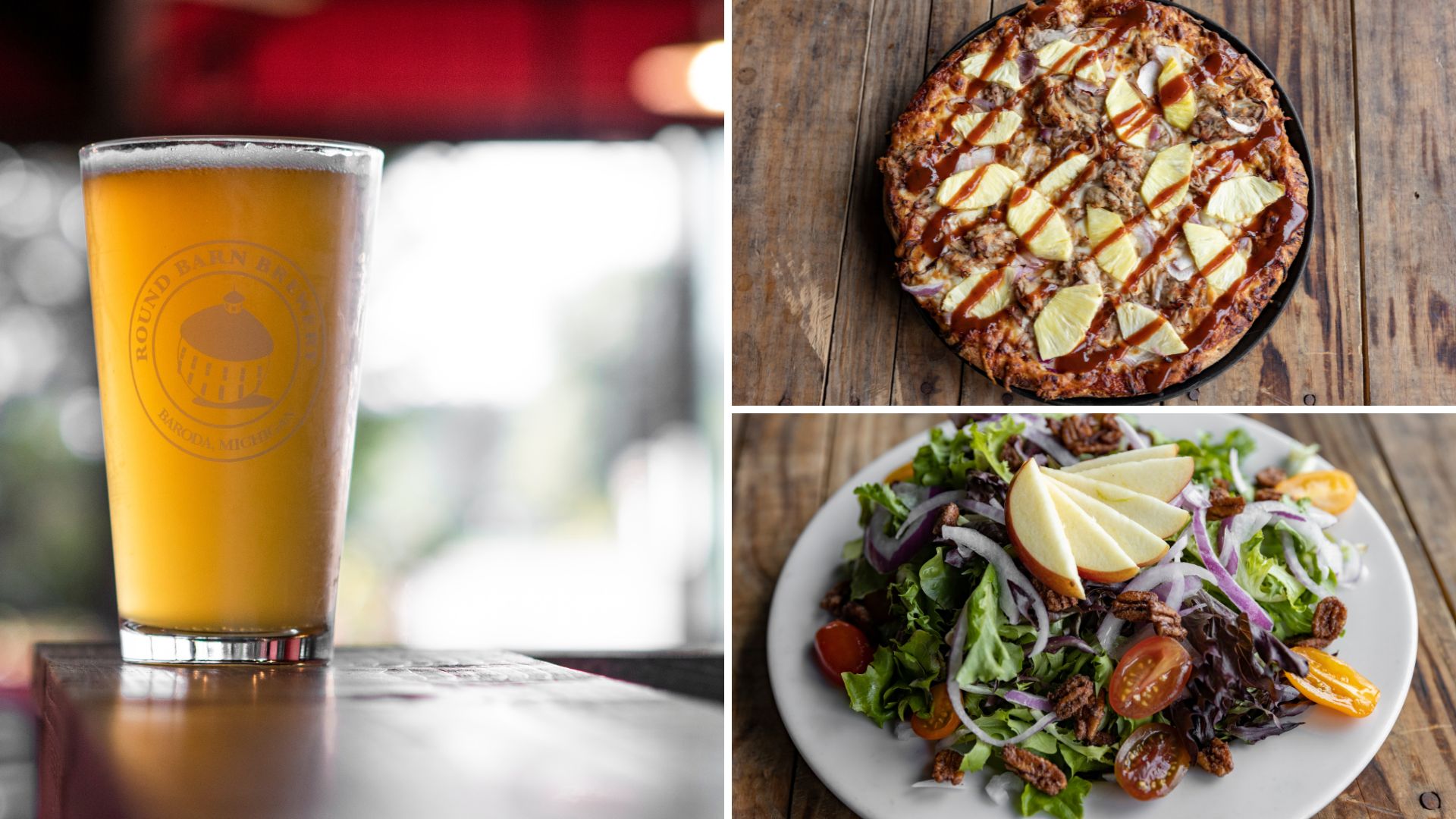 Round Barn Winery & Estate
This season the team rolled out three new cocktails, and let's say they had a lot of fun coming up with these. From pumpkins to donuts to cheesecake and more, satisfy your sweet tooth with any of these three festive cocktails: Pumpkin to Talk About, Cran-Apple Cheesecake, and the Apple Fritter Donut.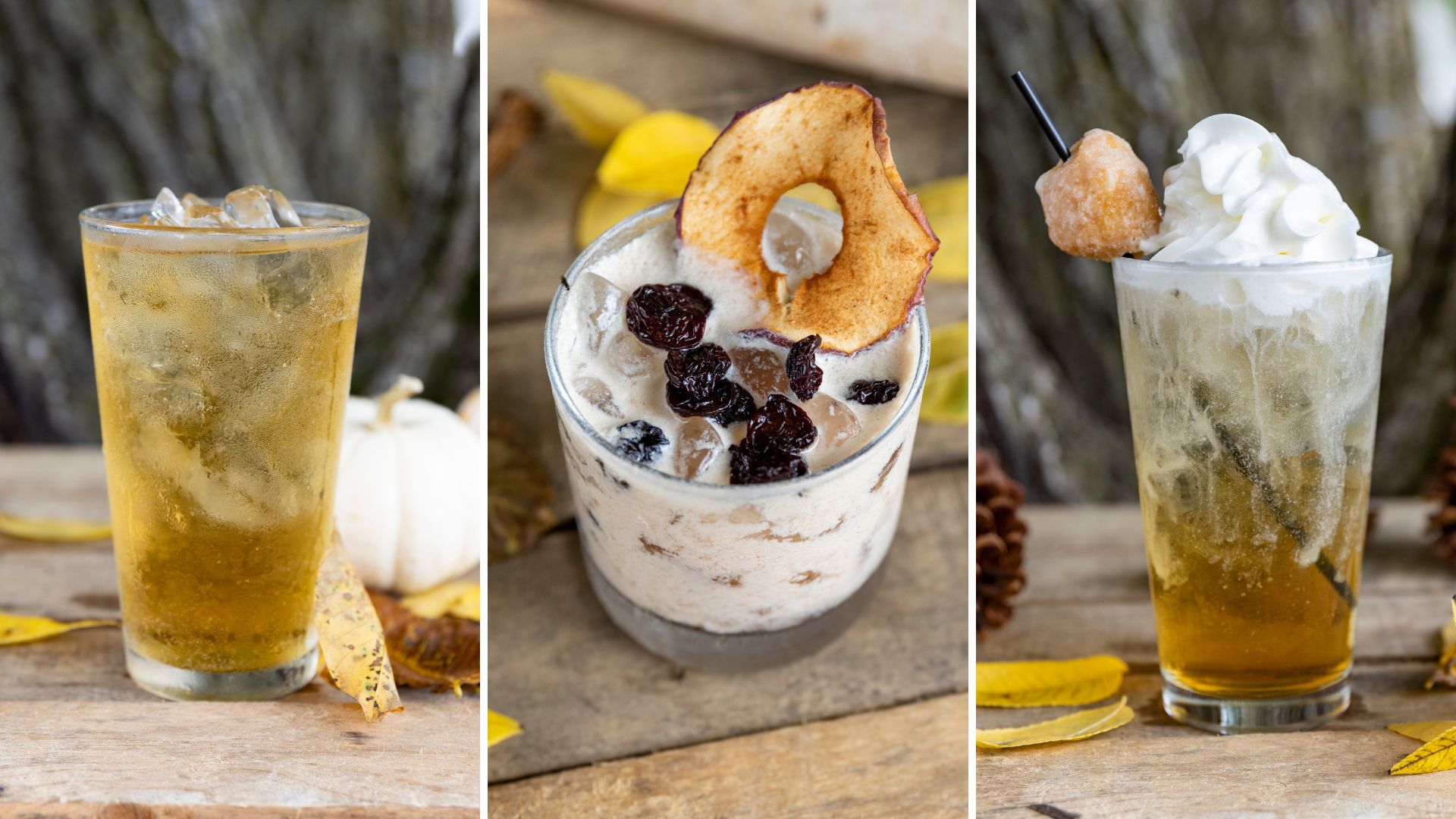 Free Run Cellars
At Free Run Cellars, we are all about celebrating our selection of small-batch boutique wines. That being said, some of my favorite cocktails can be found on the menu here - and this season is no different! Our fall menu features three new cocktails, each with its unique flavor and experience: the Smoked Rosemary Whiskey Sour, the Apple Butter Bourbon Manhattan, and the Elderflower Pear Martini.