For over 50 years, Moersch Hospitality Group (MHG) properties have welcomed guests from around the world to our little slice of paradise in Southwest Michigan. We have planted our roots here in this community and have loved getting to grow alongside it. Over the decades, we have established ourselves as a family of brands that have become synonymous with good times, quality products, and exceptional experiences. While our individual properties have been around for what seems like forever, most don't realize that, collectively, they are all under the umbrella of MHG.
We pride ourselves in being a family of brands that truly has something for everyone.  We've got everything from fine wines to craft beers and artisan spirits! At this point, you might be asking, "Meagan, who are these brands?" Well, let me introduce you to the family - Tabor Hill, Round Barn, and Free Run Cellars! Each one offers a unique experience and selection of products, all with the same renowned MHG service standards. Let's break it down a little further, starting from the very beginning – Round Barn!
Round Barn Winery, Brewery & Distillery: A Place to Experience
Round Barn began as a dream 41 years ago in 1981, when our founders, Rick and Sherrie Moersch, purchased the land that now houses the Baroda Estate. Moving in with their young family, they planted the vines that would, in just over a decade, become the Heart of the Vineyard Winery in 1992. Over the years, Heart of the Vineyard would eventually grow to be Round Barn Winery, Distillery, and Brewery. Today, Round Barn Winery & Estate, Round Barn Brewery & Public House, the Beer Garden at the Public House, Round Barn Distillery, and our Round Barn Tasting Room in Union Pier are under the Round Barn umbrella.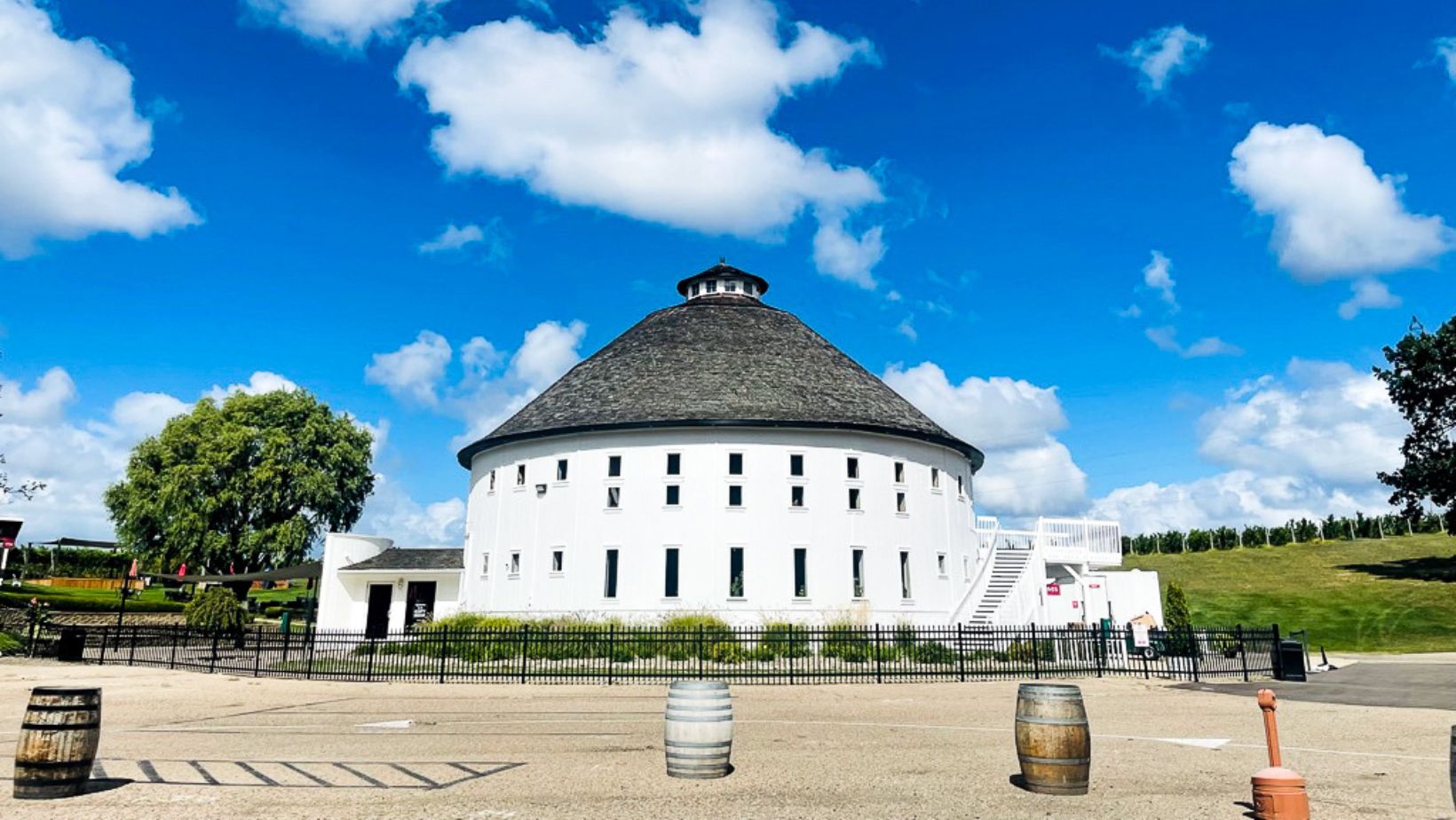 Free Run Cellars: A Place to Espace
Fully immersed in the business, the family got an itch to do something a little different. This was the birth of Free Run Cellars, our second-label boutique winery that opened its doors in 2006. We often refer to Free Run as the hidden gem of Southwest Michigan, offering a laid-back environment dedicated to escaping the everyday and enjoying the moment.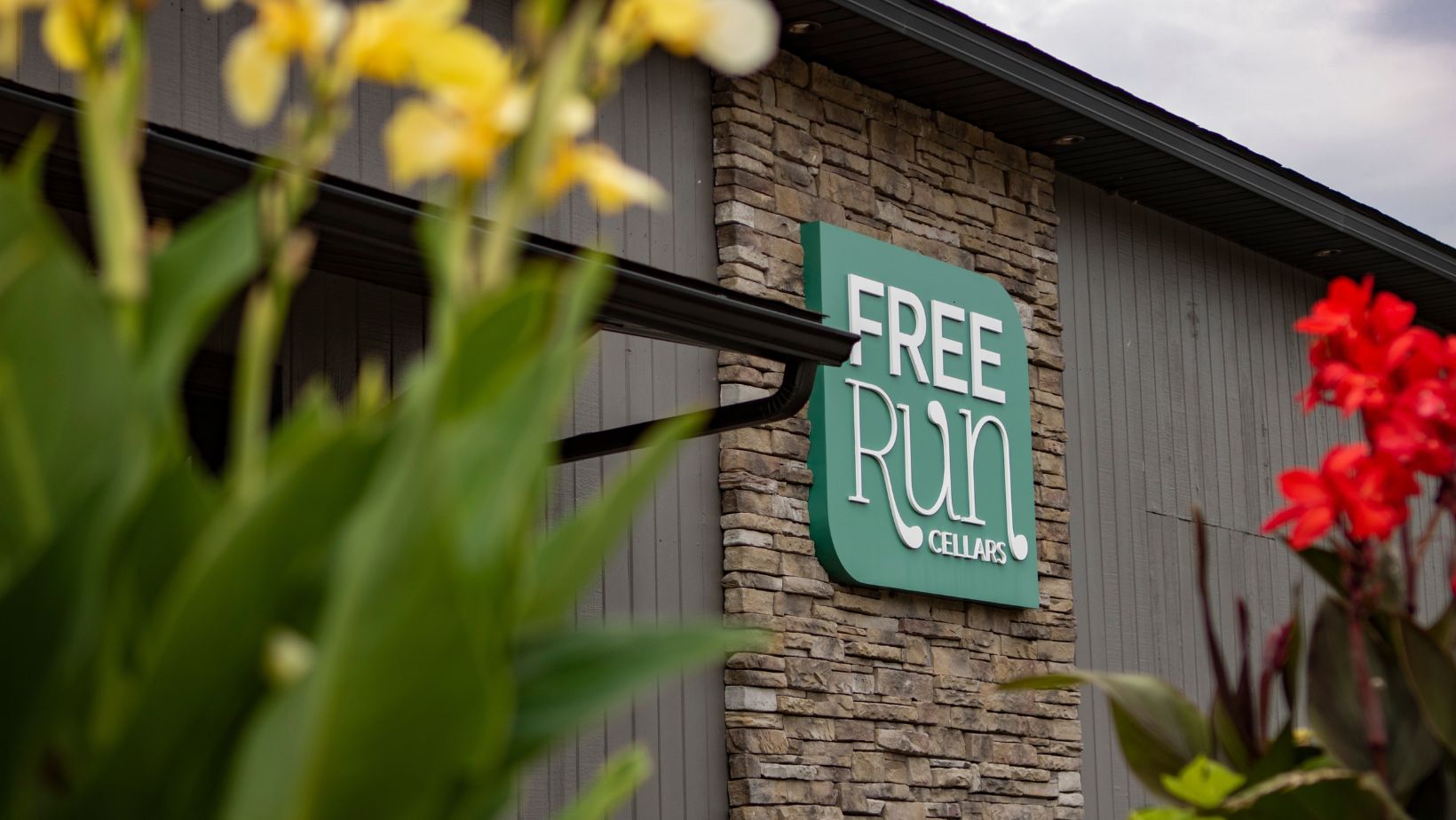 Tabor Hill Winery: A Place for All Occasions
Finally, in 2017 we came back to our roots - literally! The Moersch family purchased Tabor Hill Winery & Restaurant in May of that year. It was very much a sense of homecoming for the Moersch family as it was here in 1979 that our founder, Rick, got his start in winemaking. Since then, the Tabor Hill brand has grown to include Tabor Hill Weddings in 2018.
And the Story Continues...
As I am writing this and documenting our historical timeline, I'm in awe of just how far we've come and the brand we have created. While each of our properties has its unique flavor, at the core of who we are is a community of people bonded over a passion for life's simple pleasures – great food, fine wine, and exceptional experiences. Farmers by trade, we understand what it takes to cultivate not only sustainable ingredients but also relationships. For decades, we have been creating the best wines, craft beers, and artisan spirits in Southwest Michigan. We are so proud to continue this tradition today and carry it into the future. One thing you can be sure about when it comes to MHG is that the best is yet to come!