This October, may we suggest curling up on the couch with a glass of your favorite wine from Tabor Hill, Round Barn, or Free Run and binge-watch some Halloween classics. As you hunker down to sit, sip, and stream this Halloween, we've taken the guesswork out of finding the perfect drink to pair with these classics.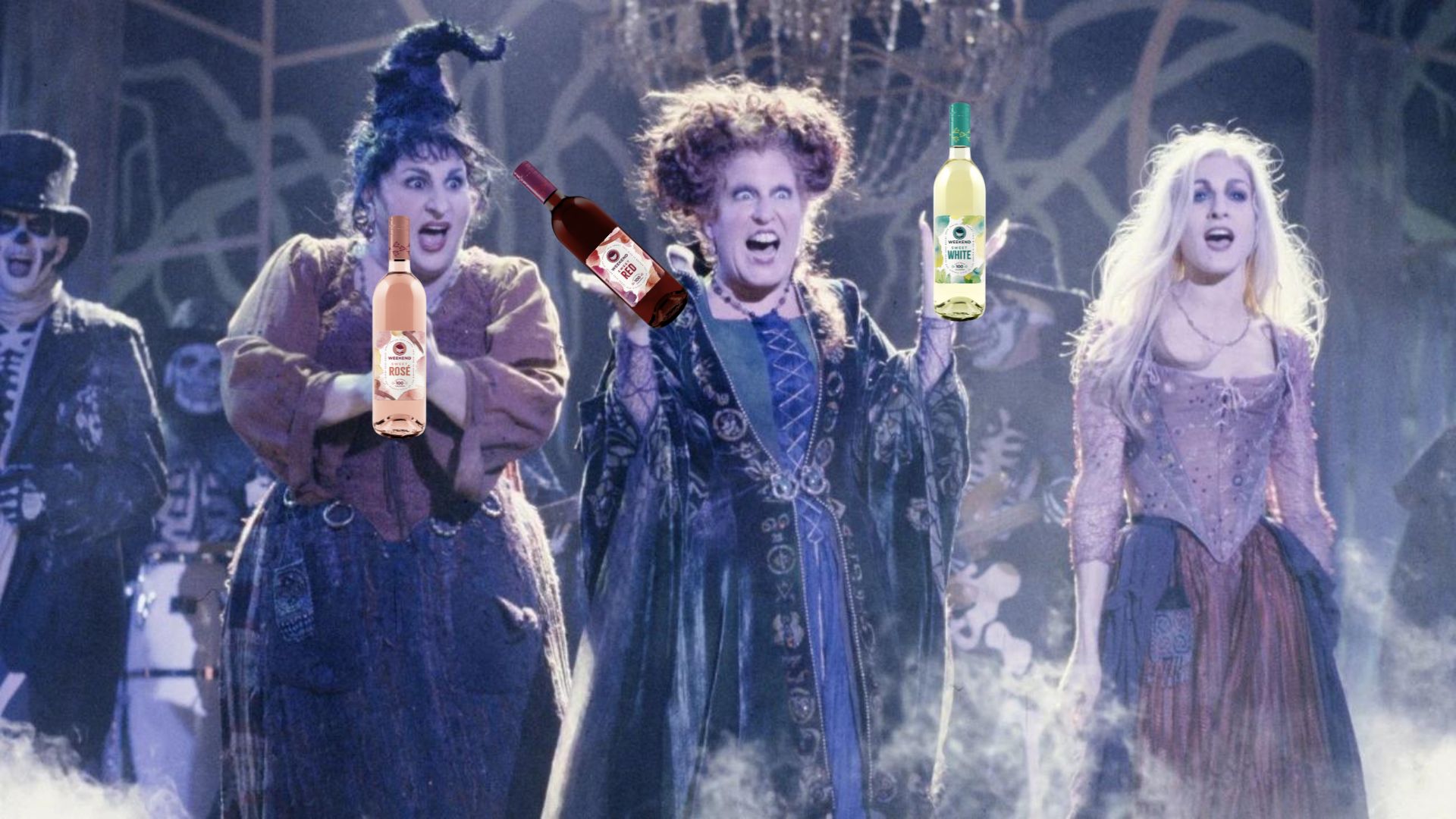 1. Hocus Pocus: Round Barn Weekend Wines
Bubble, bubble, we're in trouble! They say the best things come in threes, and we must say, we do agree. Whether it be the Sanderson sisters or Round Barn's family of Weekend Wines, these trios are best enjoyed together around the glow of the black flame candle.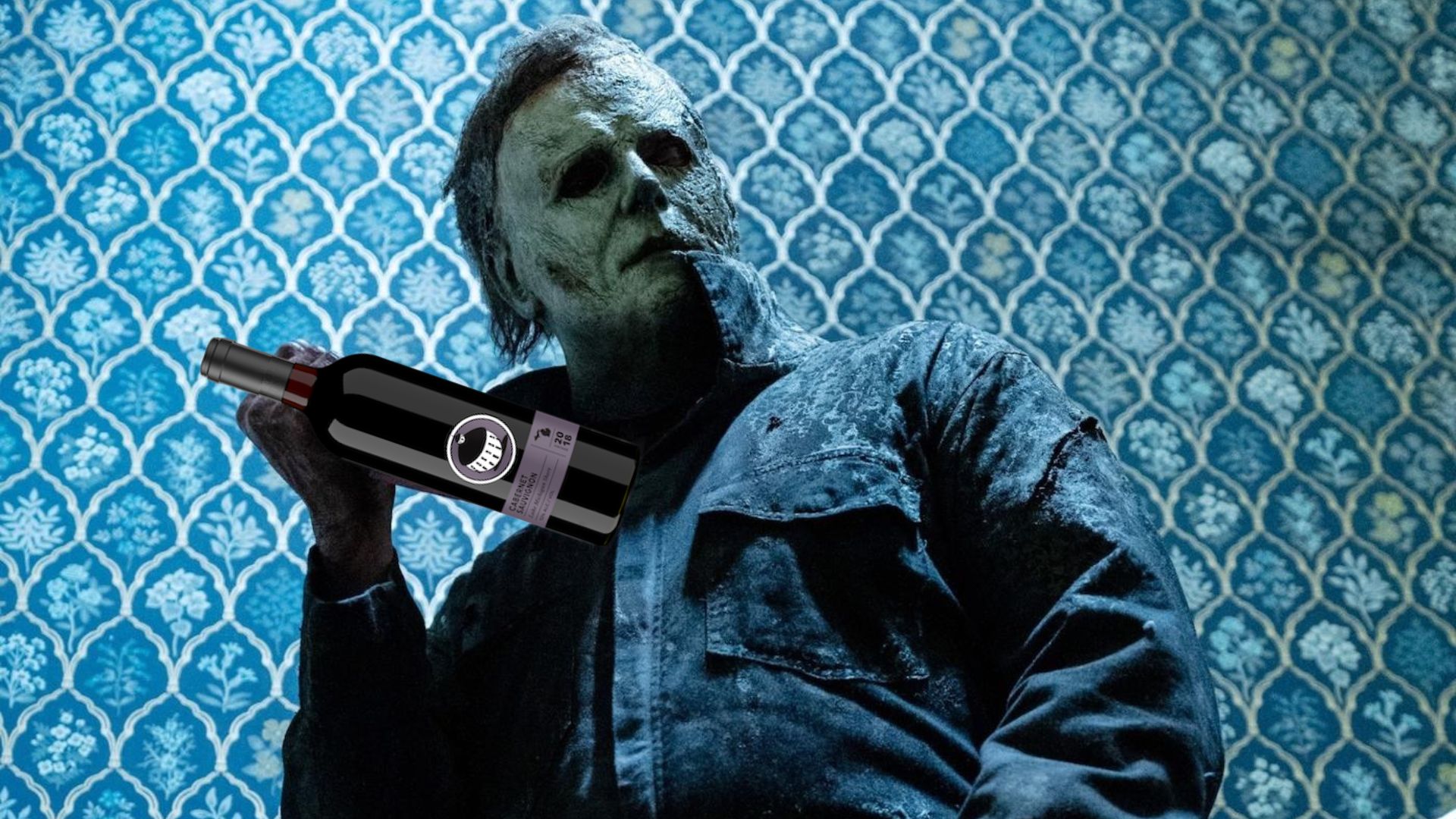 2. Halloween: Round Barn's Cabernet Sauvignon
We thought it only be fitting to pair the most iconic slasher film with the world's most popular wine. Rich with dark fruit flavors, our Round Barn Cabernet Sauvignon is bold and will have you coming back from more - much like this 13-film franchise.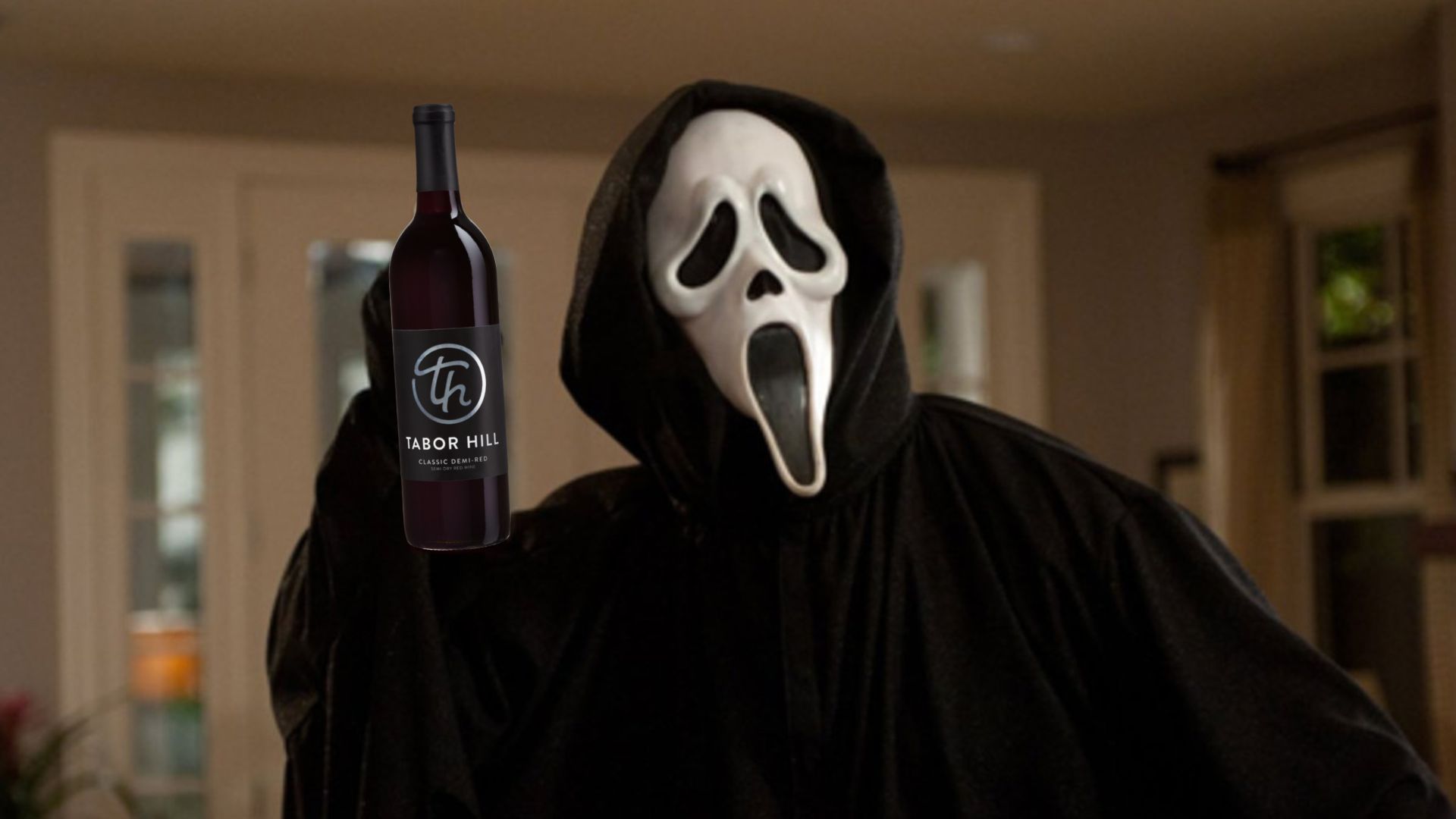 3. Scream: Tabor Hill's Classic Demi-Red
"Do you like scary movies?" Whether you are a scary movie aficionado or, like myself, watch the movie from behind a pillow, our Tabor Hill Classic Demi-Red accompanies all things Scream worthy. Smooth and oh-so-sippable, our Classic Demi-Red is the ultimate bottle to get you through all the jump-scares and witty one-liners.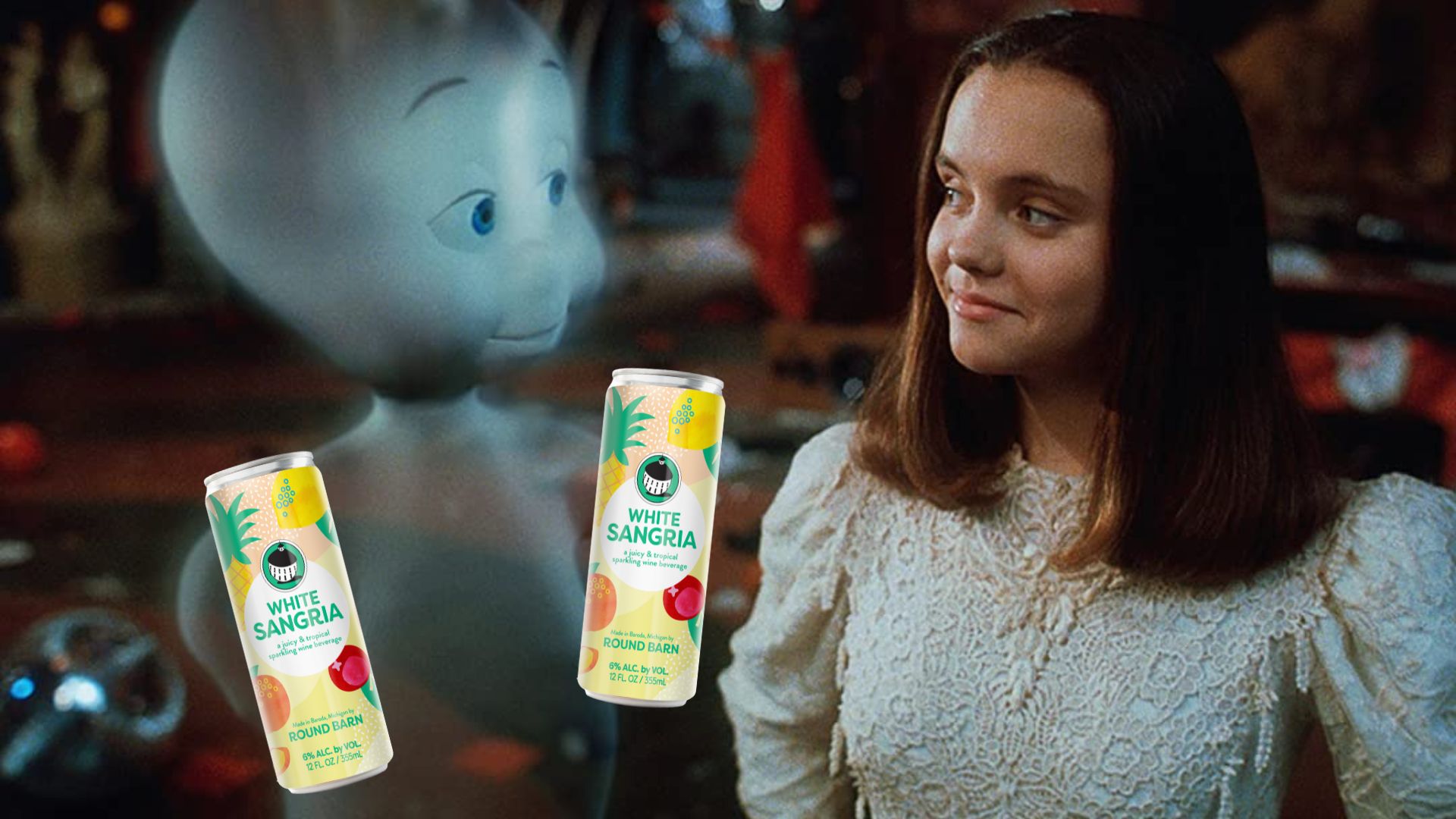 4. Casper: Round Barn's White Sangria
Bubbly, fun, and full of life! Casper, the friendly ghost, and our fan-favorite White Sangria share two of those characteristics. Revel in the nostalgia of this Halloween-time classic while sipping on a can of Round Barn's White Sangria.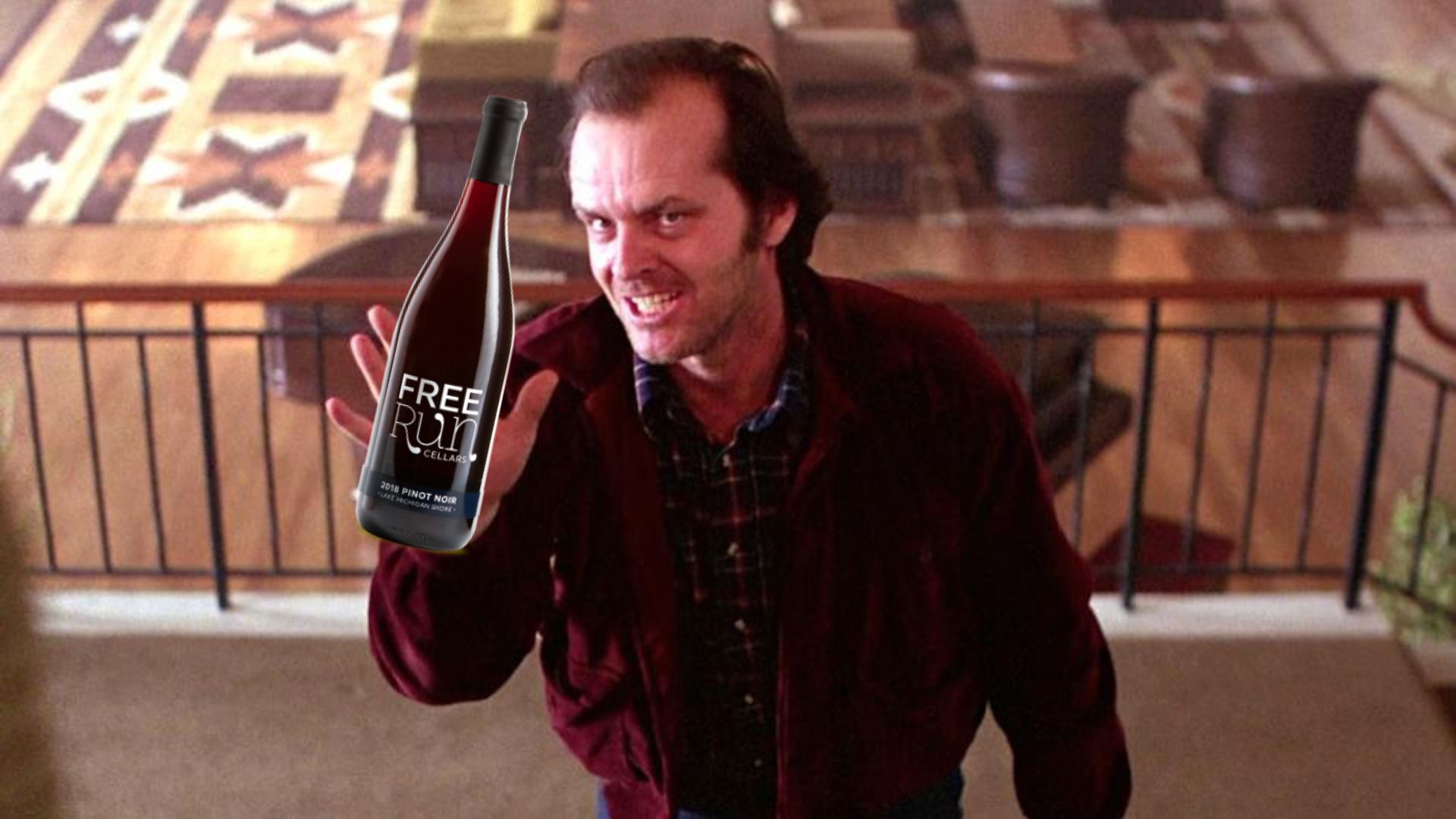 5. The Shining: Free Run's Pinot Noir
While we do produce two different varieties of rum at our Round Barn Distillery, redrum is not on the menu. For this Jack Nicholson classic, we recommend our bold, full-bodied Free Run Pinot Noir.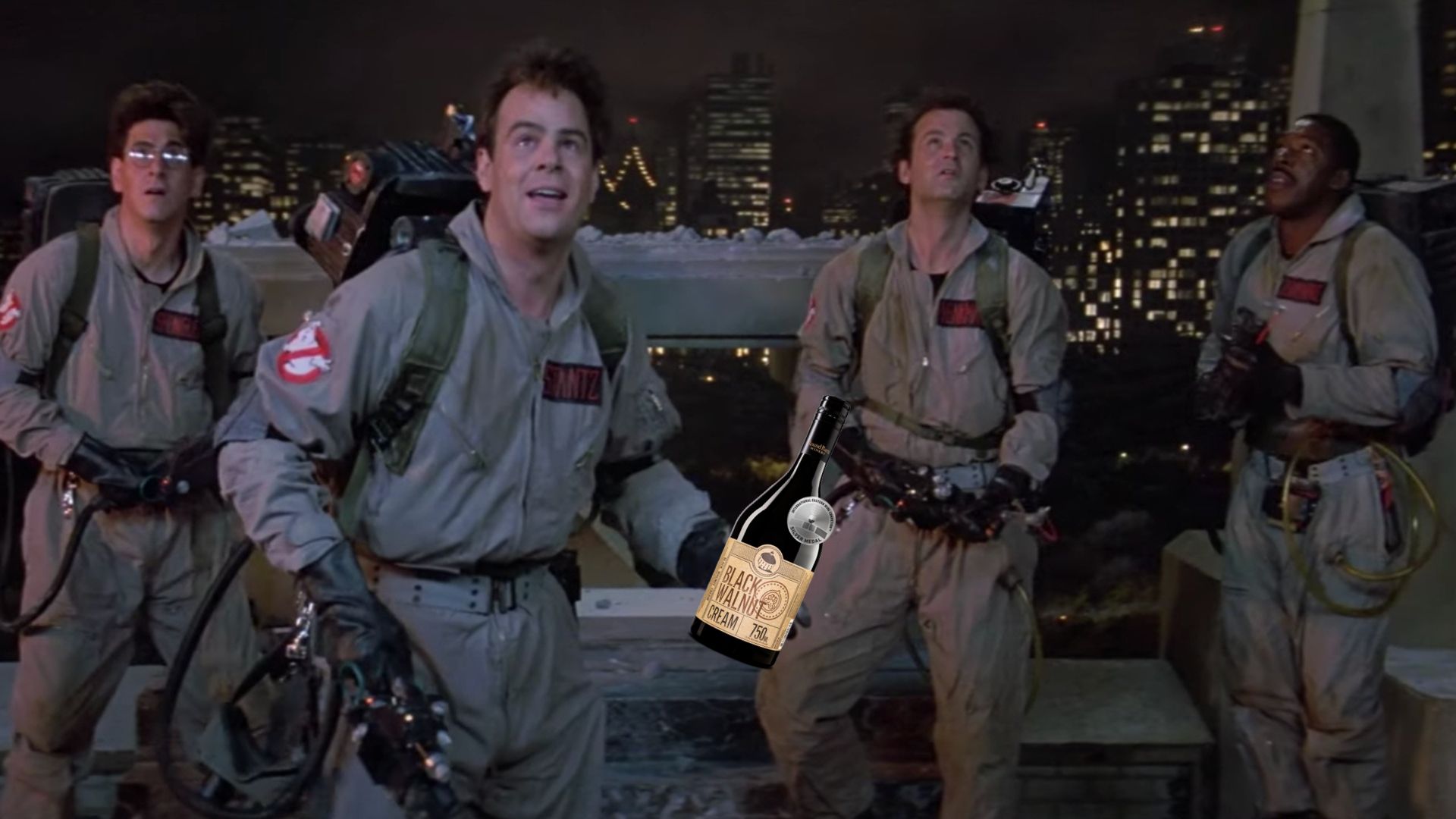 6. Ghostbusters: Round Barn's Black Walnut Cream
Who ya gonna call?! Round Barn Winery & Estate to get more information on our award-winning Black Walnut Cream. Much like the Ghostbusters themselves, our Black Walnut Cream is versatile and ready for any and every situation. Might we recommend using it to make a S'moretini?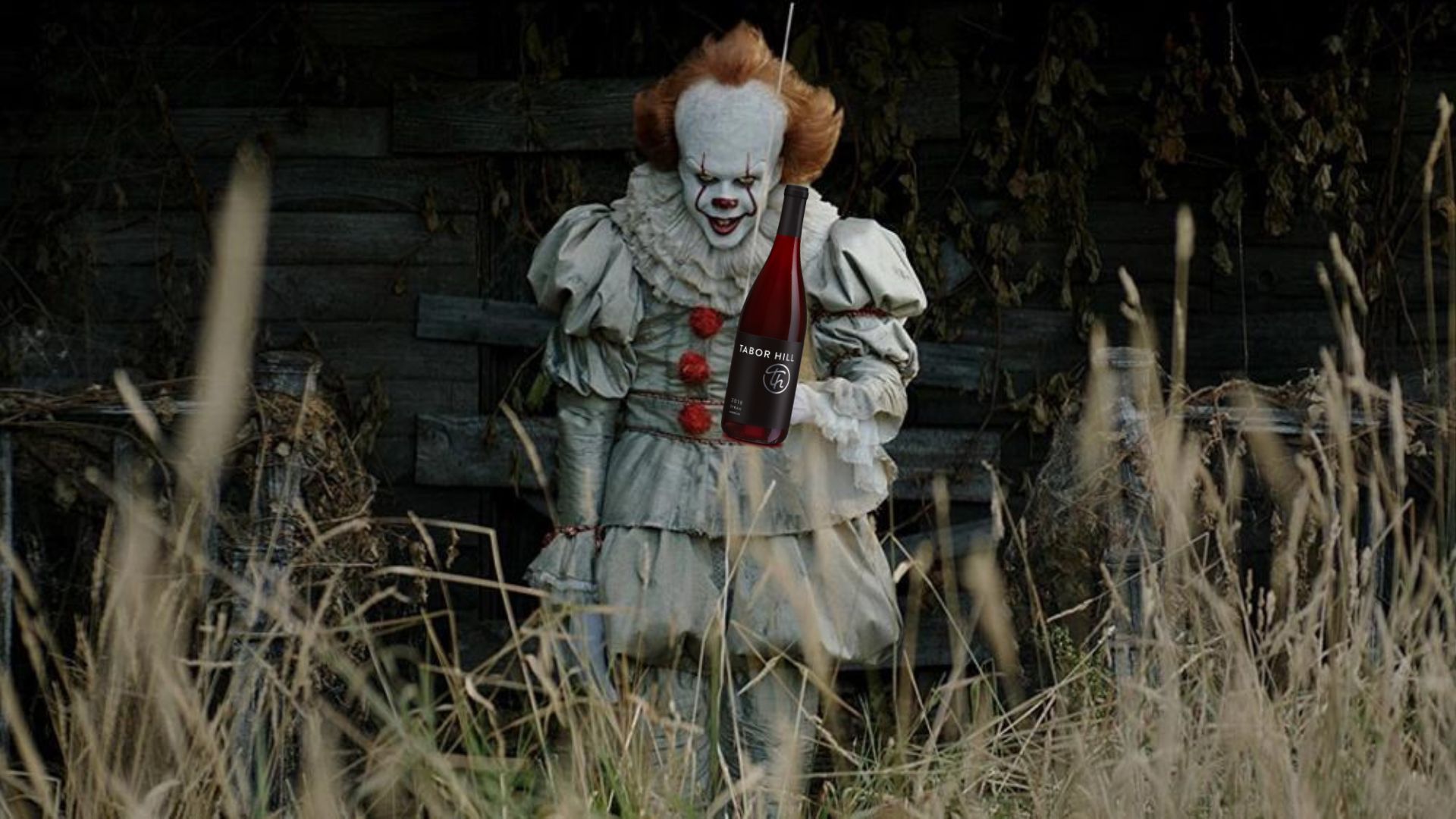 7. It: Tabor Hill's Syrah
Stephen King's Pennywise is the stuff of nightmares - literally! Making you face your biggest fears is daunting, to say the least; that's why we thought it only appropriate to pair this thriller with our Tabor Hill Syrah. The bold, rich flavors of this dark red wine pair perfectly with this scary good classic.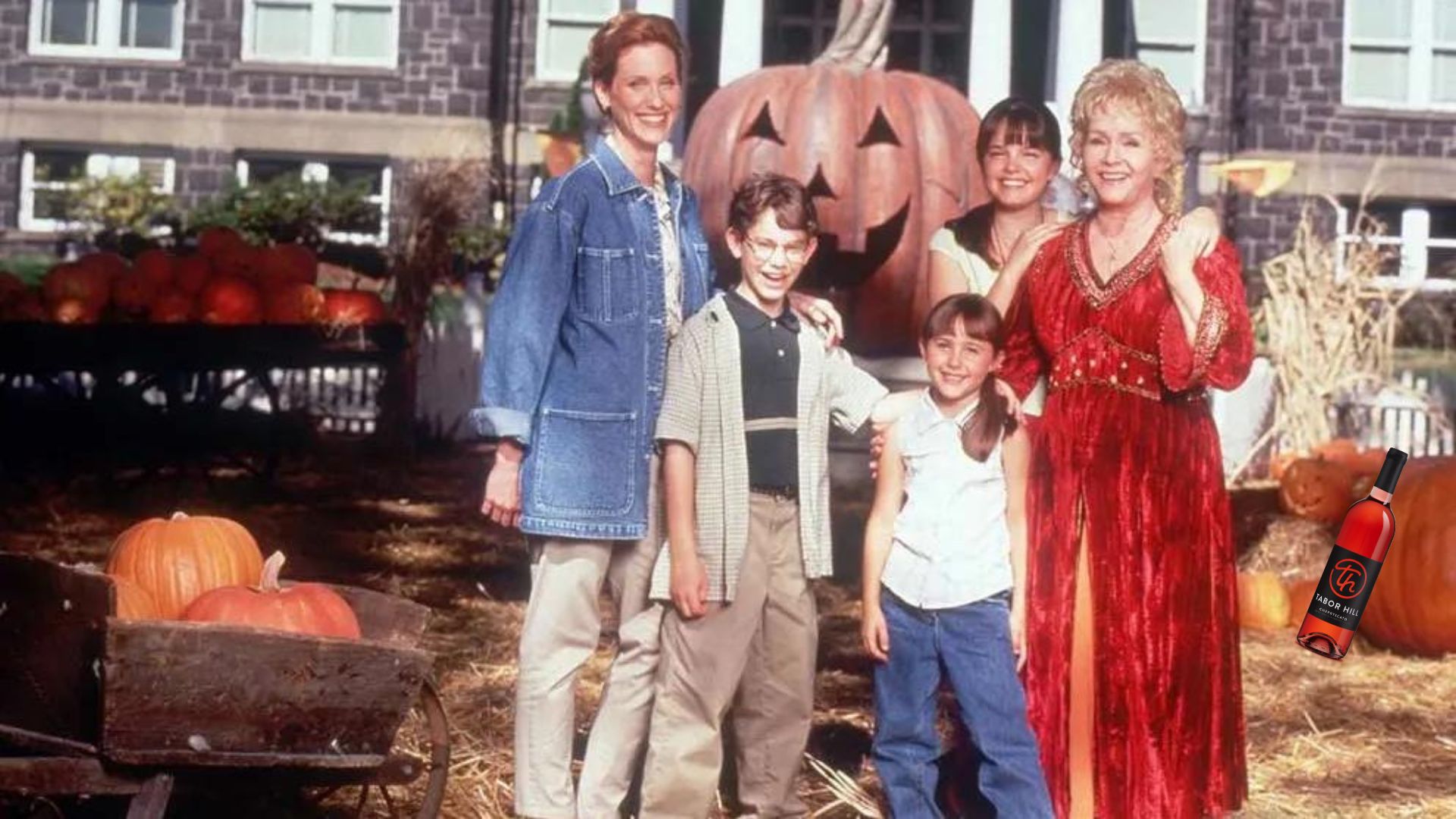 8. Halloweentown: Tabor Hill's Cherryscato
Grandma Aggie's wise words, "Being normal is vastly overrated." We think the Cromwell witches would be fans of our Tabor Hill Cherryscato, because why would you want to enjoy a normal Moscato when you could sip on a glass of this cherry-flavored deliciousness?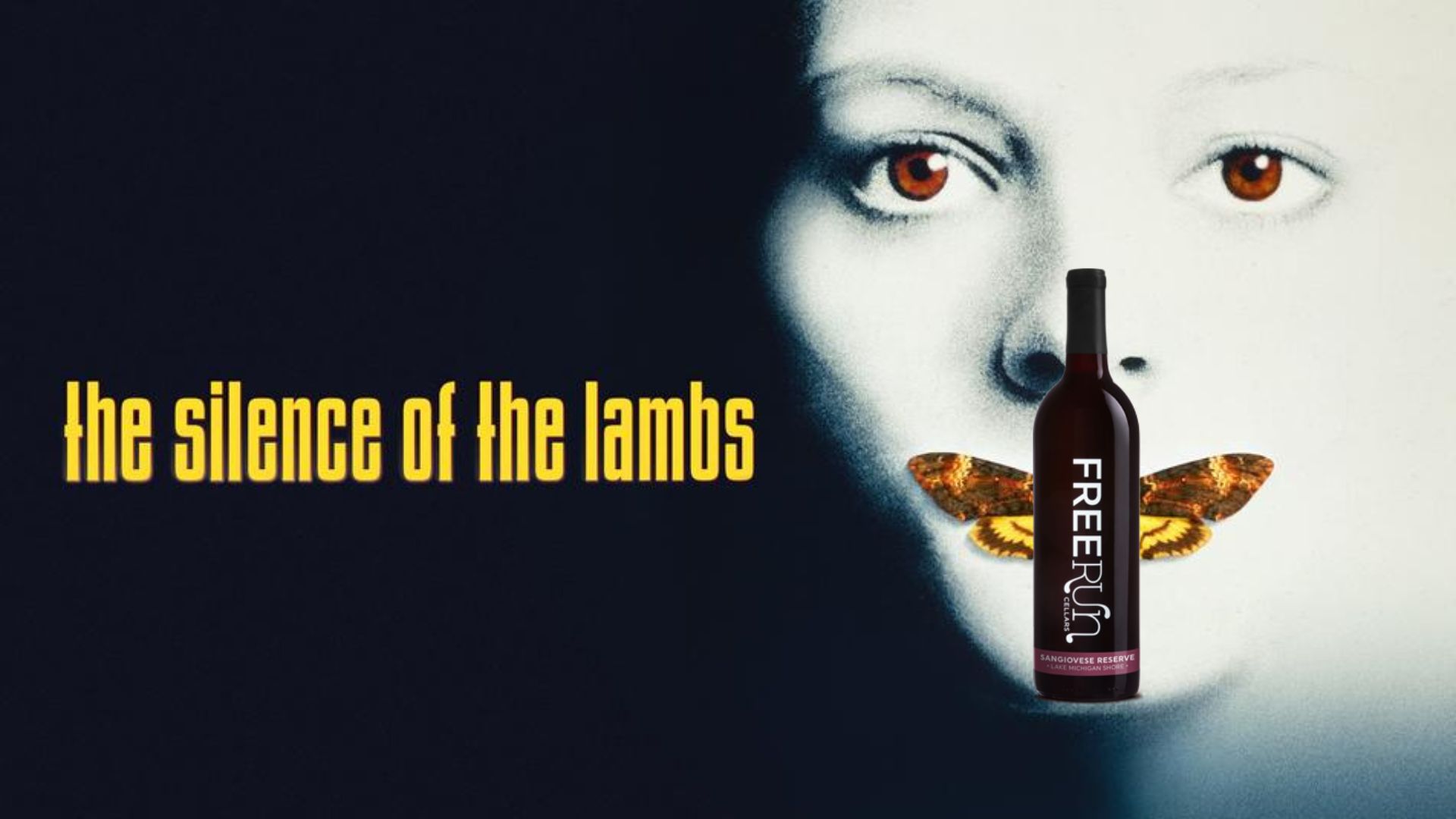 9. The Silence of the Lambs: Free Run Sangiovese Reserve
As Hannibal Lecter says in this thrilled, "A census taker once tried to test me. I ate his liver with some fava beans and a nice chianti." Did you know that the Sangiovese grape is one of the primary grapes used in a Chianti blend?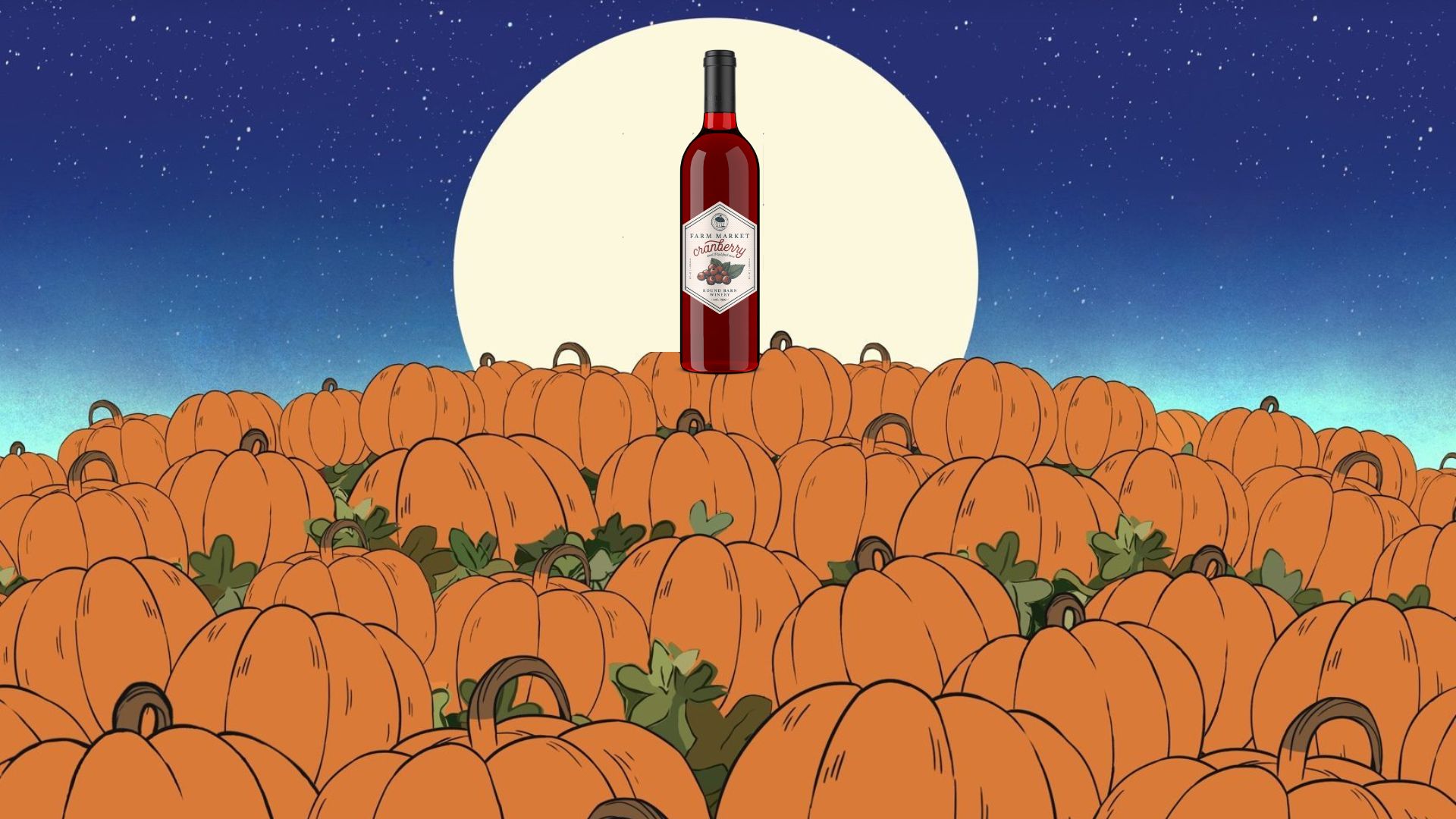 10. It's the Great Pumpkin, Charlie Brown: Round Barn's Farm Market Cranberry
In the midst of all that is spooky and scary, there is something to say about the nostalgia of a good comfort film, and there is nothing more comforting than Charlie Brown and Co. paired with a glass of our Round Barn Farm Market Cranberry. My favorite way to enjoy our Farm Market Cranberry? Why as mulled wine, of course!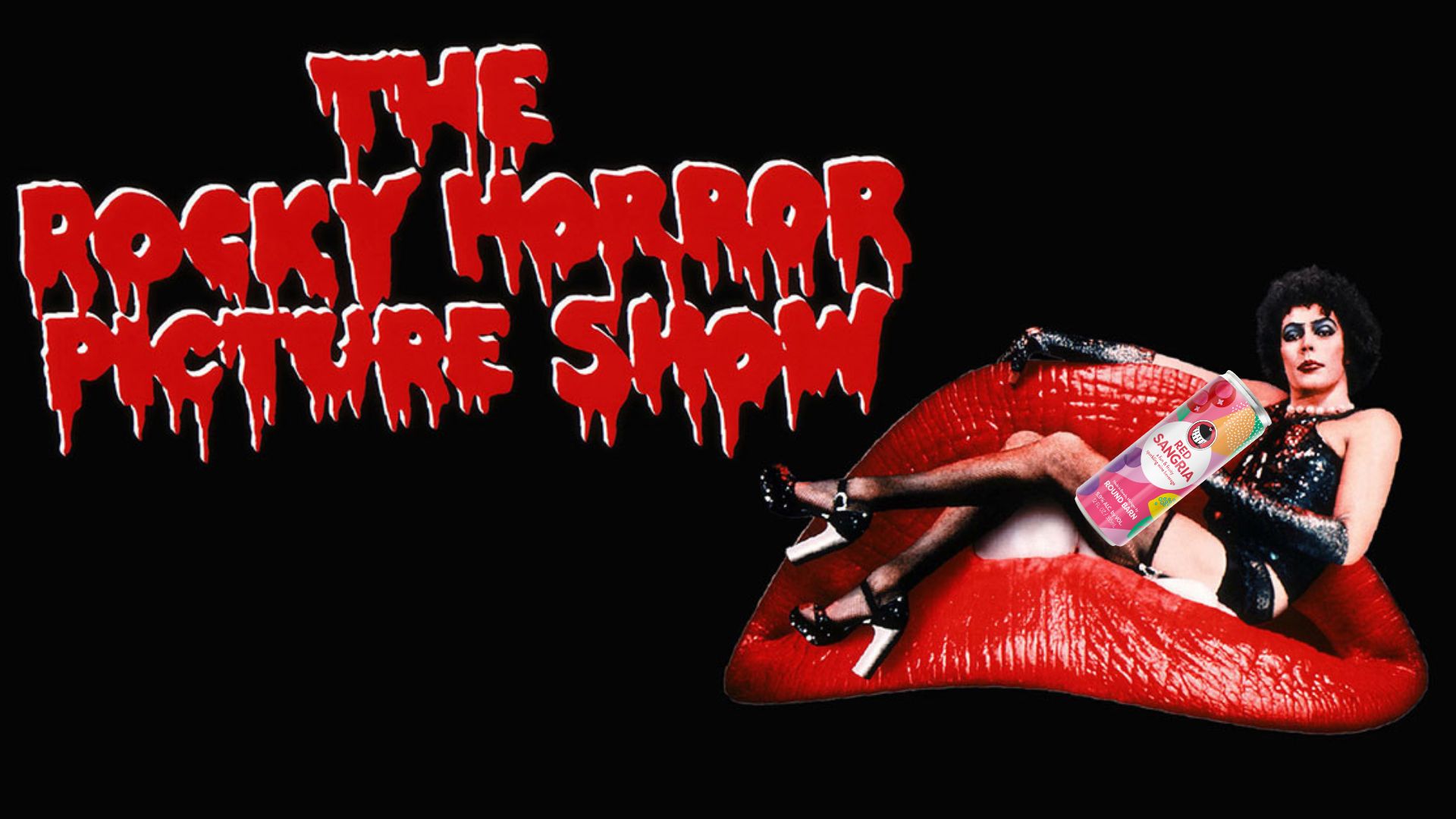 11. Rocky Horror Picture Show: Round Barn's Red Sangria
I see you shiver with antici...pation for our Round Barn Red Sangria. This is a fan favorite for a reason and a natural pairing for this cult classic film. Fun, bubbly, and bursting with flavors, our Red Sangria is the ideal companion for a visit to Dr. Frank-N-Furter.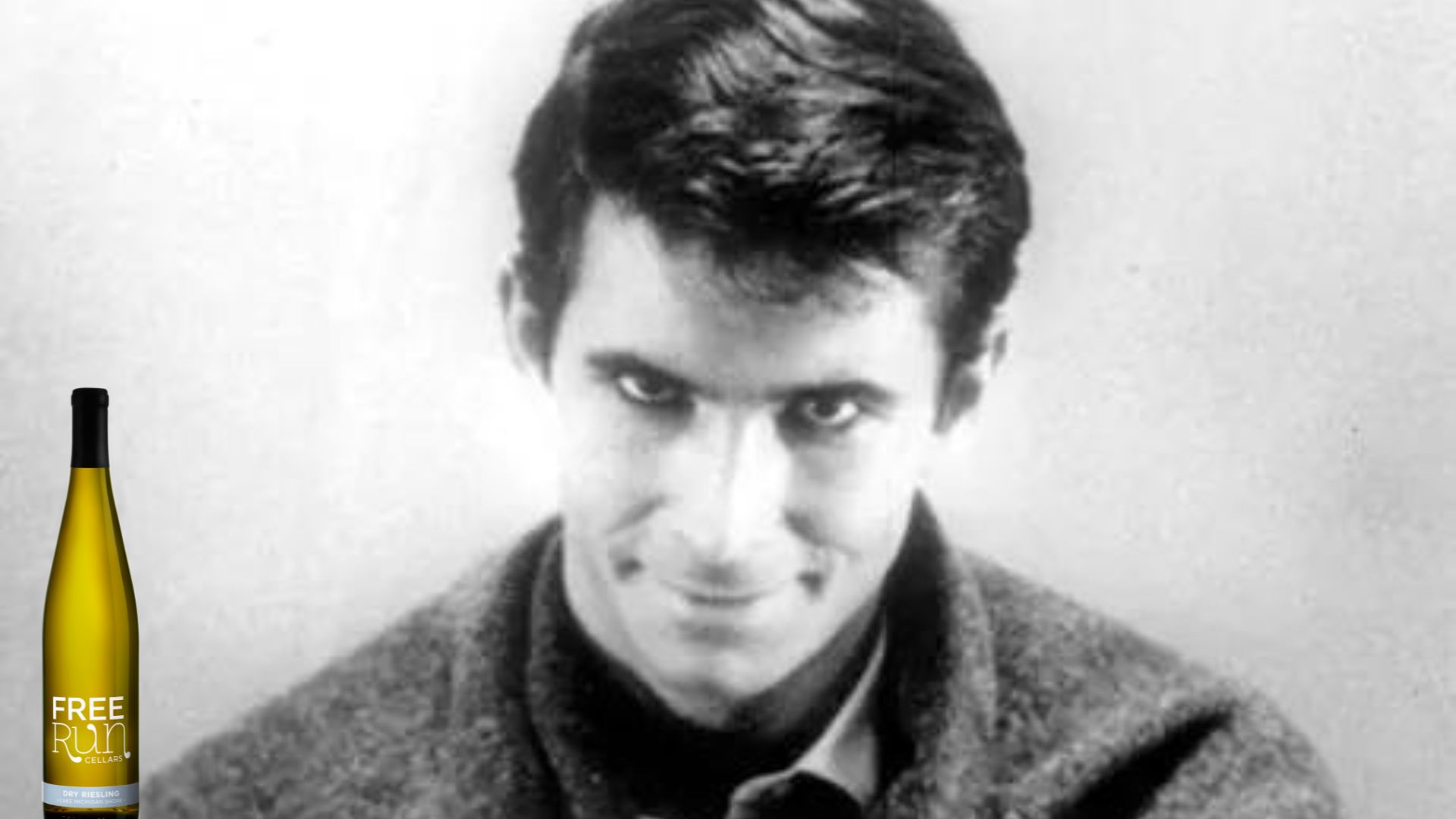 12. Psycho: Free Run's Dry Riesling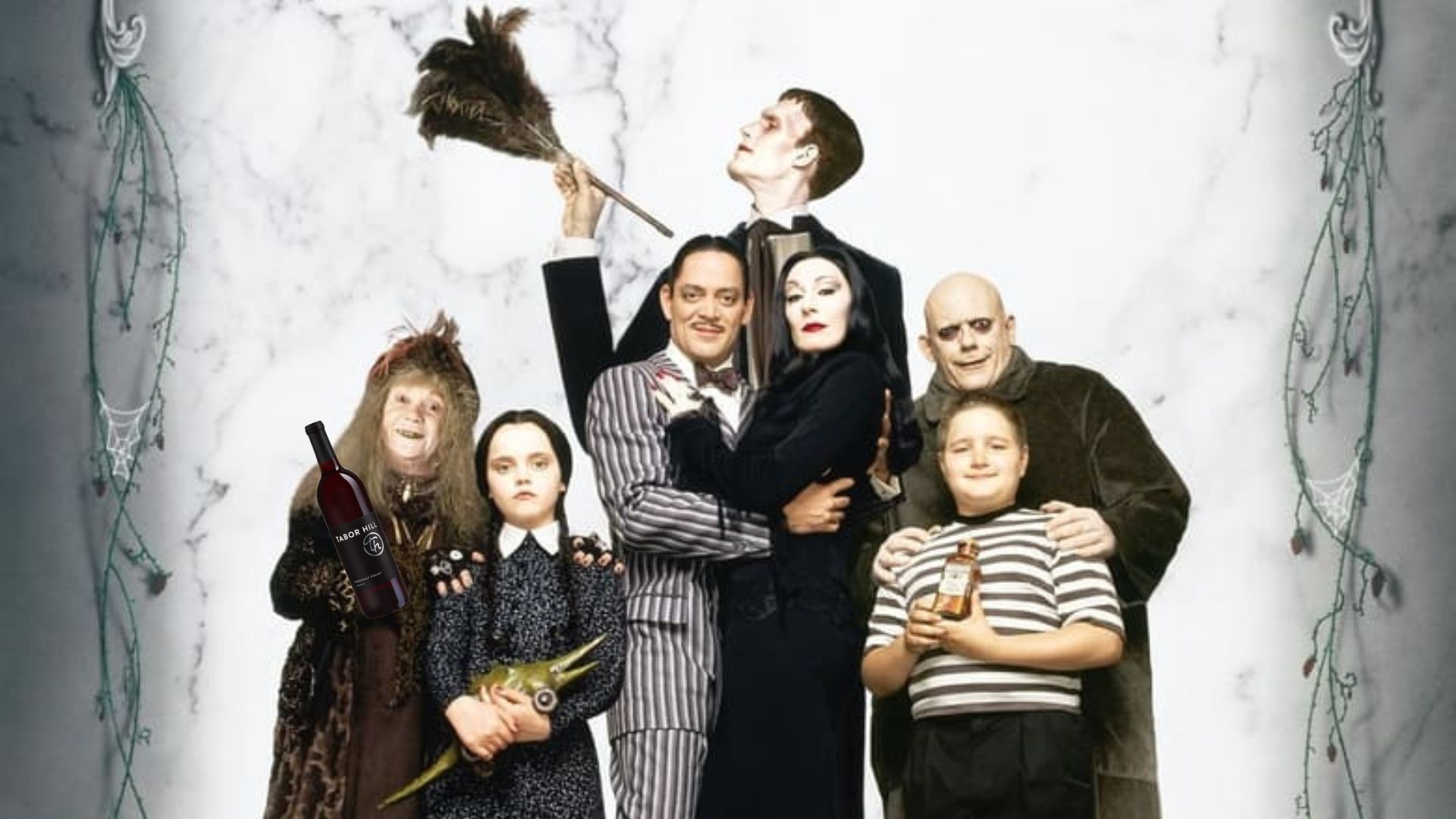 13. The Addams Family: Tabor Hill's Cabernet Franc 
Gomez requires only the best for Morticia. That's why I am a firm believer he would serve her nothing other than our Tabor Hill Cabernet Franc.  This decadent wine hosts a beautiful balance of oak, tobacco, and milk chocolate on the nose, with a faint wisp of smoke and dried dark cherries on the palate.