Support Berrien County Cancer Services this October
At the heart of who we are at Moersch Hospitality Group (MHG) is a commitment to service. We are proud to be a part of the Southwest Michigan community and continually look for ways to best serve it. On a personal note, this is one of my favorite things about working at MHG. It is incredibly rewarding to work for a company that shares the same values you do, and for me, giving back to our community is at the top of my list. 
It was this desire to make a difference that gave birth to our Cocktails 4 a Cause initiative. 
This year, we've had the privilege to support some incredible organizations at the local and national levels, all of whom share our passion for making a change. Each month, we choose an organization to support. So far, we have supported Meals on Wheels of Southwest Michigan, the American Red Cross of West Michigan, the Women's Service League, The OutCenter of Southwest Michigan, and the Krasl Art Center. 
October is Breast Cancer Awareness Month. That's why, as part of our Cocktails 4 a Cause initiative, we are proud to partner with the Berrien County Cancer Services (BCCS) and show our support with our Beyond Beautiful cocktail. BCCS is an incredible local organization that has been caring for cancer patients from the comfort of their homes since 1948 at no cost to them. Their dedication, generosity, and kindness have been, and continue to be, fueled by their "neighbors helping neighbors" mentality.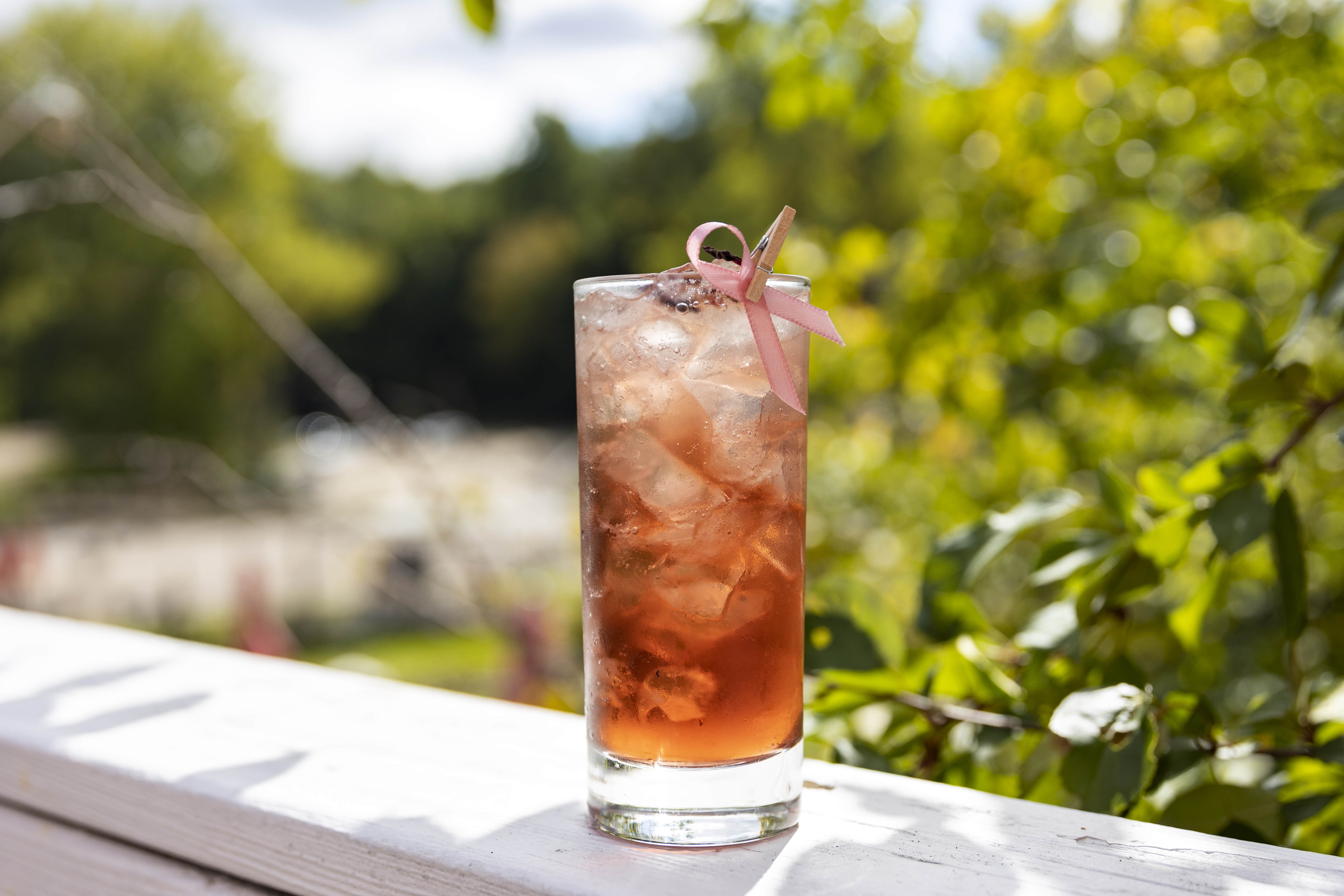 Made with Round Barn's Farm Market Plum fruit wine and DiVine Vodka, and some other deliciousness – including prickly pear simple syrup. This cocktail is meant to celebrate the beauty of life and honor all those fighting against this terrible illness.  Stop by any MHG location this month to show your support.
For more information about how we support our community, visit our Community page.