You may have heard the term appellation thrown around in the wine industry. But what does that mean, and why is it important? In broad terms, an appellation is a legally defined and protected area, and in the world of wine, it refers to where the grapes are grown. In the United States, it is also referred to as American Viticultural Areas – or AVAs. The laws surrounding appellations can vary from country to country and can dictate not only where the grapes are grown, but HOW the wine is made.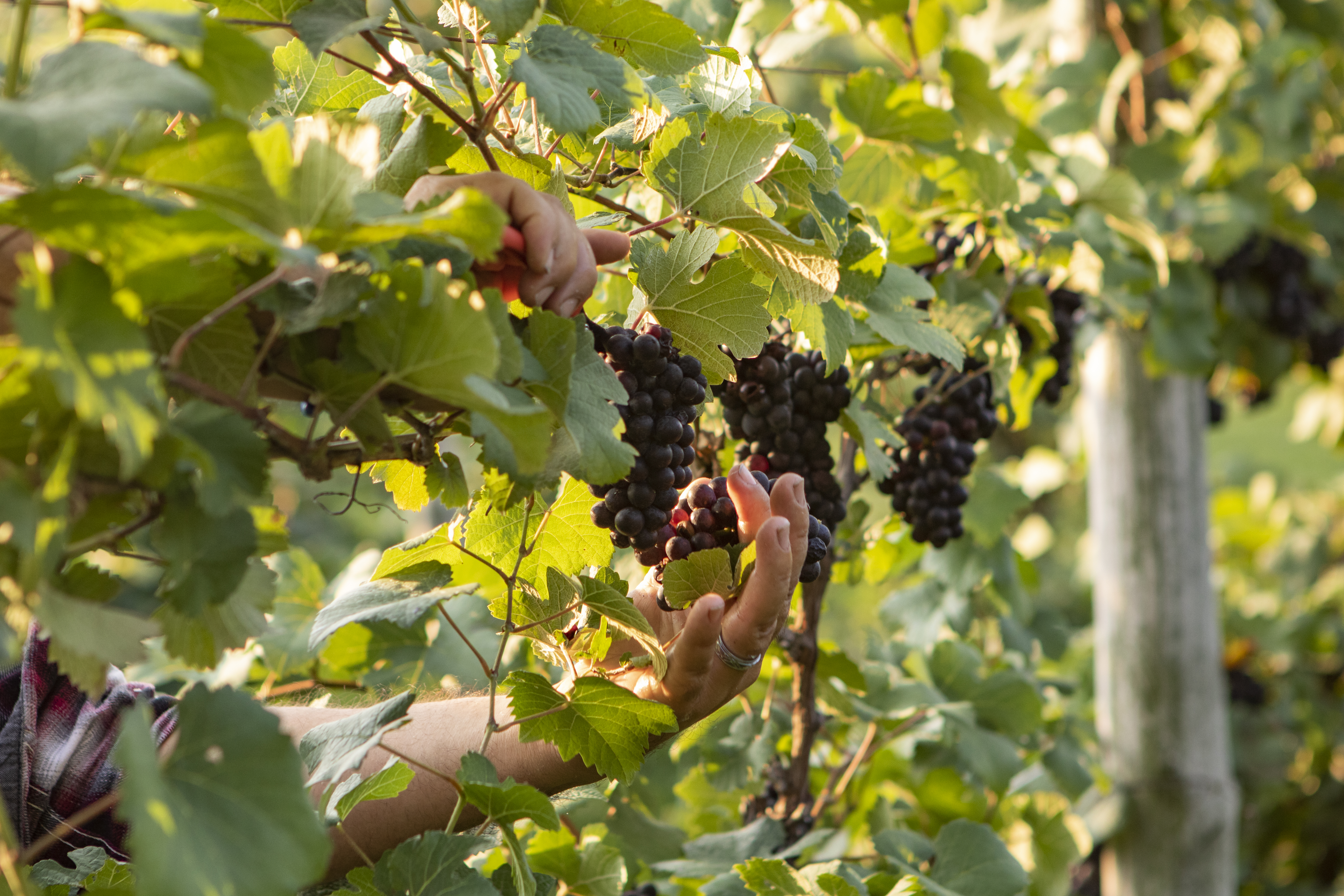 Ok, so why does this matter? Appellation guidelines help insure and communicate the style and quality of wine to consumers. For example, a Chardonnay from Napa Valley will have a very different style than the same grape from Chablis, France.

In the U.S., in order for a wine to carry an AVA label, at least 85% of the grapes must come from the listed AVA. There are 242 different AVAs in the United States. Our little slice of that is called the Lake Michigan Shore AVA, which runs from the Indiana border, up the lakeshore to Saugatuck, and goes as far east as Kalamazoo.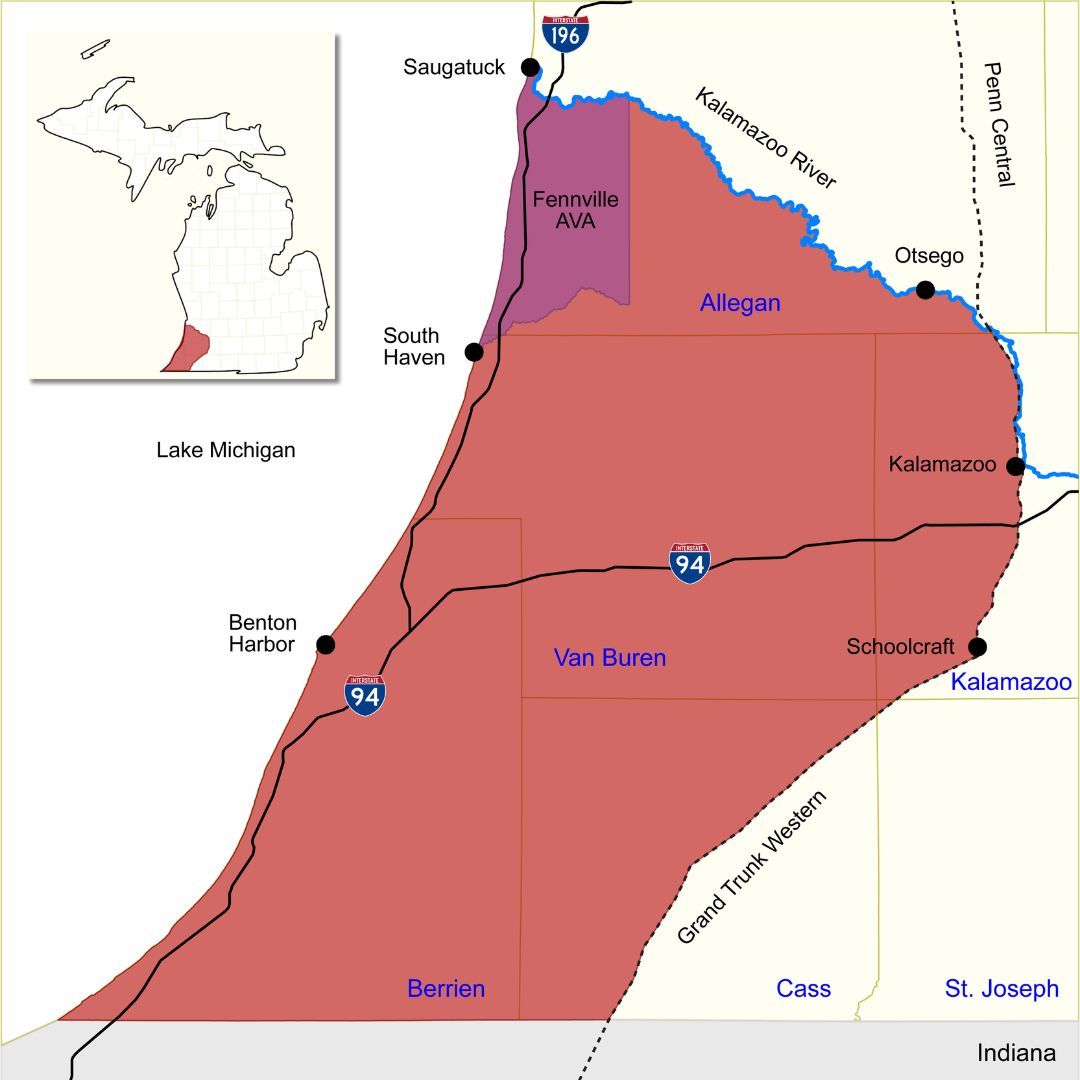 Located in the state's traditional "fruit belt region", Lake Michigan Shore is the oldest modern commercial grape region of the state, with some vineyards dating back to 1867. This region is home to a majority of Michigan's vineyards and half of the state's wine grape production.
What makes the LMS AVA special? Firstly, we have rocky soils from ancient glacial deposits (referred to as glacial moraine soils), which provides fantastic drainage that certain grape varieties love. The second major factor is one of our favorite Lake Michigan coastal terms: the lake effect. Many are familiar with this term in regard to Michigan's famous lake effect snow, but it does so much for our growing region as well! The climatic impact from the lake makes our northern region more temperate, meaning it keeps the region slightly warmer in the winter and slightly cooler in the summer. It even extends our growing season by about two weeks compared to the northern Michigan wine regions.
From German-style Rieslings to big, bold reds, Lake Michigan Shore AVA is both versatile and mighty! Stop by one of our properties and find out why LMS is so special!