Working to Prevent and End Human Trafficking in Michigan and Beyond.
January is National Slavery & Human Trafficking Awareness Month. This month, we are supporting the Michigan Abolitionist Project (MAP) and their work to "educate, engage, and eradicate human trafficking" by starting the conversation and bringing awareness to this global problem.
MAP works with the Michigan Human Trafficking Commission, other governmental task forces, service providers, and anti-trafficking advocates to improve our collective response to human trafficking in Southwest Michigan and across the state.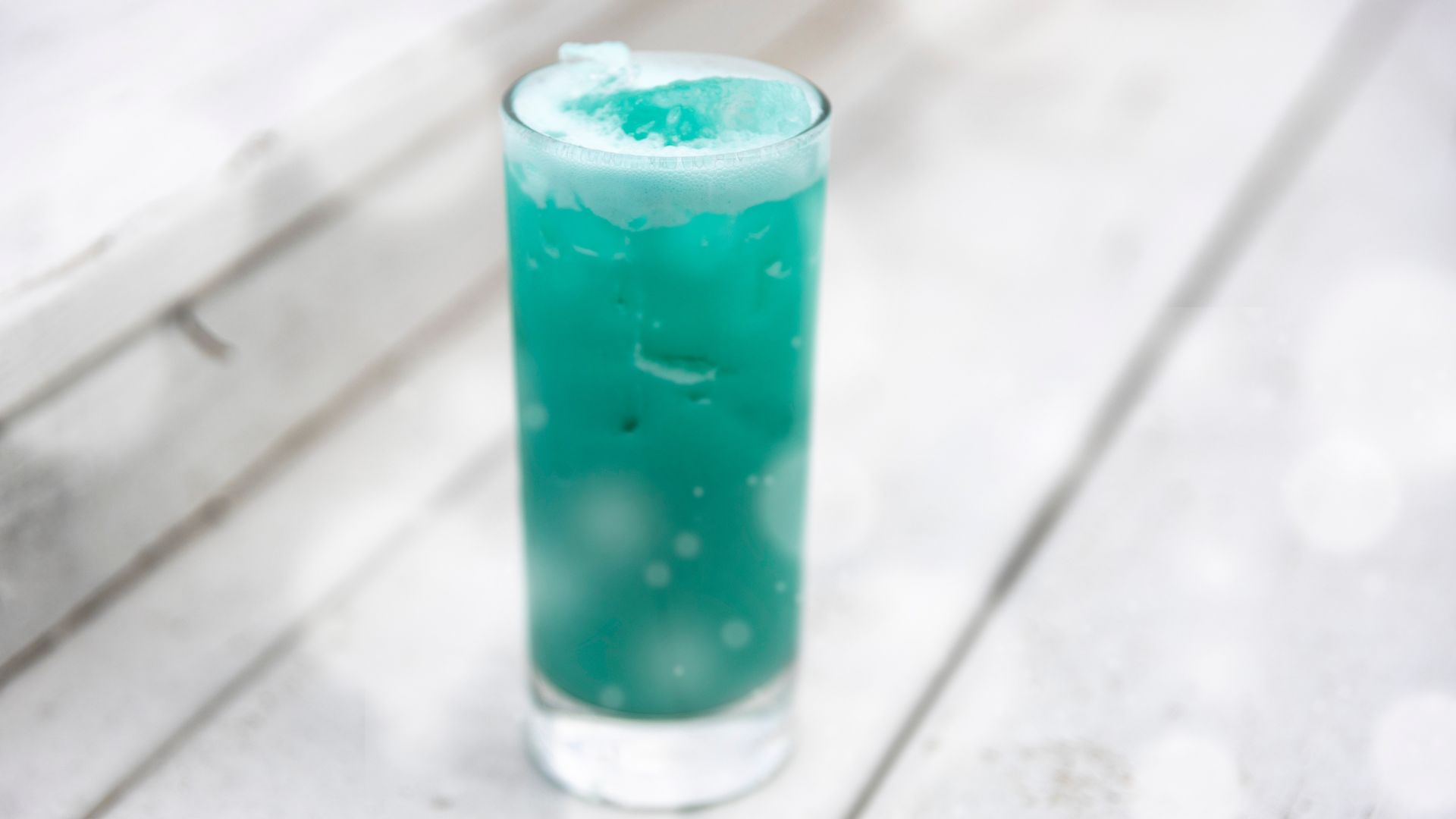 Stronger Together ft. Round Barn DiVine Vodka
Join us this month and show your support with our Stronger Together.  Made with our Round Barn DiVine Vodka, blue curaçao, pineapple juice, and coconut cream, this cocktail's blue color is meant to emulate the ribbon associated with this cause.
Southwest Michigan Human Trafficking Task Force
In 2012, Southwest Michigan Human Trafficking Task Force joined MAP to educate and raise awareness on how human trafficking is prevalent in today's society. Today, the task force is a group of over 65 members serving Berrien, Van Buren, and Cass counties, collaborating with local organizations to "educate and bring awareness to the communities of Southwest Michigan about Human Trafficking and to develop further a plan for a victim-centered approach using a multidisciplinary team."
What is "Human Trafficking?"
Human Trafficking is a form of modern-day slavery in which traffickers use force, fraud, or coercion to control victims to engage in commercial sex acts or labor services against their will.