I think Thanksgiving doesn't get enough credit. These last few years, it has become an afterthought between Spooky Season and Christmas. But Thanksgiving is actually my favorite. From watching the Detroit Lion's lose (not just play, but lose. At this point, that is actually the tradition), to sneaking deviled eggs and blaming the missing ones on my dad (and him doing the same. And my mom getting mad at both of us), Thanksgiving is laid back and fun at my house. It involves all the best things: Family, football, food, and, most importantly, wine.
Wine pairing for a Thanksgiving menu can seem daunting. There are so many different flavors and different personal tastes to contend with. I will break down the most common Thanksgiving dishes and tasty wine pairings!
Turkey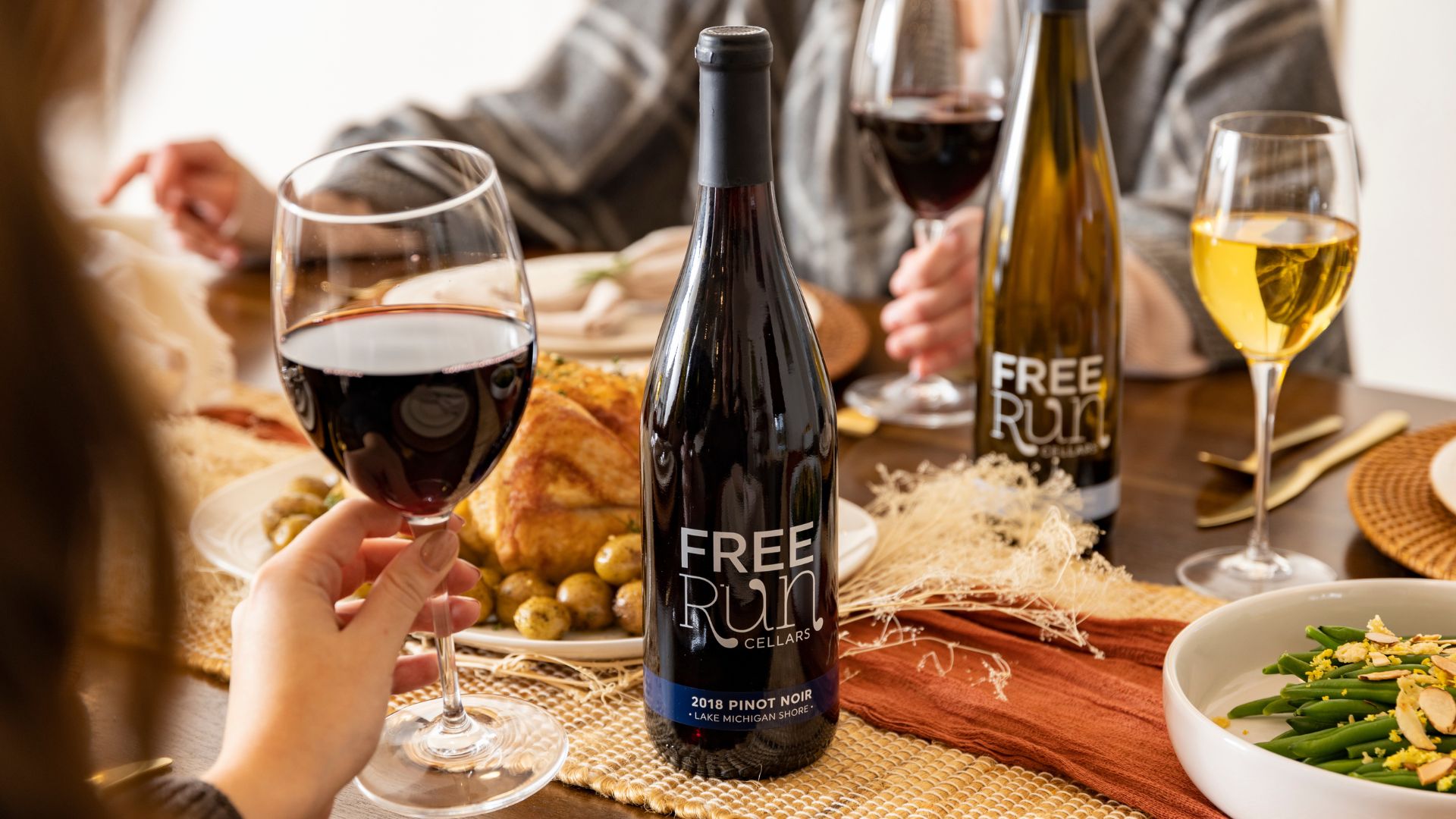 Let's start with the main attraction: the turkey. A shining star pairing for a salty and well-seasoned turkey is the Tabor Hill Dry Gewürztraminer. This aromatic white wine will complement all the flavors. Lighter options include the Free Run Dry Riesling or the Free Run Semi-Dry Albariño.If you are a dark meat lover, the Free Run Pinot Noir or Tabor Hill Demi-Red is for you. 
Herbed Stuffing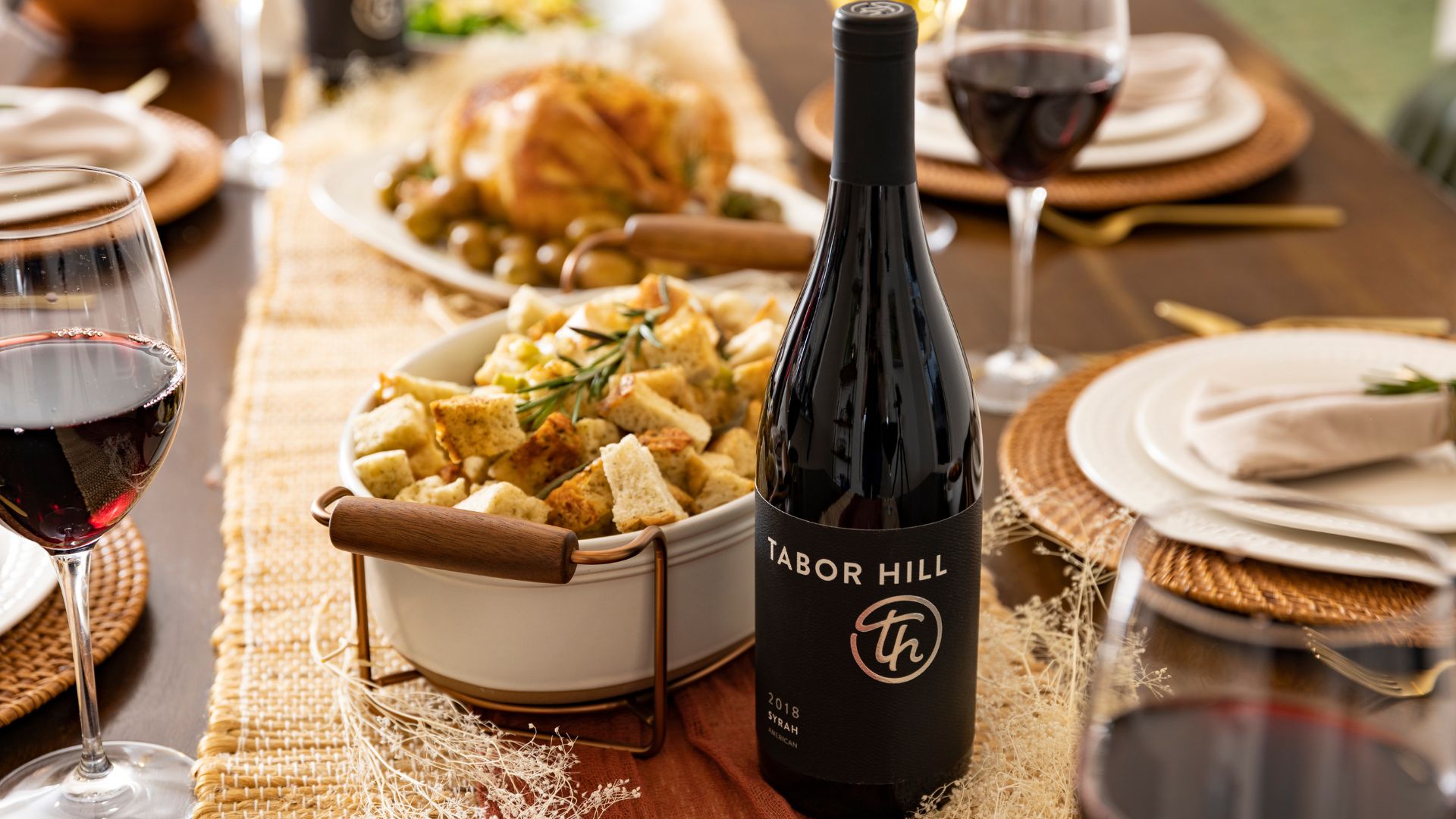 If you're like me, you like from-scratch herbed stuffing. Rosemary, sage, and thyme mixed with caramelized onion and garlic pair beautifully with the rich and peppery Tabor Hill Syrah.
Mashed Potatoes and Gravy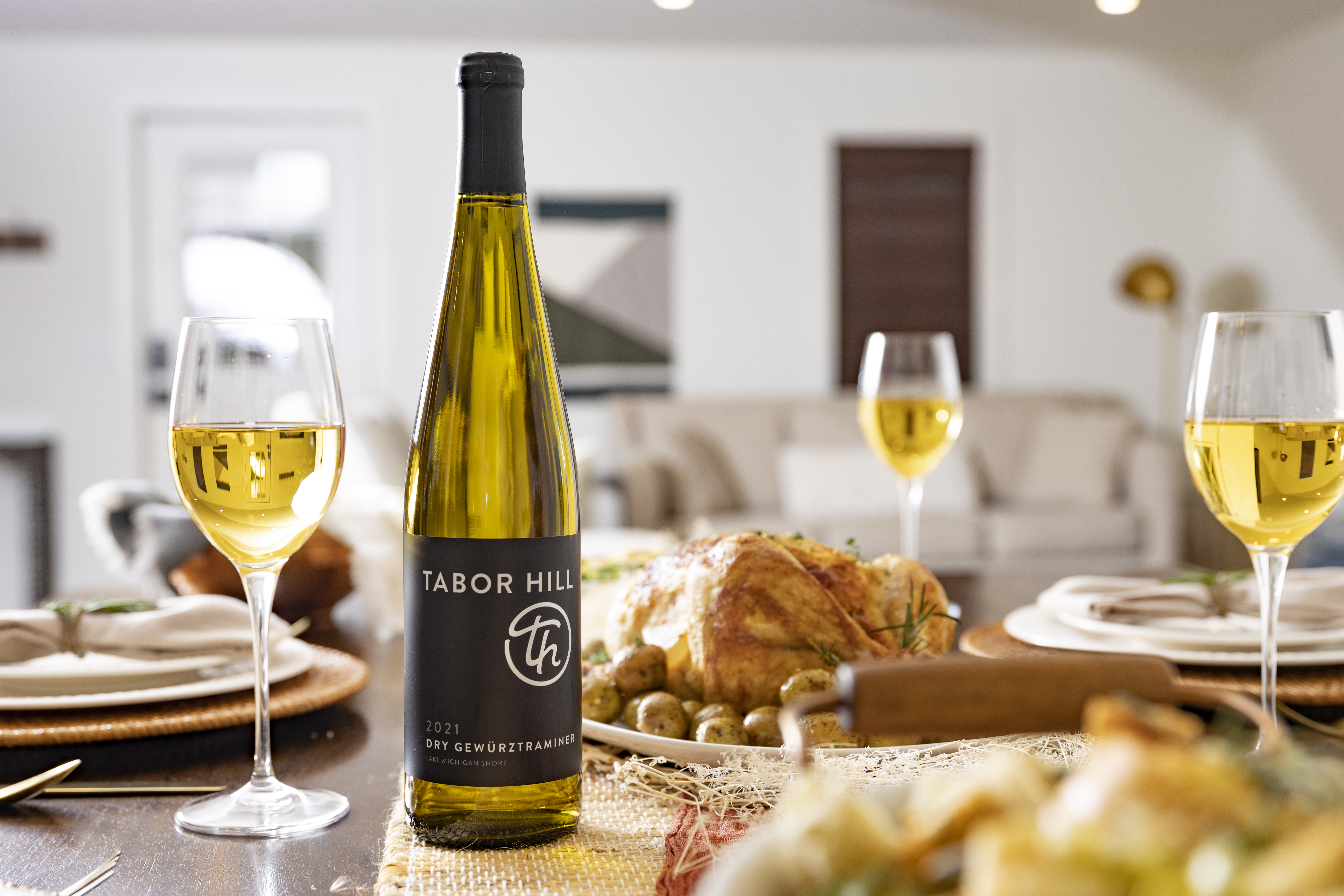 Dry Gewürztraminer is definitely the workhorse of Thanksgiving dinner! Just as it pairs well with the turkey, it also goes great with turkey gravy. And, of course, the vessel for the gravy, the mashed potatoes.
Green Beans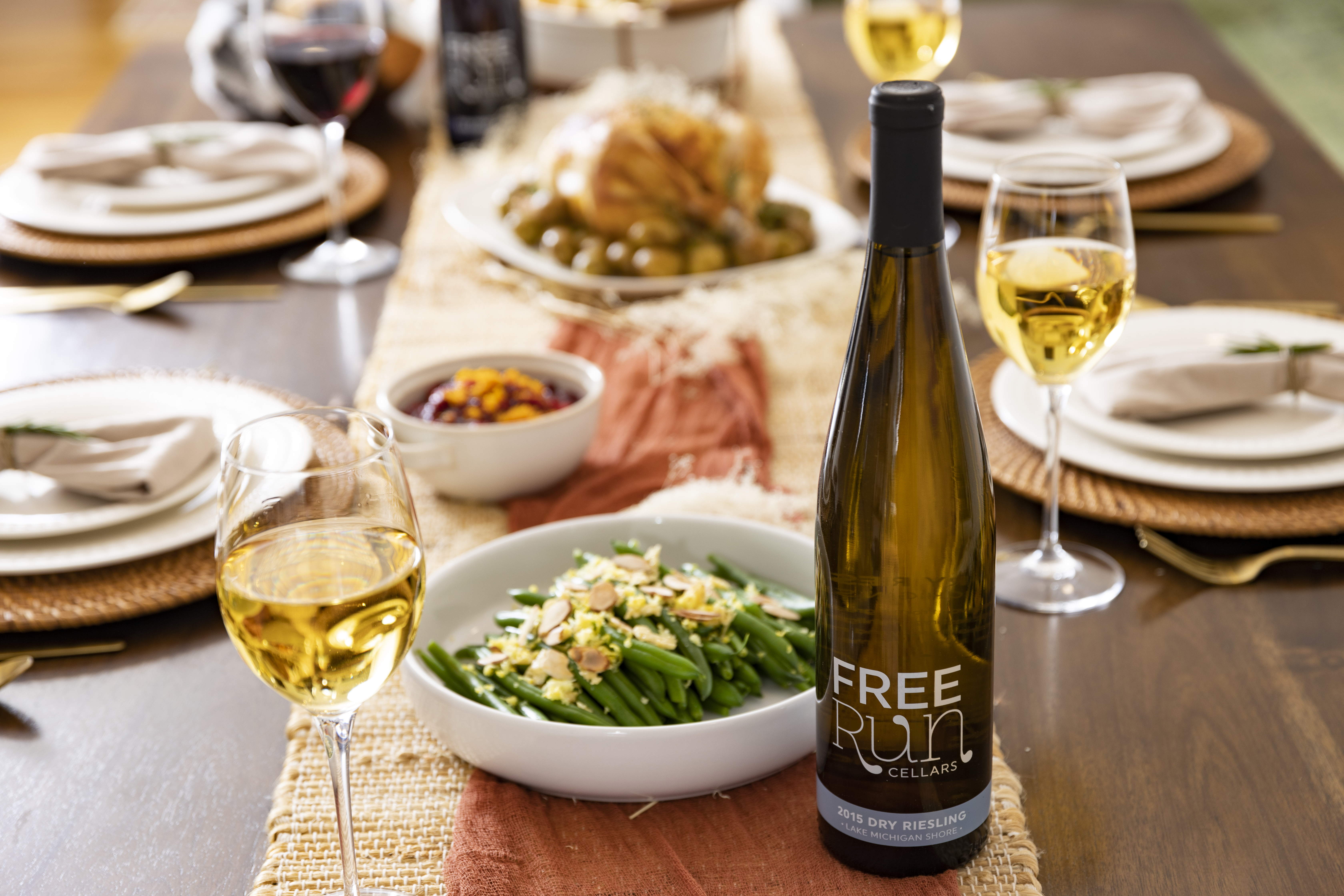 I love a crisp, refreshing green bean dish with some lemon zest for a lighter Thanksgiving fair. Pair it with the crisp and citrusy Free Run Dry Riesling or the Tabor Hill Demi-Sec.
Cranberry Sauce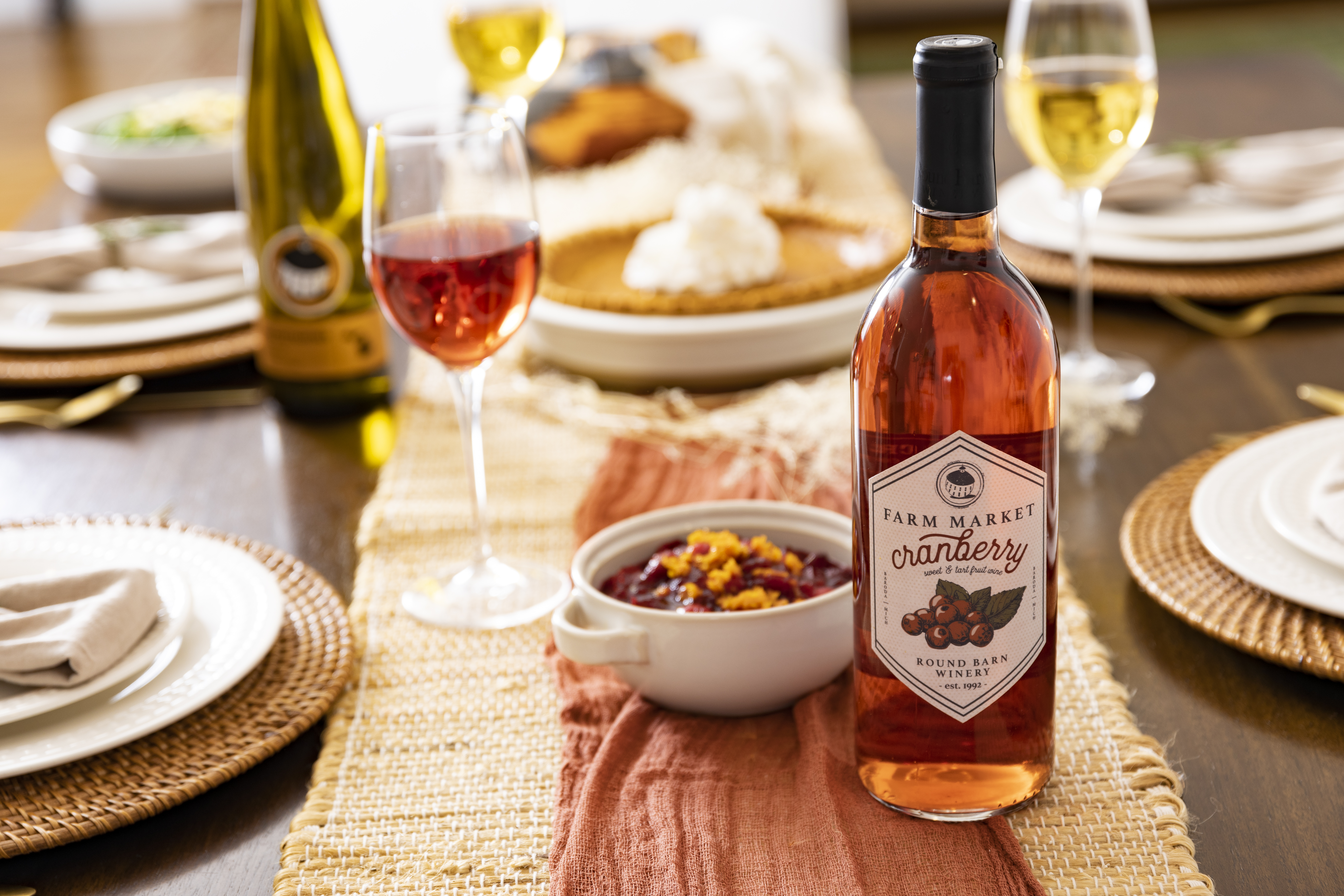 Cranberry sauce is notoriously difficult to pair due to its tart but sweet nature. So why overthink it? The Round Barn Farm Market Cranberry will complement perfectly.
Pumpkin Pie
Last but certainly not least: the pumpkin pie. Pair your dessert with the slightly sweeter Round Barn Gewürztraminer to bring out all the spices in pumpkin pie. 
Want to shake things up? Try using the Round Barn Salted Caramel Cream to make a boozy whipped cream for your pie. Trust us, you won't regret it!